We are looking for procurement professionals to improve sustainability on planet earth. #movingbigthingstozero
At the top of our shopping list: carbon neutrality
As a purchaser, would you like to make a contribution to climate protection? At MAN Energy Solutions, we develop solutions for our customers that make a significant contribution to reducing emissions, using energy more efficiently, and using environmentally friendly alternative fuels. And Purchasing plays an important role in this.
Here are two examples of how we as a team are making a big difference in making shipping, power generation, and other industries climate-neutral - and what Purchasing is doing to make it happen.
Esbjerg: Releasing the power of heat
The Danish port city of Esbjerg wants to become carbon neutral by 2030 and MAN Energy Solutions is on board: we are replacing a coal-fired power plant with a power plant using heat pump technology. This will supply 27,000 households with 235,000 MWh of heat per year in the future.
With projects like this, we are doing real pioneering work. But this also means that we need to find new suppliers for our new solutions. Suppliers who fit in with us and with whom we can work shoulder to shoulder to help our customers move forward toward Net Zero.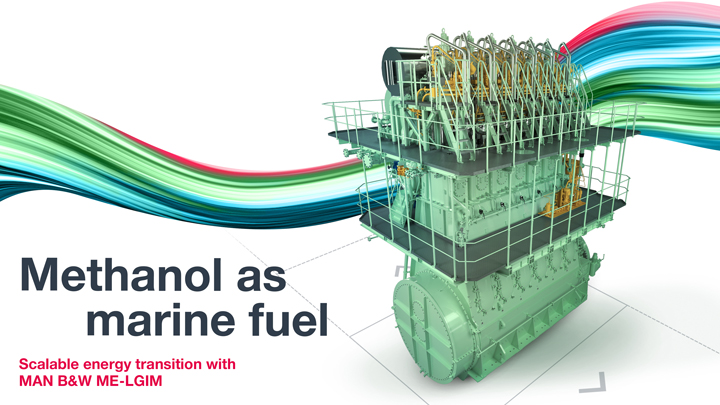 Engines for climate-neutral shipping
In 2024, A.P. Møller-Mærsk plans to unveil the first of twelve large carbon-neutral container ships whose dual-fuel engines from MAN Energy Solutions will be powered by green methanol. This will be the first time a very large container ship will be fueled with a carbon-neutral fuel.
At MAN Energy Solutions, we are pioneering technologies that use green fuels and make shipping carbon-free.
In doing so, we rely on our proven engine technology and continue to develop it.
For buyers, this means always keeping their finger on the pulse of developments: Because every step in the further development of our engines and their adaptation for green fuels means that suppliers also have to break new ground.
What does it mean to work for MAN Energy Solutions
We are a company with high social relevance, a history full of technological pioneering work and amazing potential.
For more than 250 years, we have been a reliable employer who knows that its employees are the guarantors of success. And of course, we love and embrace a modern work environment, mobile working and agile working methods.
Our technologies and products are a key component of the global CO2 reduction target. And our purchasing team plays a crucial role in sourcing the relevant materials, parts and components to make this goal a success.
Join us and help shape the future of the planet: Purchange the world.
The world of MAN Energy Solutions