Executive Board of MAN Energy Solutions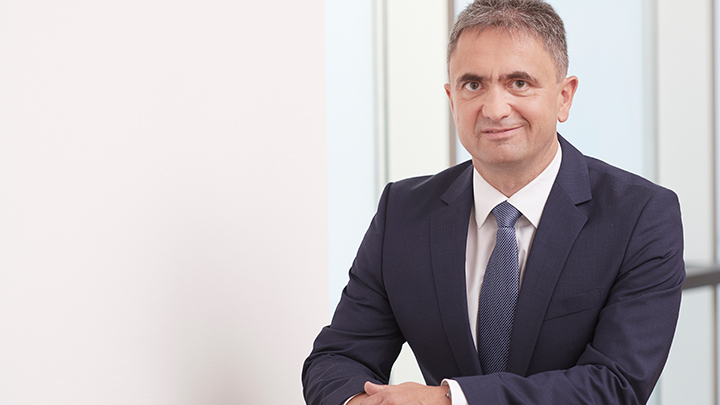 Dr. Uwe Lauber -Chief Executive Officer, Chief Technology Officer
Dr. Uwe Lauber was born in Bad Säckingen in Germany in 1967. After graduating from high school he studied Mechanical Engineering at the University of Applied Sciences of Technology, Economics and Design (HTWG) in Konstanz and obtained a Masters Degree. In 2000, he studied Business Engineering at the business school in St. Gallen. In addition to that, in 2009, he received a PhD in mechanical engineering from the University of Kronstadt.
Wayne Jones - Chief Sales Officer
Wayne Jones was born on April 8, 1966, in Manchester, United Kingdom. After leaving school, he undertook a four-year Mechanical Engineering apprenticeship in the aviation industry, before moving into rotating equipment in 1985. He studied at Stockport College of Technology graduating in 1992 with an Honors Degree in Mechanical Engineering.

After nine years working for Mather and Platt and the Weir Group, with overseas assignments in Norway and the Middle East, Wayne joined Sulzer Pumps as Project Manager in the Engineering Department.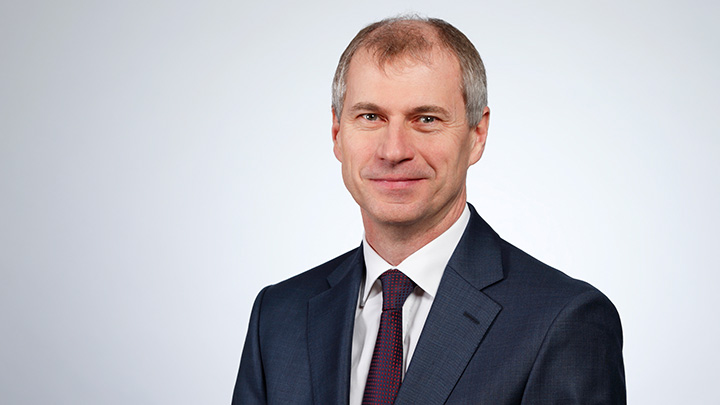 Jürgen Klöpffer -
Chief Financial Officer
Jürgen Klöpffer was born in Passau, Germany, in 1964. After graduating from high school, he studied Business Administration at the University of Passau, graduating with a master's degree.
In 1990, he started his professional career at Siemens AG, where he held various positions in purchasing and logistics in Regensburg, and later in Mexico.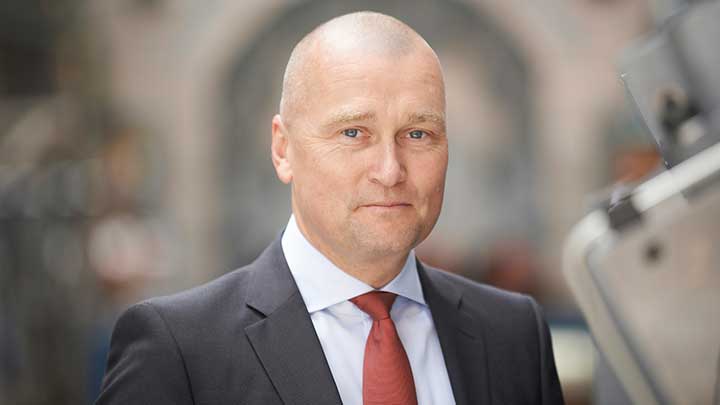 Martin Oetjen -
Chief Operating Officer
Martin Oetjen was born in Buchholz in the Nordheide in 1968. In 1988 he began studying mechanical engineering at the TU Braunschweig, graduating in 1995 with a degree in engineering.
Since August 1, 2020 Martin Oetjen has been a member of the Executive Board of MAN Energy Solutions SE and is responsible for the company's entire supply chain.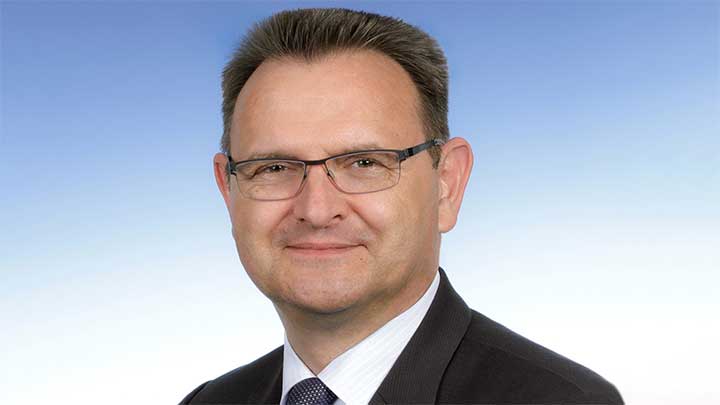 Martin Rosik - Chief Human Resources Officer
Rosik (58) holds a degree in economics and has been with the Volkswagen Group for 17 years, holding various functions. As an HR manager, he also has extensive experience in various sectors of industry highly relevant to the business of MAN Energy Solutions SE — from the foundry industry, plant engineering and the construction industry through to the service sector.
Latest news from MAN Energy Solutions
Tuesday, November 23, 2021
ME-GI Engines Bound for Thriving Chinese Market
First 80-bore ME-GI engines in China to power series of 10 × Seaspan container vessels, which will be largest ME-GI-powered container vessels ever built by a Chinese shipyard
Yangzijiang Shipbuilding Group has ordered 10 × MAN B&W 7G80ME-C10.5-GI engines in connection with the construction of 10 × 7,000-teu container ships for Seaspan Corporation, the world's largest, independent container vessel-owner.
The contract includes an option for five further vessels. Engine delivery is scheduled from October 2023 to 2024; Seaspan has already chartered the ships on long-term contracts.
Upon completion, the newbuildings will become the largest ME-GI-powered container vessels built by a Chinese shipyard.
Thomas S. Hansen, Head of Promotion and Customer Support, MAN Energy Solutions, said: "Our ME-GI engine continues to enjoy success within new vessel segments – including non-LNG-bearing carrier applications – primarily due to the ever-increasing focus on methane-slip reduction and fuel efficiency. This latest mark of the engine comes with a gas-optimised tuning that significantly improves fuel efficiency when operating on gas, while simultaneously maintaining an industry-leading, low methane-slip of just 0.20-0.28 g/kWh over its entire load range."
Over the course of the past year, MAN Energy Solutions reports that it has received multiple orders from Chinese shipyards for ME-GI engines for a broad variety of projects including pure car-truck carriers (PCTCs), bulk carriers, and oil tankers. Hansen added: "The Chinese market has great potential for us and we plan to increase the more than 1.8 million running-hours that the ME-GI has accrued to date running on LNG alone."
The ME-GI engine – the new industrial standard
MAN Energy Solutions successful ME-GI (-Gas Injection) engine has set a new industrial standard for two-stroke propulsion engines aboard – among others – container vessels, bulk carriers, tankers, LNG carriers and car carriers. The ME-GI engine provides ship-owners and operators with a peerless solution within environmentally friendly and high-efficiency, two-stroke technology, without the greenhouse emissions such as methane slip that are characteristic of competing engines.
With the ME-GI engine, two-stroke development has taken a step further by combining the unique properties of multi-fuel combustion and the well-known reliability of MAN Energy Solutions ME-engine. The Diesel principle not only provides the ME-GI engine with high operational stability and efficiency, but also ensures 100% reliable operation during load changes on gas with just normal additions of pilot-oil amounts. Furthermore, the ME-GI operational principles features a seamless change-over between gas operation and diesel operation. The ME-GI engine is the most environmentally friendly, technology available within the two-stroke engine segment.
MAN Energy Solutions has also developed an ME-LGI (-Liquid Gas Injection) dual-fuel engine that expands the company's dual-fuel portfolio, enabling the use of more sustainable fuels such as methanol.
Documents
20211123_MAN_ES_PR China 10xME-GI_EN

20211123_MAN_ES_PR China 10xME-GI_DE