Executive Board of MAN Energy Solutions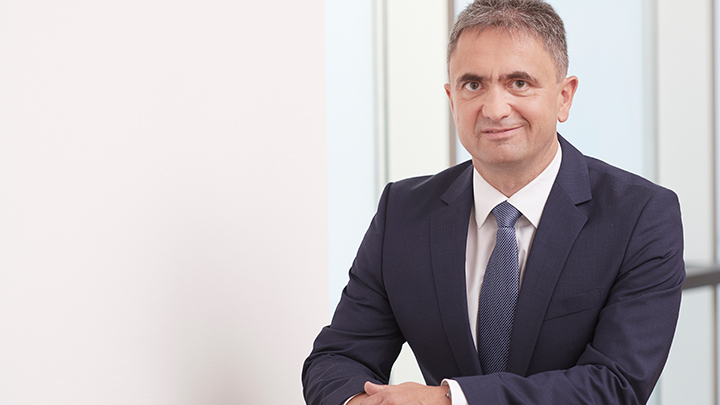 Dr. Uwe Lauber -Chief Executive Officer, Chief Technology Officer
Dr. Uwe Lauber was born in Bad Säckingen in Germany in 1967. After graduating from high school he studied Mechanical Engineering at the University of Applied Sciences of Technology, Economics and Design (HTWG) in Konstanz and obtained a Masters Degree. In 2000, he studied Business Engineering at the business school in St. Gallen. In addition to that, in 2009, he received a PhD in mechanical engineering from the University of Kronstadt.
Wayne Jones - Chief Sales Officer
Wayne Jones was born on April 8, 1966, in Manchester, United Kingdom. After leaving school, he undertook a four-year Mechanical Engineering apprenticeship in the aviation industry, before moving into rotating equipment in 1985. He studied at Stockport College of Technology graduating in 1992 with an Honors Degree in Mechanical Engineering.

After nine years working for Mather and Platt and the Weir Group, with overseas assignments in Norway and the Middle East, Wayne joined Sulzer Pumps as Project Manager in the Engineering Department.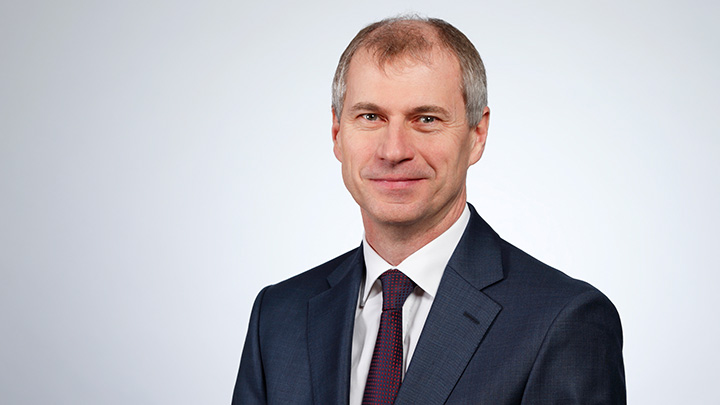 Jürgen Klöpffer -
Chief Financial Officer
Jürgen Klöpffer was born in Passau, Germany, in 1964. After graduating from high school, he studied Business Administration at the University of Passau, graduating with a master's degree.
In 1990, he started his professional career at Siemens AG, where he held various positions in purchasing and logistics in Regensburg, and later in Mexico.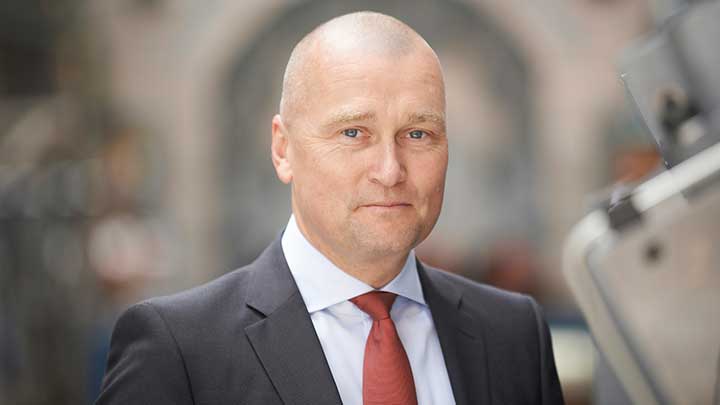 Martin Oetjen -
Chief Operating Officer
Martin Oetjen was born in Buchholz in the Nordheide in 1968. In 1988 he began studying mechanical engineering at the TU Braunschweig, graduating in 1995 with a degree in engineering.
Since August 1, 2020 Martin Oetjen has been a member of the Executive Board of MAN Energy Solutions SE and is responsible for the company's entire supply chain.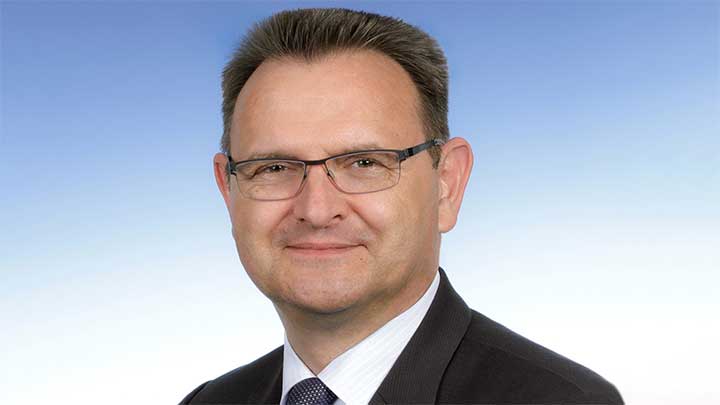 Martin Rosik - Chief Human Resources Officer
Rosik (58) holds a degree in economics and has been with the Volkswagen Group for 17 years, holding various functions. As an HR manager, he also has extensive experience in various sectors of industry highly relevant to the business of MAN Energy Solutions SE — from the foundry industry, plant engineering and the construction industry through to the service sector.
Latest news from MAN Energy Solutions
Wednesday, December 1, 2021
Stationary engines of MAN Energy Solutions ready for green future fuels
Hydrogen engines set for power stations from 2025
In continuously developing the range of services for its portfolio of four-stroke engines, MAN Energy Solutions enables its customers to exploit a multitude of synthetically manufactured, climate-neutral fuels in the operation of ships or power plants. Already today, MAN engines using power-to-X fuels such as synthetic natural gas (SNG) can be operated totally climate-neutrally.
MAN customers will in due course be able to use other, so-called 'future fuels' –such as ammonia, methanol and hydrogen – also produced in a climate-neutral manner. While these fuels are not currently available on the market, their use in MAN units will, however, be possible through the incipient start-up of green-fuel production facilities. These, in turn, will further reduce harmful emissions and reliably meet future, stricter environmental requirements and regulations.
The company's 35/44G TS, 51/60G and 51/60G TS gas engines relevant for use in power stations are already 'H2-ready' and can be operated with a hydrogen proportion of up to 25% by volume in the gas mixture. By 2025, the units should also be updated and capable of operation on 100% hydrogen.
The 51/60DF and 51/60DF TS multi-fuel engines' CO2 emissions can be additionally reduced through the use of biofuels. "Full operation with biofuels has already been tested in the field and is possible without any problems," said Alexander Stöckler, Head of the Power Plant Division at MAN Energy Solutions. Similarly, MAN engineers are preparing grounds for operation on ammonia and methanol by the end of 2022.
"We are currently working on a realization concept for operation on ammonia and methanol and are confident that we will begin to implement this by the end of 2022," explained Stöckler. "As of yet, neither fuel plays a role in energy generation but they may have significant potential for the future. Therefore, we are observing the situation very keenly and are in close communication with our customers. As soon as our customers are ready, our engines will be too."
Even now, engine power stations with combined heat and power are already making a considerable contribution to climate protection. "Modern plants already achieve overall efficiencies of over 90% when operating with traditional natural gas," added Stöckler. "By gradually adding hydrogen, SNG or alternative fuels, the climate footprint of such plants can be reduced even further. We will also make the conversion of existing plants to full operation with future fuels possible."
MAN Energy Solutions traditionally follows a life cycle concept, which the company also sticks to when it comes to future fuels. "In addition to new-engine business, we are also always thinking in terms of retrofitting the existing fleet," said Bernd Siebert, Head of Four-Stroke Retrofitting at MAN PrimeServ, MAN Energy Solutions' after-sales brand. "Power plants have a lifetime of several decades. After retrofitting, engines already in the field have the same capabilities as our new engines. This is how we safeguard, not only the climate, but also our customers' investment."
Documents
202111_MAN ES PR Future Fuels Four Stroke_POWER_en

202111_MAN ES PM Future Fuels Four Stroke_POWER_de
Get notified about press releases