Executive Board of MAN Energy Solutions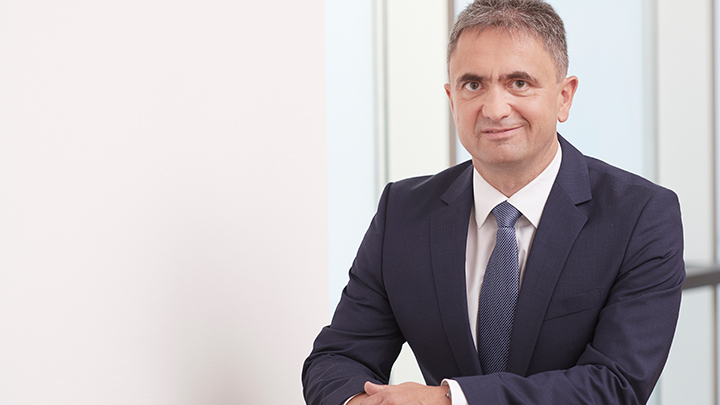 Dr. Uwe Lauber -Chief Executive Officer, Chief Technology Officer
Dr. Uwe Lauber was born in Bad Säckingen in Germany in 1967. After graduating from high school he studied Mechanical Engineering at the University of Applied Sciences of Technology, Economics and Design (HTWG) in Konstanz and obtained a Masters Degree. In 2000, he studied Business Engineering at the business school in St. Gallen. In addition to that, in 2009, he received a PhD in mechanical engineering from the University of Kronstadt.
Wayne Jones - Chief Sales Officer
Wayne Jones was born on April 8, 1966, in Manchester, United Kingdom. After leaving school, he undertook a four-year Mechanical Engineering apprenticeship in the aviation industry, before moving into rotating equipment in 1985. He studied at Stockport College of Technology graduating in 1992 with an Honors Degree in Mechanical Engineering.

After nine years working for Mather and Platt and the Weir Group, with overseas assignments in Norway and the Middle East, Wayne joined Sulzer Pumps as Project Manager in the Engineering Department.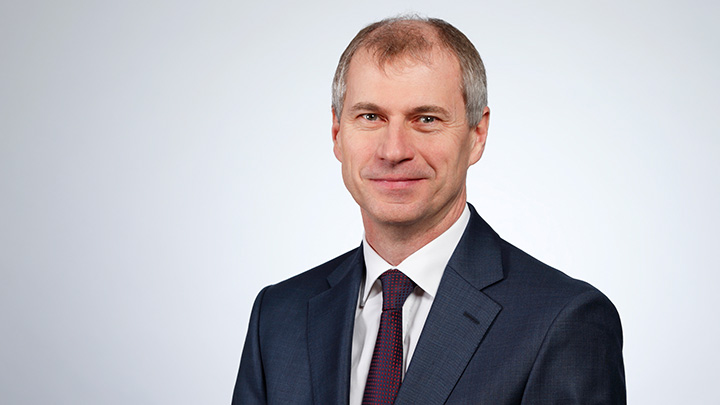 Jürgen Klöpffer -
Chief Financial Officer
Jürgen Klöpffer was born in Passau, Germany, in 1964. After graduating from high school, he studied Business Administration at the University of Passau, graduating with a master's degree.
In 1990, he started his professional career at Siemens AG, where he held various positions in purchasing and logistics in Regensburg, and later in Mexico.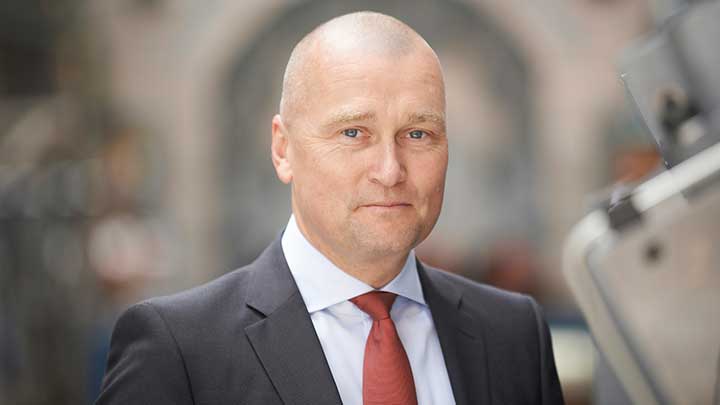 Martin Oetjen -
Chief Operating Officer
Martin Oetjen was born in Buchholz in the Nordheide in 1968. In 1988 he began studying mechanical engineering at the TU Braunschweig, graduating in 1995 with a degree in engineering.
Since August 1, 2020 Martin Oetjen has been a member of the Executive Board of MAN Energy Solutions SE and is responsible for the company's entire supply chain.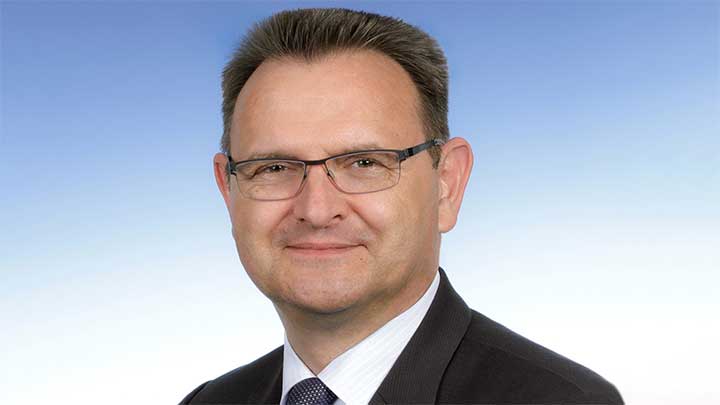 Martin Rosik - Chief Human Resources Officer
Rosik (58) holds a degree in economics and has been with the Volkswagen Group for 17 years, holding various functions. As an HR manager, he also has extensive experience in various sectors of industry highly relevant to the business of MAN Energy Solutions SE — from the foundry industry, plant engineering and the construction industry through to the service sector.
Latest news from MAN Energy Solutions
Wednesday, August 3, 2022
Storengy Chooses MAN Energy Solutions for Methanation Reactor to Produce Syngas at a French Wastewater Treatment Plant
Conversion of hydrogen and carbon-dioxide into synthetic methane
MAN Energy Solutions is to provide at methanation unit for a wastewater treatment plant in Pau, France. A public call for tenders by the urban community of Pau Bearn, Pyrénées – related to the construction of a new sludge-treatment unit for a wastewater treatment plant – has been won by a temporary consortium of companies led by Suez Eau, France and including Storengy, Camborde Architectes, SOGEA/Vinci and EGIS Eau. The new unit will have two main functions:
• the treatment of sludge by anaerobic digestion, which produces a mixture of bio-methane and biogenic CO2
• the conversion of biogenic CO2, a co-product of the anaerobic digestion, along with renewable hydrogen into synthetic methane via power-to-methane.

Arnauld Filancia, President, MAN Energy Solutions France, said: "For MAN Energy Solutions, this project involves converting a mixture of biogenic CO2 and green hydrogen into synthetic natural gas by catalytic methanation. The methanation unit makes it possible to increase the production capacity of the biogas plant by more than 50%. All of the bio-and synthetic methane produced will be injected into the gas network."
Storengy has entrusted MAN Energy Solutions France with the engineering, supply, transport, installation and on-site commissioning of the methanation unit. The methanation unit will be constructed at MAN Energy Solutions' site in Deggendorf, Germany, where the company's competence center for complex reactor systems for synthetic fuel production is situated.
"MAN Energy Solutions offered the best technical solution and serious guarantees to carry out this project, which is why we chose this partner," said Yan Figarol, Project Manager at Storengy.
Arnauld Filancia concluded: "Everyone agrees that green hydrogen and power-to-X are effective solutions towards reducing our environmental footprint. We are delighted to have the opportunity to demonstrate that power-to-X is technically feasible and economically viable. This installation will perfectly meet major current and future climate challenges."


How the methanation works
The site's performance is increased by producing synthetic methane from the methanation of green hydrogen (H2) and carbon dioxide (CO2). The latter, a product of anaerobic digestion (methanisation), is usually released into the atmosphere. The innovative catalytic methanation technology – introduced by Storengy for a world-first on the industrial stage for such an installation – allows the transformation of all the CO2 emitted into synthetic methane, a green renewable gas. This major technological breakthrough has a dual advantage: the additional production in the long-term of 4,400 MWh of synthetic methane per year, and an unparalleled carbon-neutral footprint.
The total bio- and synthetic methane produced by the site will, eventually, be 13,000 MWh per year – the energy equivalent of heating 1,200 homes.
Documents
MAN_ES_PR_methanation_Pau-France_ENG
Get notified about press releases