MAN energy storage

solutions drive the

energy transition
Integrating large amounts of renewable energy
The increasing share of renewables, especially wind and solar power, means that power grids are experiencing ever larger fluctuations. There are periods with too much or too little green electricity, stretching base load power plants and grid infrastructure to their limits.
Energy storage supports the energy transition
Generating electricity from renewables varies greatly due to the unpredictable nature of the weather. In some cases, renewable power plants end up producing more electricity than is actually needed for current demands. Energy storage systems solve this problem by storing surplus energy and making it available at a later time as needed. Electricity can then be generated from the stored energy and fed into the grid.
Energy storage systems can integrate renewables by shifting surplus energy to high-demand periods, or provide grid services like frequency control or spinning reserve. It's also possible to use the stored energy in the form of heat and cold, or as synthetic fuel e.g. for transportation. In addition to being a key component in the expansion of renewables and ensuring a sustainable, reliable and economic power supply, they are also an important factor in so-called sector coupling.
> 100 GW utility scale energy storage systems will be integrated into power systems globally over the next ten years
~5.5 TWh of renewable electricity had to be curtailed in Germany and was lost In 2017
>160 GW p.a. is the amount that the capacity of fluctuation renewables has to grow on average by 2040 to keep global warming below 2°
MAN solutions for energy storage
System operators, utilities, and IPPs as well as industrial and commercial customers will need energy storage technologies to make their energy supplies more economical, secure and sustainable. We use our broad offering in energy storage technologies to help our customers find the ideal solutions for their unique challenges.
MAN offers solutions for Battery Energy Storage Systems (BESS), Electro-Thermal Energy Storage (ETES) as well as Power-to-X (P2X). We also provide key equipment for a variety of other storage technologies, like Liquid Air Energy Storage (LAES) or Compressed Air Energy Storage (CAES). We start by conducting an in-depth analysis of the economics of the different storage technologies and evaluate the specific situation, and then work with our customers to develop the right solution for their needs.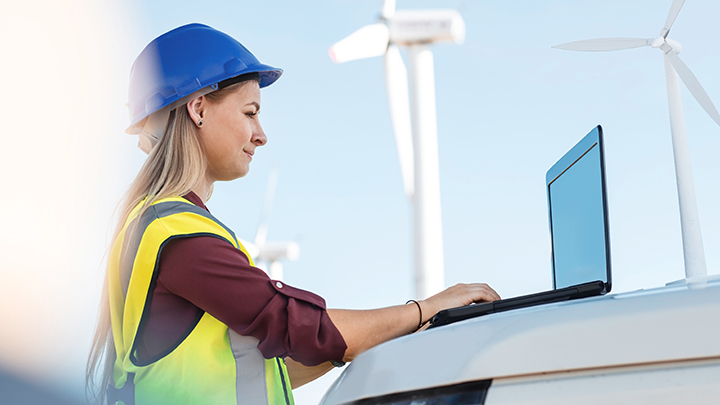 Service solutions for energy storage
MAN PrimeServ provides tailor-made aftersales packages for the whole range of energy storage solutions. We are the service brand of MAN Energy Solutions, offering services across the full product lifecycle to optimize the reliability, availability, economic efficiency and environmental sustainability of existing plants and equipment.
Our products for energy storage
Energy storage solutions to solve customer challenges
Single source for energy storage solutions
Environmentally sound solutions towards a carbon-neutral future
Less energy waste, greater energy production
Compliance with all regulations
Contact us
Electro-thermal energy storage (ETES)

Battery energy storage system (BESS)

Molten salt energy storage (MOSAS)

Liquid air energy storage (LAES)

Compressed air energy storage (CAES)

Power Generation Programme 2018