Power-to-X

Effectively managing

surplus energy
Renewable energy production creates ever larger surpluses
Increasing renewable energies is essential to reducing CO2 emissions. At the same time, it creates new challenges for power systems due to their uncontrollable variability, limited predictability and regular mismatch of supply and demand. The growing share of energy generation from renewable sources already leads to large amounts of energy being produced during very windy or sunny periods. This is leading to large energy surpluses with the potential for major losses.
Effectively managing surplus energy is key
Energy conversion and storage systems are essential to ensuring a reliable, efficient and economic power supply. One way of storing large amounts of energy over long time periods is to convert surplus energy from renewables into gas or liquid e-fuels. This makes renewable energies useful for CO2 optimized mobility and a variety of other applications and industries, helping to avoid loss and ensuring efficiency and profitability in energy generation.
of all energy is consumed by the mobility and heating sectors – compared to 20% for the electricity sector
CNG cars can be powered over 15,000 kilometers each year thanks to the CO2-neutral e-gas produced by the Audi e-gas facility in Werlte, Germany.
MAN Power-to-X (P2X) solutions for smart sector coupling
Converting renewable power into synthetic gas is a way to a reliable, economic and green power supply in the future. We provide these innovative technologies to consumers in the mobility, electricity and heat sectors.
MAN offers turnkey power-to-gas plants, converting CO2 from other processes and hydrogen produced from water into green fuels. We help customers develop the ideal solutions to their challenges every step of the way: from the initial project idea to project execution and operations.
Power-to-X (P2X)
Renewable energy sources can produce massive amounts of energy in a very short time, especially on sunny or windy days. Effectively managing the surplus energy produced by renewable sources and transforming it to different types of fuels is essential to avoiding waste and loss.
Innovative MAN Power-to-X solutions convert electricity from renewables into synthetic fuels. It has a wide range of applications and is of major importance to make use of renewable energy from wind and solar. By coupling the major energy sectors, Power-to-X will play a major role in creating a truly carbon-neutral energy system and reaching the world's ambitious climate protection goals
Service solutions for sustainable energy generation
MAN PrimeServ provides customized aftersales packages for its entire range of energy generation and storage solutions. The service brand of MAN Energy Solutions offers advanced retrofit solutions to optimize the reliability, availability, economic efficiency and environmental sustainability of existing plants and equipment.
Audi uses innovative MAN Power-to-X solution
Since the summer of 2013, automaker Audi has been using climate-neutral "e-gas" from a DWE® methanation reactor – the product of an innovative prototype plant that converts renewable electricity into this fuel on an industrial scale for the first time.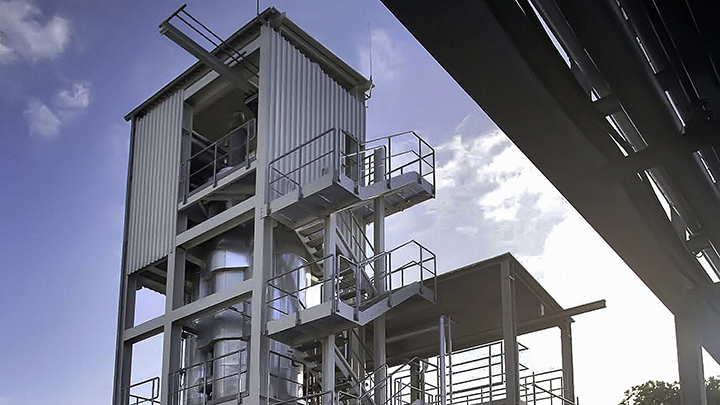 | | |
| --- | --- |
| Customer: | Audi AG |
| Application: | Power-2-X plant |
| Location of installation: | Werlte, Germany |
| MAN's scope of work: | DWE® methanation reactor |
| Completion: | 2013 |
| Output: | 5MW |
Get in touch with our experts
Energy storage solutions for multiple applications and requirements
Standalone solutions, in combination with engine or gas plants as well as in hybrid systems and microgrids
Solutions from a single source
More efficient power systems integrating renewable energies
Contact us