The new MAN 175D. Ready for any mission

Taking a deep dive into the special requirements for engines in the naval defense segment is something MAN Energy Solution engineers do every day. Based on their experiences and considerations we develop our engines like we did the new MAN 175D. This four-stroke high-speed engine meets relevant demands on engines used by the navy and more with its special features.
Two MAN Energy Solutions employees, Ruben Fernandez and Pierpaolo Da Fieno, shared their insights into the broad and complex range of tasks modern vessels have to fulfil in the defense industry and how the MAN 175D meets the requirements for compactness, power and efficiency.
We talked to Ruben Fernandez, Sales Manager for High-Speed Navy and Governmental at MAN Energy Solutions.
He is a mechanical engineer with a strong focus on engines for naval applications.
Talking about powerful, we are in the process of testing our new additions to the Genset portfolio. In a few months we will release the uprated Gensets with up to 3,800 kW mechanical power (20V175D-MEL, 60 Hz).

You've been a sales manager specialized in the navy sector for quite some time. What makes the navy segment so special?
Our navy customers always want to be as prepared as possible. This starts with an engine design that offers all required redundancies and state-of-the-art technology. Recently MAN introduced a new functionality which we call the "anti-derating function". This enables our engines to operate under almost all ambient conditions without needing to derate the power output. For our navy customers it means that they are ready to operate globally without being limited by the ambient conditions. Further, to keep the engines running at all times we offer tailor-made spare part packages as part of our Integrated Logistic Support (ILS). We also offer training, with our PrimeServ Academy offering a full range of training opportunities for all skill levels.
Ruben Fernandez, Sales Manager MAN Energy Solutions
What are the specific requirements for an engine in this sector? What are common challenges?
The navy segment challenges us as an engine maker to extend the limits of what is technically possible. Especially in regard to noise and vibrations we are facing increasingly stricter requirements. However, the reliability of the equipment always remains the highest priority. It is our job to always push the limits while never jeopardizing the reliability of the engines.
At the same time, we see an increasing demand for lower operational costs. Especially with our light-duty engine we are setting new market benchmarks for fuel consumption. With rising energy costs and limited budgets, we are certain that this will become more and more a point of focus. With the MAN 175D we are ready for that.
How does the new MAN 175D meet these challenges?
Together with our experienced R&D department and leading suppliers we are constantly working on new solutions to meet customers' expectations. We recently developed a double-resilient arrangement, which complies with the most stringent requirements for diesel mechanical applications. Before we release new updates or engine variants to the market, we execute a very challenging test program with parameters exceeding those which engines will encounter during operation. Only after successfully passing those tests are the new variants released.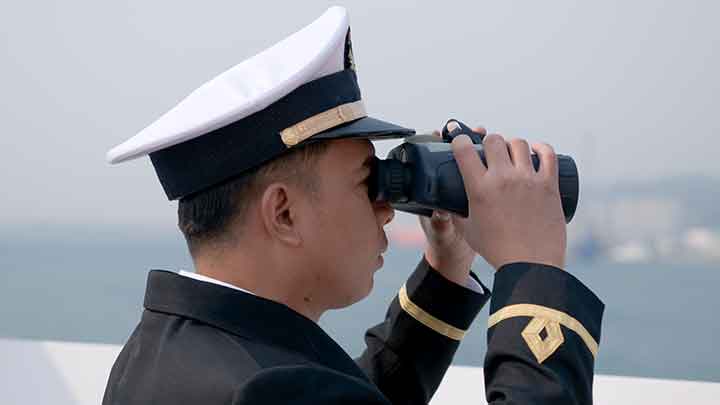 Can you give us an insight into the future of the MAN 175D? What are the next steps / milestones in the next couple of months and coming years?
We have recently passed the type approval test for our highest propulsion rating of up to 4.4 MW (20V175D-ML+). We are already seeing a high demand in the market for the most powerful high-speed engines in the world. Talking about powerful, we have started the promotion of our latest additions which extend our Genset portfolio. In a few months we will release multiple uprated Genset variants for constant and variable speed operation, up to a power of 3.8 MW with the most powerful version, the 20V175D-MEL (60 Hz). We see that the market really demands a high-speed Genset in that power range.
We also interviewed Pierpaolo Da Fieno (Managing Director MAN Energy Solutions Italia s.r.l.) who is a former Senior Engineer Officer in the Italian Navy and has been active in Governmental and Defense projects for more than 25 years.
You've spent quite some years aboard ships in active service. What insights can you give us into the navy segment? What are the crucial questions to be answered for an order to be successfully finalized?
Even before addressing specific questions, it is mandatory to have a clear, structured understanding of project requirements, not only at the equipment level but also in regard to vessel operation and performance, with features that are often unique and very different from those for any other application.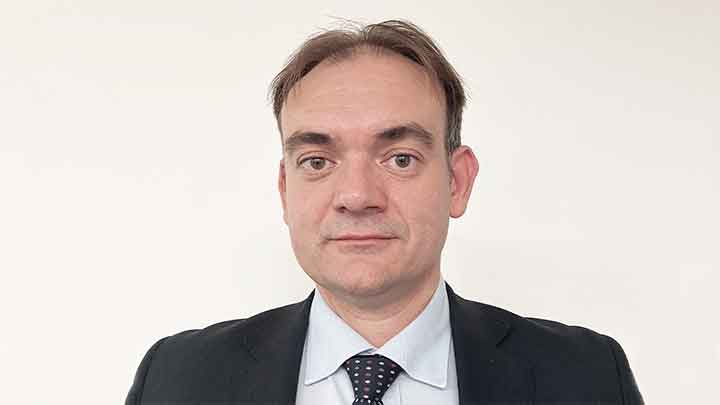 Pierpaolo Da Fieno, Managing Director MAN Energy Solutions Italia s.r.l.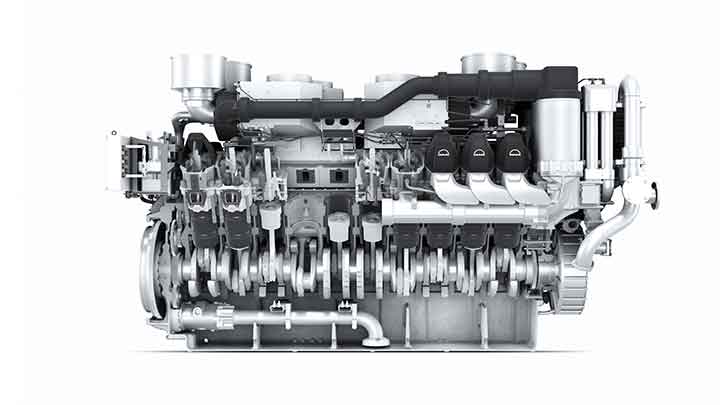 How would you describe the specific requirements of customers from this sector?
High power and compactness are the key feature for a successful product. However, the real challenge is to match them with sophisticated requirements such as reliability, maintainability, low thermal and acoustic signature. It is not simply about pushing the envelope of technology, but about fine-tuning an optimum balance.
What do you regard as the top 3 benefits of the new MAN 175D?
The MAN 175D significantly contributes to achieving higher vessel availability, extended operational flexibility and increased safety of operation.
Speaking about flexibility, I especially want to point out the industry-leading time between overhaul (TBO). For example, our highest rated light-duty engine with 4.4 MW offers a TBO of 16,000 operating hours.
The MAN 175D significantly contributes to achieve higher vessel availability, extended operational flexibility and increased safety of operation.

What's your favorite feature / characteristic of the new MAN 175D?
There are many good features, but if I have to pick one, I think that the new light-duty rating, providing the highest power in its class, is really ground-breaking.
What feedback are you getting from navies all over the world on the MAN 175D?
Customers are immediately impressed by the combination of compactness and robustness, but what is even more interesting is their appreciation for the high fuel efficiency, a feature traditionally neglected in defense applications but that actually increases payload capacity and operating range.
Can you give an insight into the future of the navy segment and MAN Energy Solutions high-speed engines?
With the MAN 175D we offer a very attractive solution for naval propulsion systems, featuring power, compactness, efficiency and reliability.