Digital solutions

for the

maritime industry
Data is shaping the future of shipping
Digitization is changing the marine sector just as it has changed everything else in the world. With more data at their fingertips and the ability to analyze it in real time, ship owners and operators will be able to make smarter decisions and better predictions.
Digitization means opportunities, but requires new standards
After years of crisis, the overall economic environment for shipping is looking positive. In the study "Schifffahrt in Zeiten des digitalen Wandels" (Shipping in the Era of Digital Transformation), the Berenberg bank and the Hamburg Institute of International Economics predict that world trade will return to a stable growth path in the long term, but demand will increase less with less momentum than it did in the pre-crisis period. Digital data will play a key role.
To be successful in this more competitive environment, maritime players will need to explore the opportunities made possible by digitization – and employ them wisely. Big data, smart ships, blockchain technology, 3D printing and AI are just a few of the digital trends that have a direct or indirect impact on shipping, and can help transform a recovering marine industry. The more players decide to participate in digitization, the better and more cost-effective the results will be. However, cross-sector standards are essential to ensure that the marine industry will be able to invest in digitization and leverage synergies.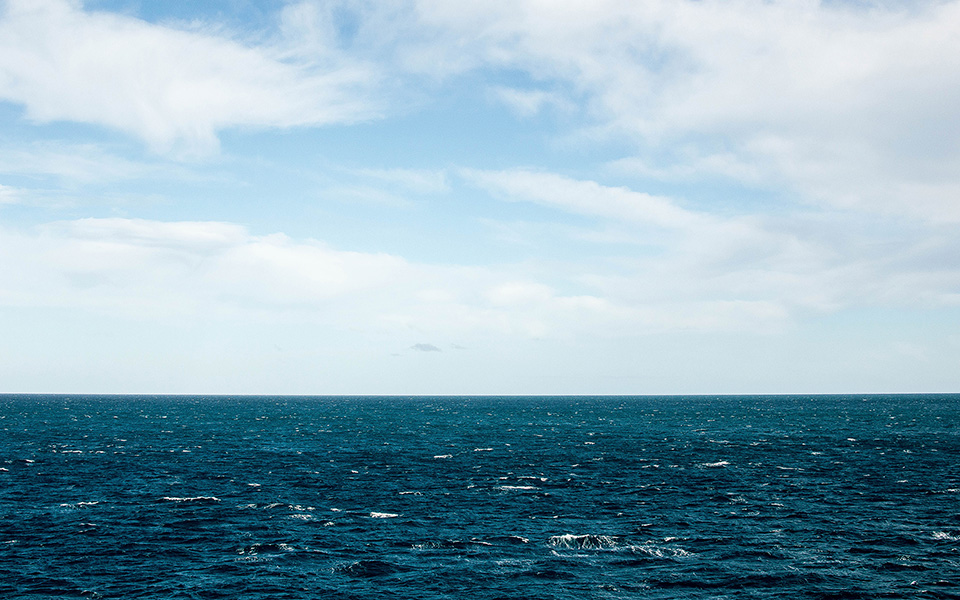 new devices connect to the Internet every second around the globe, according to McKinsey estimates.
connected devices will be owned by each person in 2020, based on Cisco estimates.
connected devices will be in use by 2025.
MAN solutions to embrace digitization
At MAN, we use digital technologies to work much more interactively with ship owners and crews. Together, we make sure that ship and propulsion systems are always working.
We gather data on parts and consumables that need attention. This improves maintenance cycles and planning – for higher propulsion system availability and efficiency. At the same time, we ensure the highest data security standards to protect any collected information. Our digitized services involve more than just numbers and analytics. They also connect customers with the people they need when problems arise. MAN's digital solutions increase the efficiency, safety and availability of MAN products throughout the marine industry. Our service offerings optimize performance and reliability, combining advanced analytics with over 20 years of expertise in remote services.
MAN PrimeServ Assist is a new, proactive maintenance and repair service from MAN. Get instant, accurate notifications, updates and advice on your fleet or industrial equipment while they are in service. It's the smart way to get expert technical support for your MAN products straight to your PC, tablet or mobile device – wherever you or your team may be.
How you benefit:
Optimized efficiency

Proactive remote expertise from PrimeServ experts

Real-time data avoids potential damage and issues

Highest digital safety standards
MAN CEON is the cloud-based customer user interface for the MAN PrimeServ Assist digital service that provides all data and information about MAN products. This digital platform is accessible on any verified device with an internet connection. Once connected, MAN products will transmit secure, real-time data from the field for monitoring – and you can start improving performance straightaway.
How you benefit:
Optimized efficiency

Proactive remote expertise from PrimeServ experts

Real-time data avoids potential damage and issues

Highest digital safety standards
Putting data to work for our customers
With our MAN PrimeServ online service, you can constantly monitor your engines and turbochargers to predict and resolve potential issues before they occur. We keep your fleet where it belongs – at sea, and at work.
PrimeServ online service
MAN PrimeServ keeps ferry service running
| | |
| --- | --- |
| Customer: | Danske Færger |
| Application: | Ferry "Leonora Christina" |
| Location: | Denmark and Sweden |
| Completion: | 2016 |
| MAN's scope of work: | 4 x 20V28/33D diesel engines |
| Go to press release | |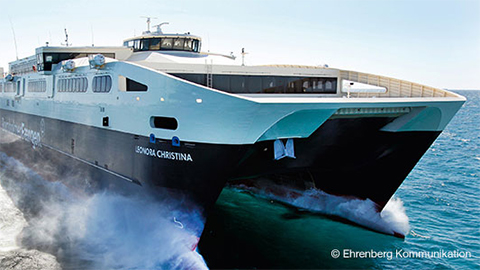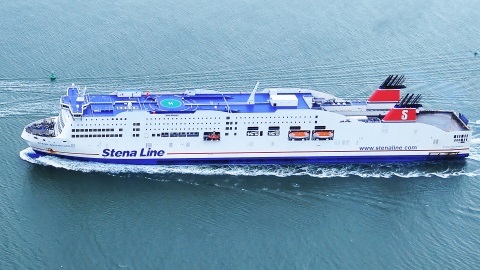 Stena fleet connected with MAN online services
| | |
| --- | --- |
| Customer: | Stena AB |
| Application: | Passenger-and-vehicle superferries 'Stena Hollandica' and 'Stena Britannica' |
| Location: | Sweden |
| Completion: | 2017 |
| MAN's scope of work: | Online services for 4 × MAN 48/60CR engines |
| Go to press release | |
Our digitization solutions
Transform your maintenance and optimization efforts with MAN's digital solutions
Real-time assistance with continuous remote monitoring
Expert repair, maintenance or update recommendations
Increased reliability
Customized service package for your specific needs
Contact us
Wednesday, November 4, 2020
Norwegian shipowner relies on digital solutions from MAN Energy Solutions
MAN Energy Solutions' latest propulsion and emission technologies, combined with its data-driven service, PrimeServ Assist, and digital platform, MAN CEON, support Norwegian Odd Lundberg in pursuing environmentally-friendly fishing
MAN Energy Solutions has announced a new end-2-end reference for its digital service offerings within the key fishing segment. Norwegian trawler/purse seiner, 'Odd Lundberg', is a 70-metre vessel owned and operated by the business of the same name.
Built in 2019, the fishing vessel features an MAN propulsion package, including a four-stroke L32/44CR engine, an MAN TCR20 turbocharger and an MAN SCR (Selective Catalytic Reduction) system, backed up by the MAN PrimeServ Assist data-driven service solution enabling real-time, remote monitoring on the MAN CEON application. A combination of intelligent analytics and MAN experts monitor the propulsion system in real time to detect any emerging issues. Any such issues immediately have their root causes assessed and a solution proposed to Odd Lundberg. To save time, MAN collaborates remotely with the vessel's chief engineer where possible.
Stian Lundberg, Chief Engineer at Odd Lundberg, said: "We chose MAN Energy Solutions as our solution provider, because of the reliability of their technology and their high quality in data-driven services. What I like most with the PrimeServ Assist service is that the MAN team is helping us monitor the systems via MAN CEON, and making fault finding much easier and less time-consuming, especially for less obvious things. This means that the engineers on board can contribute the saved time to other value-adding tasks of their job."
Per Hansson, MAN Energy Solutions, Head of Group Digital, said: "MAN's digital backbone, MAN CEON, helps PrimeServ engineers to address the particular challenges of the fishing business through maximising the reliability and availability of the engine, whilst facilitating 'green' fishing with the smallest CO2 footprint and lowest exhaust-gas emissions. This fits well with Odd Lundberg's mission and vision to provide customers with the environmentally-friendly catching and fresh delivery of fish."
Highly efficient propulsion with digital solutions
The MAN solution of combining engine and turbocharger with an SCR system ensures compliance with emission regulations and efficiency-optimised operation through a closely integrated control system that coordinates all MAN components. Its feedback system balances engine and SCR output and efficiency, such that engine performance is not impacted by the SCR system, which itself consumes as little urea as possible.
Stefan Eefting, Head of MAN PrimeServ in Augsburg, said: "We have delivered an integrated and optimised system solution to Odd Lundberg. The control system enables us to optimise fuel consumption and urea usage while remaining within emission limits and providing the expected engine performance. During operation, the PrimeServ Assist engineers are continuously evaluating and offering advice to optimise engine and SCR efficiency and reliability for Odd Lundberg's specific operating profile."
One such example was when remote analysis of machine data detected an irregular SCR performance. Engineers at MAN's Remote Operation Centers quickly located the problem and advised the Odd Lundberg's crew on how to fix the problem.
MAN CEON and PrimeServ Assist
The new, digital MAN CEON platform intelligently collects and evaluates operating and sensor data, enabling real-time monitoring of marine or power-plant engines, turbines and compressors. The MAN CEON application visualises data and information from MAN machinery and its operational environment, and provides a wide range of analysis tools for validating existing issues.
The data-driven service solution, PrimeServ Assist, leverages the data streams of MAN CEON. With the support of monitoring and analytics functions, Experts in MAN's Remote Operation Centers pro-actively advise them how to prevent issues ahead of time with step-by-step advice.
Documents
20201104_MAN_ES_PM_Odd Lundberg_EN

20201104_MAN_ES_PM_Odd Lundberg_DE