Euromaritime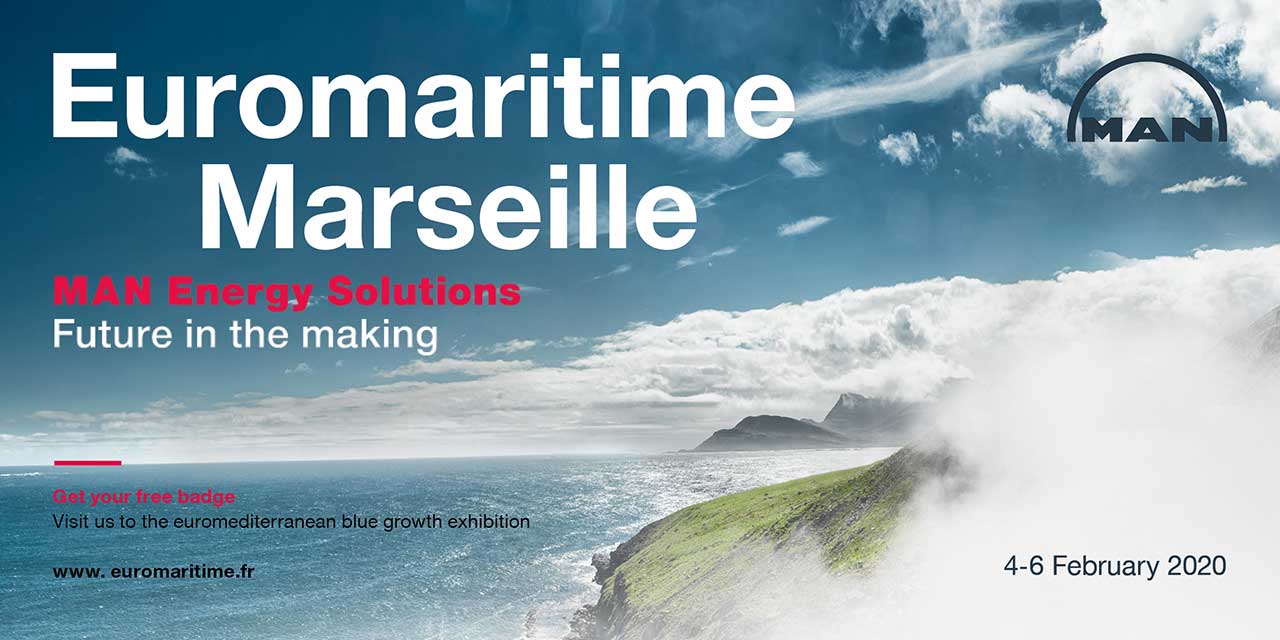 Come and meet us at the Euromaritime Conference & Exhibition in Marseille, France.
The Euromaritime is a flagship event for the marine and blue growth industries, aiming to present the key issues shaping the maritime world today and in the future.
We are looking forward to seeing you at the MAN Energy Solutions stand in hall "Palais de la Méditerranée".
Further we will be represented in the conference program with a presentation on the conversion of the Samuel de Champlain dredger to LNG on February 4, 4:30 pm.
Venue: Parc Chanot, Marseille
Booth: G20, Palais de la Méditerranée
Please find more information on the Euromaritime here