MAN's most challenging projects
One part of our business is designing and constructing technological solutions, tailor-made to the exact specifications of our clients around the globe. Another part is to deliver those solutions – often to remote areas, sometimes under adverse conditions. This may involve equipment the size of a house and weighing several hundred metric tons travelling unpaved roads, passing narrow bridges, and reaching sites that aren't even connected to the rest of the world by roads. The challenges are as diverse as the logistical solutions our teams have to come up with to master them – but we always find a way.
Building a dam to build a power plant
Due to the challenging road conditions in Bangladesh, the engines for Kodda Power Plant were transported on the waterways of the Meghna, the Brahmaputra and Ganges rivers with their many branches. Under normal circumstances, this would have been one of the smaller transportation challenges – until the high water levels complicated things. A temporary dam had to be built in the space of two weeks to reduce water levels sufficiently for the barges to pass under a bridge en route.
Global delivery, by water and land, from Germany to Costa Rica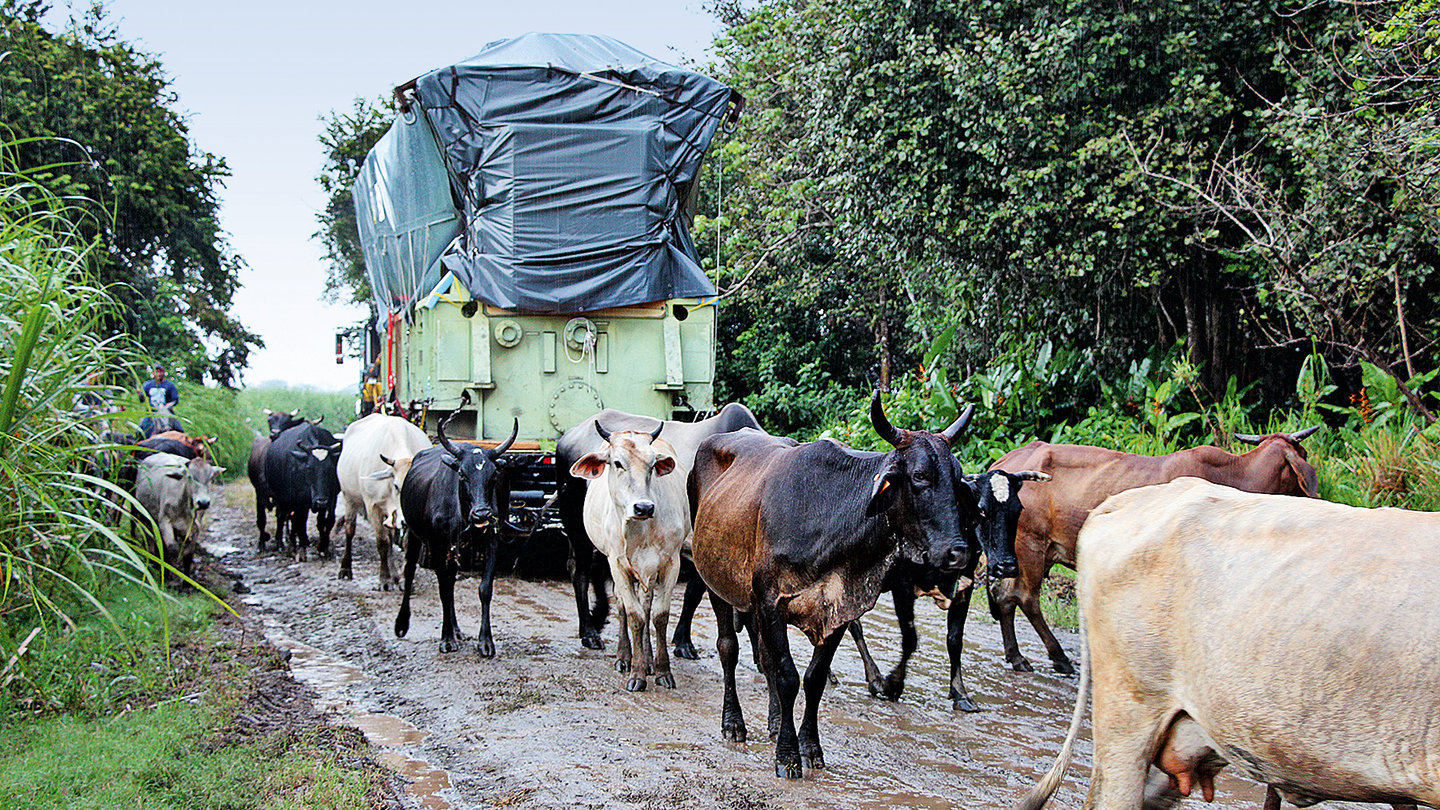 Sending a replacement engine to the Garabito power plant in Costa Rica also involved water transport. It was transported from its production site in Germany on a heavy transport vehicle, transferred onto a barge, then onto an ocean freighter and another barge. However, the real challenge lay in the final 15 kilometers, when the 145-metric-ton engine traveled on mostly unpaved, wet and slippery roads between sugar cane fields.
Engine puzzle: 10,000 components for Bangladesh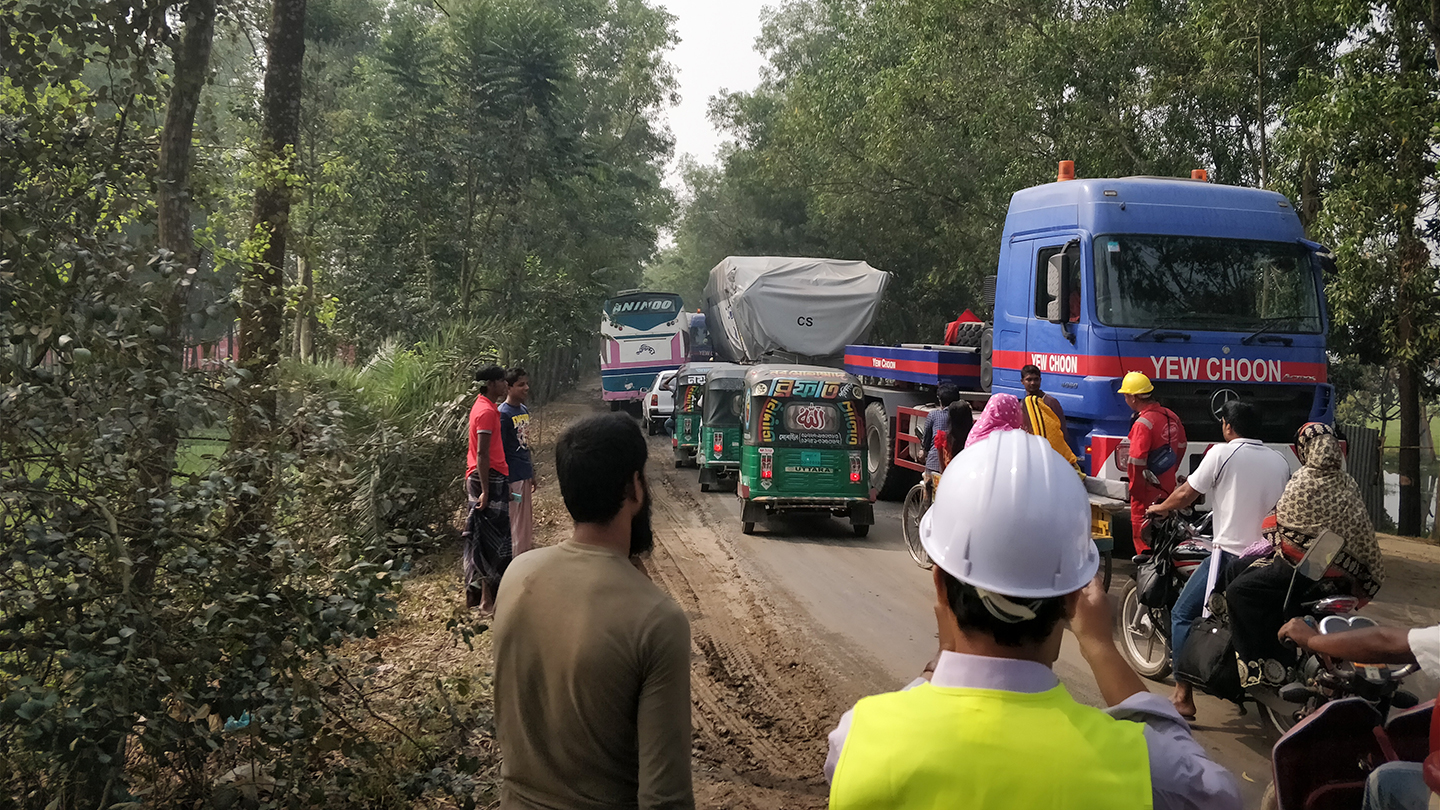 In another case in Bangladesh, a bridge once again threw a spanner in the works. Its maximum load of 177 tons may sound like a lot, but still wasn't enough to accommodate 18 engines for power plants in Bogra and Tharkurgaon. 10,000 components had to be delivered separately in 36 containers. A giant high-tech puzzle that had to be reassembled manually by a MAN team on site.
World's biggest axial compressor delivery to South Africa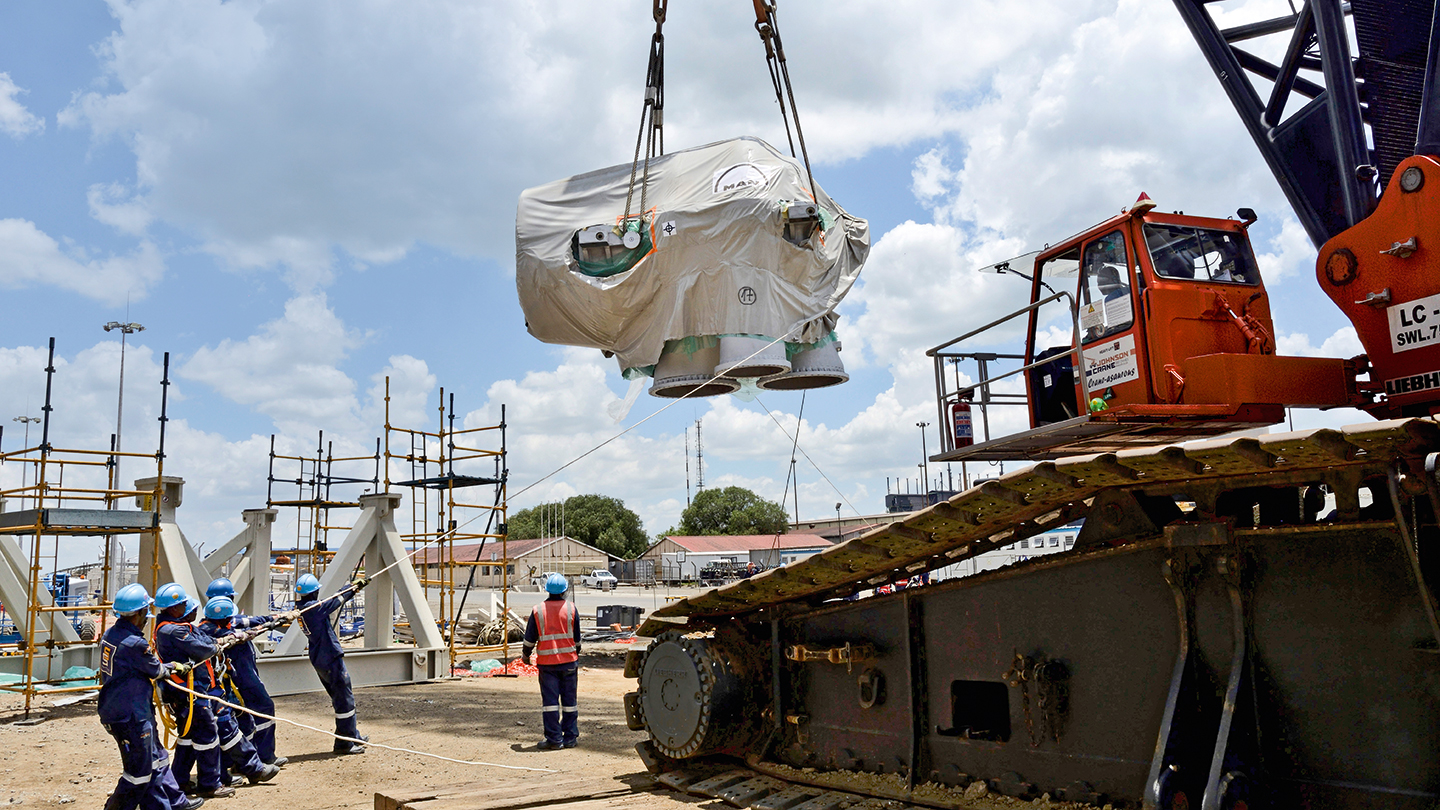 Sometimes, size does matter. When the biggest axial compressor worldwide was delivered to Secunda, South Africa, a specialized crawler crane had to be brought to the site to lift the 240-metric-ton machine into its final position. Its delivery was a demonstration of size, weight and force, but simultaneously an exercise in precision and efficiency.
Engine delivery at the foot of a volcano
Doing anything accompanied by the roar of a volcano adds a certain sense of pressure. In Nicaragua, it made the transport of 320-metric-ton 18V48/60 engines on 20 axle low-loader trucks seem a lot more adventurous. Add to that the tropical 40°C-degree heat and melting tarmac, and it's no wonder it took the cargo seven days to cover the 156 kilometers between the port of Corinto and the new 140-MW power plant in Los Brasiles.
Building a power plant on the island in the jungle
How do you build a power plant in a town that is all but cut off from the rest of the world? There are no roads leading in or out of the Amazonian city of Iquitos. Too heavy to be transported by airplane, the seven MAN engines for the new off-grid power plant had to travel 2000 km on the Amazon River.
journey on the Amazon River to transport the engines to Iquitos
bridges needed to be reinforced for transporting the engines through Nicaragua.
would be needed by the MAX1 compressor to create a space void of air within the Cologne Cathedral
The world's first LNG retrofit of a container ship
Retrofitting the engines of the container feeder "Wes Amelie" from heavy fuel oil to liquefied natural gas was a pioneering feat. Not only because no one had ever done this before. The world's first retrofit of a container ship to use low emission natural gas also had to be done working in an extremly confined space aboard the ship.