CO2 compressor

urea plants

boost global yields
Enhancing effectiveness of fertilizers while keeping energy consumption and emissions
The world population – and the share of people living in urban environments – is growing fast. The fertilizer industry plays a pivotal role in ensuring that the world's food production keeps pace with population growth.
Ever more challenging requirements on the effectiveness of fertilizers
The growing global demand for food puts enormous pressure on agricultural productivity. There are only two ways to increase yields: Farmers can either use more land for crops or intensify their farming on existing acreage. But land for agricultural use is a limited resource. With existing acreages more heavily farmed, nutrients essential to crop growth are drawn from the soil in ever shorter cycles. Farmers rely on fertilizers to keep the soil healthy. Fertilizers have become the answer to how farmers can utilize their lands more efficiently and more sustainably than ever before.
Fertilizers are the key to enhancing and maintaining long-term productivity on existing agricultural land. But with the pressure to boost yields rising, the market calls for more effective sustainable fertilizers. Industrially produced fertilizers are already playing an important role in the market – and their share is set to grow.
Companies in the fertilizer industry not only have to develop more and more effective fertilizers – they also have to optimize the efficiency of their processes. Fertilizer production is one of the most energy-intensive processes anywhere, and many fertilizer plants have been running for decades. Upgrading legacy machinery is a vital part of the industry's efforts to combat rising energy costs, reach maximum energy efficiency and meet decarbonization targets. To achieve this – and stay competitive in the fertilizer market – companies rely on powerful and highly-efficient technology.
up to
projected increase in global food demand by 2050
Energy consumption
Fertilizer production consumes about 1.2 percent of the world's total energy
MAN technology is a leap forward in production efficiency
MAN compressors and steam turbines are used in fertilizer plants around the world to generate ammonia, urea or nitric acid – basic chemicals used in the manufacture of fertilizers.
We provide our customers in the fertilizer industry with full-train solutions, compressors and steam turbines designed to meet the unique compression needs of fertilizer plants. The components of our MAN full-train solutions match perfectly. Built to the same exacting standards, they guarantee efficient and reliable operation with maximum uptime.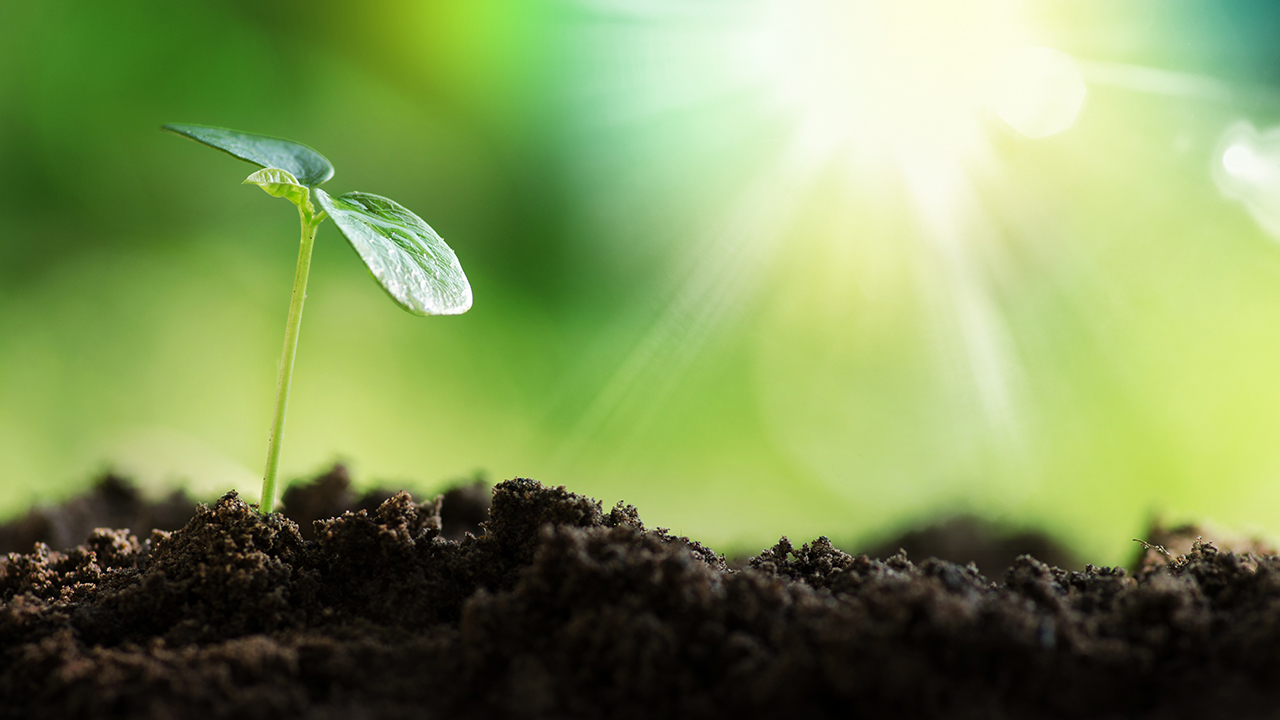 The new NAMAX train concept for nitric acid production by MAN Energy Solutions boosts the efficiency potential in nitric acid processes. It brings more power density and a higher rotational speed to the dual-pressure process needed to produce nitric acid. We achieve this by making the AR-MAX1 air compressor and its proven blading technology part of our train concept. The benefit of this breakthrough: Train components can now run at identical speeds – making the intermediate gearbox a thing of the past.
In addition to the AR-MAX1 air compressor, the well-referenced MAN components in the NAMAX machinery train consist of a centrifugal compressor for NOx compression, an MAN steam turbine as well as an MAN axial expander for drive power. All four machines are designed and manufactured to the exacting standards of MAN, ensuring the machinery train can be trimmed for maximum efficiency.
Compared to conventional train solutions, the NAMAX train boosts the efficiency of nitric acid production while cutting both energy consumption and operating costs.
How you benefit:
Reduced energy footprint
Highest mechanical robustness, increased availability
Compact modular train with lower weight
Simpler logistics, installation, and commissioning
More flexibility in train arrangement
No gearbox-related frictional losses and maintenance cost
We offer the full spectrum of turbomachinery trains for ammonia and urea plants from a single source. In ammonia and urea production processes, compressors generate the pressures of the various gaseous media required. In many cases, these compressors are driven by steam turbines. MAN Energy Solutions supplies both individual components and full-train solutions that meet the specific compression needs of ammonia and urea plants.
MAN compressor trains for ammonia and urea processes usually comprise:
Natural gas compressor
Syngas compressor
Air compressor
Ammonia compressor
Steam turbine drive
Carbon dioxide compressor (integrally geared type) for urea production

How you benefit:

Highly cost-efficient
Perfectly matched components
Reliable operation with maximum uptime
Go to application
Service solutions for the fertilizer industry
Turbomachinery trains by MAN Energy Solutions are built for reliability and a long service life. MAN PrimeServ supports you in protecting your assets from the outset. Our services help you ensure your MAN trains perform at maximum efficiency levels at all times, from basic technical servicing to extensive support and individual consulting, from modernization solutions to comprehensive 24/7 service agreements
up to 4000 t/d and more Nitric Acid production plant output with NAMAX train
MAN turbomachinery trains installed at 65 ammonia and urea plants worldwide
maximum increase in train output achieved by improvements to the steam turbine and NOx gas compressor in the MAN NAMAX train
Reference case: PULAXNO, fertilizer production in Puławy, Poland
MAN Energy Solutions is supplying the Polish Grupa Azoty Group with an ultramodern NAMAX train for nitric acid processes to be deployed at its Puławy site, helping expand the customer's fertilizer production in eastern Poland.
| | |
| --- | --- |
| Customer: | PULAXNO, Grupa Azoty |
| Customer typ: | Fertilizer industry |
| Application: | Nitric Acid |
| Location of installation: | Puławy, Poland |
| Compressor train: | Axial air compressor, radial NOx compressor, tailgas expander, steam turbine |
| Order date: | 2017 |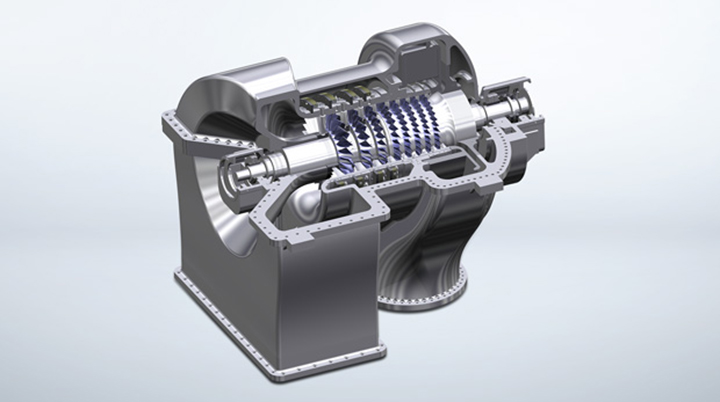 Our products for the Process Industry
For maximum energy and cost efficiency in the fertilizer industry
MAN Energy Solutions brings the latest in compressor technology to your fertilizer plants. Our global experience and deep know-how of advanced process technologies makes us the perfect partner. We support you in enhancing the efficiency and competitiveness of your plant and in extending the lifecycle of your machinery.
Easy transport, installation, and commissioning
Lower operating costs maintenance costs
Flexible configurations
Contact us