Reconditioning and exchange for the heart of your vessel
We have large stocks of reconditioned parts for exchange and we refurbish parts with our precise manufacturer's knowledge of measurements and materials.
Know your choices
When one of your engine components wears out it does not mean you have to throw it away and buy a new part, which is the costliest option. We can recondition the part in our workshop and give it a longer life at a lower cost. The fastest solution can sometimes be to exchange it for a reconditioned part from our extensive stocks. This is also more sustainable and cheaper than a new part.
Large stocks, short lead times
We keep large stocks of important components in our warehouse, including propeller hubs and turbochargers. This allows us to shorten lead times in comparison with refurbishment and even with new replacement parts.
Quality guaranteed
The parts we stock have been checked and reconditioned by our own experts. As we are the manufacturers, we have exact knowledge of sizes, materials, and updates. So not only have the parts have been inspected and reconditioned more precisely, but you can sometimes even improve the overall performance of your equipment.
Refurbishment of scrap components
We have recently started refurbishing parts that would previously have been scrapped. These are typically components in contact with cooling water, which are often exposed to higher corrosion. This development is driven by the recent global supply chain crisis and our wish to contribute to a more sustainable economy. It also has economic advantages for the customer and improves a vessel's carbon footprint.
Case Study
| | |
| --- | --- |
| Customer | Danish fishing vessel owner |
| Application | Turbocharger |
| Shipyard country | Denmark |
| Service scope | Dismounting, overhaul & remounting |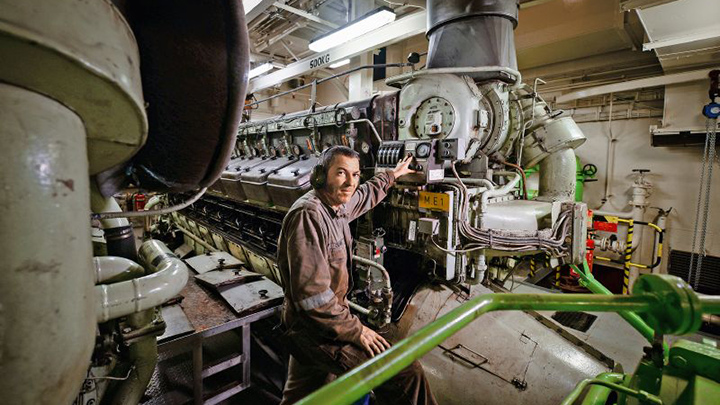 Our local experts


Contact your service partner at PrimeServ Service Center Denmark.
How to find us
MAN Energy Solutions SE
Langerak 74, 9900 Frederikshavn, Denmark