Making the business case for safety
Ensuring robust levels of safety is both social responsibility and vital to your business strategy. Once deemed mere expenses, the costs of safety measures now are universally acknowledged as strategic investments. But as our understanding of their relevance grows, safety risks are becoming increasingly complex. And, they multiply as assets age.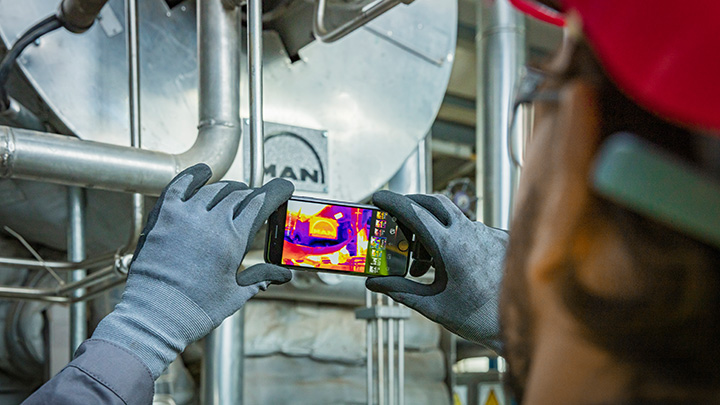 How do you identify the right safety investments?
Deciding on a safety solution is not merely a matter of closing a gap. It takes building a strategy that leverages independent layers of protection and diverse safety systems and initiatives. Each safety solution should enhance the overall performance, availability, and efficiency of your processes.
A vital risk factor: Underestimating how safety issues interconnect can be prohibitively expensive. The cost may include the health and life of workers, damages to the environment; higher insurance premiums and reduced productivity. Unsafe products impact the bottom line and brand reputation. Disregarding safety standards and regulations endangers operation permits, may incur heavy fines, and even come with prison sentences.
Reliably minimizing risks in an increasingly complex safety landscape is challenging. Even more so, as the number of connected devices and sensors in industrial processes is surging. Cybersecurity is likely to be even more involved than operational safety and functional safety. Why? Because it deals with not only new technologies but a new type of threat: malicious intent.
Where to start? Be proactive. Keep up. Leverage experts.
Get the full picture of your safety options – use the links below to enter our webcasts at any time
This webinar highlights the risks and need to maximize safety and gives you an overview of available safety solutions.
Gain insight into solutions and techniques to implement as good safety practices
Get a compact overview of services, solutions, and training to help you meet regulatory requirements and achieve safer operations
Get support for your decision-making, buying decisions, and safety planning
Enables you to share knowledge and take the lead on safety issues
Bring your safety strategy to life
MAN PrimeServ supports you in tackling safety challenges and identifying – and minimizing – potential hazards. Questions or topics you'd like to explore?
Talk to us