Economy or ecology – we have the energy for both
We at MAN Energy Solutions are investing all of our energy into creating solutions for sustainable prosperity. We aim to provide the technical solutions that will drive the global economy into a new carbon-neutral era.
Towards a carbon-neutral future
MAN Energy Solutions enables its customers to achieve sustainable value creation in the transition towards a carbon-neutral future. By addressing tomorrow's challenges within the marine, energy and industrial sectors, we improve efficiency and performance at a systemic level – step by step. Our planet and our customers need solutions to achieve climate goals and restrictions.
By leading the way in advanced engineering for more than 250 years, we have built a unique portfolio of technologies. Headquartered in Germany, MAN Energy Solutions employs around 14,000 people at over 120 sites globally.
years of advanced engineering
more than 14 000 employees worldwide
service sites around the world
Transforming energy into sustainable progress and prosperity
We understand that energy in all its shapes and sizes plays a fundamental role in the future of our planet. We aim to contribute to the climate goals established in the Paris Agreement. But what can we do to make the worldwide economy climate-neutral?
Our answer is threefold. Half of the world's trade is driven by MAN ship propulsion systems. We advocate a "Maritime Energy Transition" and offer a range of alternative propulsion technologies to reduce fuel consumption and emissions.
Secondly, we are constantly developing new technologies for the generation and storage of electric energy. This will help us cope with fluctuating renewable energies and lower the carbon footprint of power plants.
Last but not least, we use digital transformation to make industrial processes more efficient and reliable. Digitalization is a crucial step to leverage a more climate friendly industry.
Together with our customers, partners and suppliers we strive to transform energy into sustainable progress and prosperity.

Our purpose
We engineer systems for deep decarbonization in sectors that matter most
Our main drivers: Decarbonization and Digitalization
Digital transformation

At MAN Energy Solutions, we use digitalization to expand our portfolio, to integrate and to improve our methods. We believe that digitalization drives our industry towards measurable and manageable performance.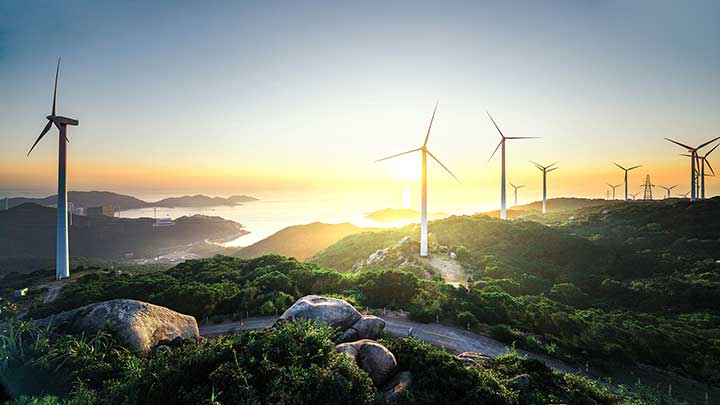 Leading the way to a carbon neutral future
We are pioneers and pacemakers within the industry. For several years now, we have campaigned actively and successfully for a "Maritime Energy Transition" and a united approach by the industry and politics. We support the shift towards decentralized sustainable energy generation with our solutions.
Shaping the future for hydrogen
As a solution provider and general advisor on the question of decarbonization, we are ready to support the energy transition with full power. Our portfolio already covers the complete value chain of H2 from production to utilization – we are prepared for change.
MAN Energy Solutions stands for the transformation of energy into concrete benefits, both economic and social.
Company, products and services
MAN Energy Solutions is the world's leading provider of large-bore diesel and gas engines and turbomachinery. Our portfolio includes two-stroke and four-stroke engines for marine and stationary applications, turbochargers and propellers, as well as gas and steam turbines, compressors and chemical reactors.
Our commitment to minimizing fuel consumption while meeting even the most advanced emission regulations plays a vital role in safeguarding the environment for future generations.
Latest articles from our online magazine Discover
The Haru Oni demonstration plant could pave the way for a viable alternative to fossil fuels: It produces synthetic e-fuels from hydrogen that can help the fight against climate change. MAN Energy Solutions provided the e-methanol reactor to the plant.

How a seaport town in Denmark is decarbonizing district heating with seawater and large-scale industrial heat pumps.

MAN Energy Solutions experts on the climate impact and business case for converting ships to dual-fuel engine operation.