Executive Board of MAN Energy Solutions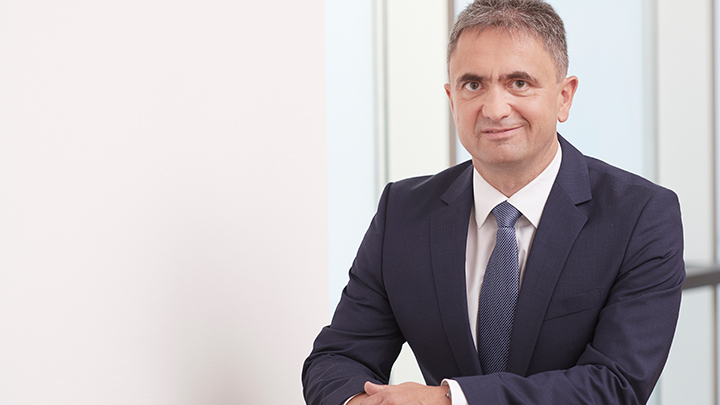 Dr. Uwe Lauber -Chief Executive Officer, Chief Technology Officer
Dr. Uwe Lauber was born in Bad Säckingen in Germany in 1967. After graduating from high school he studied Mechanical Engineering at the University of Applied Sciences of Technology, Economics and Design (HTWG) in Konstanz and obtained a Masters Degree. In 2000, he studied Business Engineering at the business school in St. Gallen. In addition to that, in 2009, he received a PhD in mechanical engineering from the University of Kronstadt.
Wayne Jones - Chief Sales Officer
Wayne Jones was born on April 8, 1966, in Manchester, United Kingdom. After leaving school, he undertook a four-year Mechanical Engineering apprenticeship in the aviation industry, before moving into rotating equipment in 1985. He studied at Stockport College of Technology graduating in 1992 with an Honors Degree in Mechanical Engineering.

After nine years working for Mather and Platt and the Weir Group, with overseas assignments in Norway and the Middle East, Wayne joined Sulzer Pumps as Project Manager in the Engineering Department.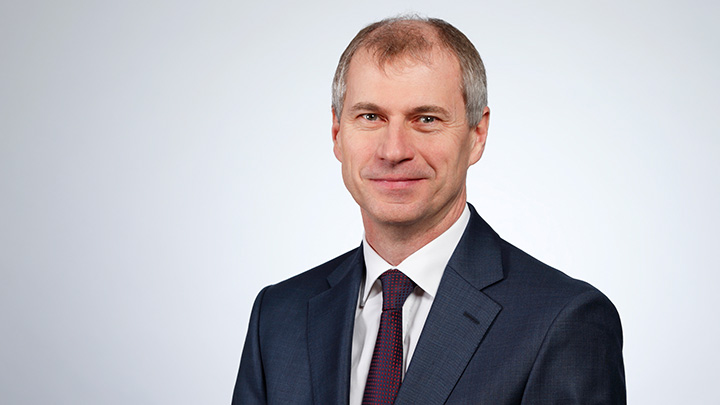 Jürgen Klöpffer -
Chief Financial Officer
Jürgen Klöpffer was born in Passau, Germany, in 1964. After graduating from high school, he studied Business Administration at the University of Passau, graduating with a master's degree.
In 1990, he started his professional career at Siemens AG, where he held various positions in purchasing and logistics in Regensburg, and later in Mexico.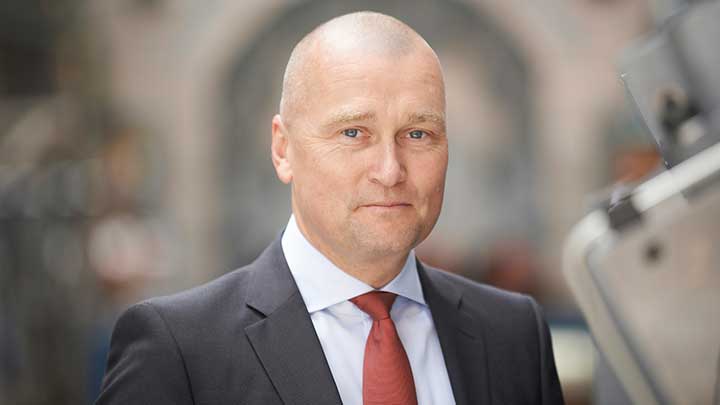 Martin Oetjen -
Chief Operating Officer
Martin Oetjen was born in Buchholz in the Nordheide in 1968. In 1988 he began studying mechanical engineering at the TU Braunschweig, graduating in 1995 with a degree in engineering.
Since August 1, 2020 Martin Oetjen has been a member of the Executive Board of MAN Energy Solutions SE and is responsible for the company's entire supply chain.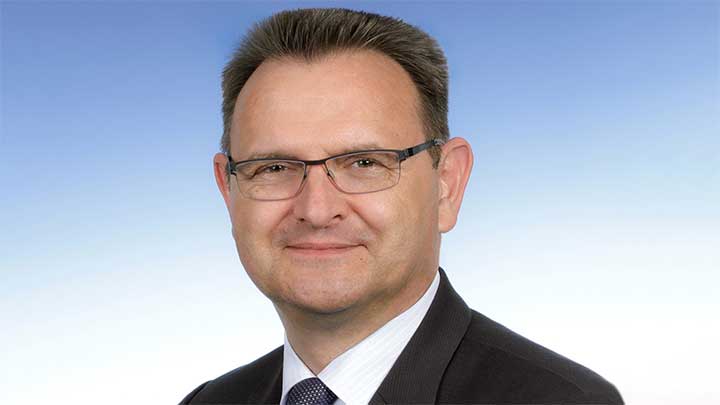 Martin Rosik - Chief Human Resources Officer
Rosik (58) holds a degree in economics and has been with the Volkswagen Group for 17 years, holding various functions. As an HR manager, he also has extensive experience in various sectors of industry highly relevant to the business of MAN Energy Solutions SE — from the foundry industry, plant engineering and the construction industry through to the service sector.
Latest news from MAN Energy Solutions
Tuesday, March 8, 2022
MAN Energy Solutions to install 110 MW sub-Saharan generation capacity
Three power plants help secure energy supply in Niger, Chad and Burkina Faso
MAN Energy Solutions has announced its involvement in a number of different, African ventures, including the supply of generation technology for a newly built power plant in Chad, the expansion of an existing plant in Niger, and the commissioning of another power plant in Burkina Faso.
Increased Chadian capacity
In Chad, the company will supply 4 × 18V32/40 CD engines to a new power plant providing a total of 35 MW to the national grid. Currently under construction north of national capital, N'Djamena, the transport of the plant's heavy duty engines and auxiliary equipment over more than 1,800 kilometers by truck from the port city of Douala, Cameroon, will prove a particularly challenging task.
"Currently, just 10% of Chadians have access to electricity. We are proud that we can now make a significant contribution to the electrification of the country with our engines in this new plant," said Ghassan Saab, Head of Power, MEA Region at MAN Energy Solutions.
Niger plant gets extra engine
MAN Energy Solutions is also involved in the expansion of a power plant near Niger's national capital, Niamey. With 4 × MAN 18V48/60TS engines already in operation on-site, the addition of another engine of the same type will add another 20 MW to the power plant's total capacity, bringing it to a total of more than 100 MW.
"After this expansion, the Niamey power plant alone will provide over 45% of Niger's generation capacity," said Saab. "However, Niger is still one of the countries in Africa with the lowest electrification rate and we are in talks with the country's government to increase it significantly over the next few years."
Successful commissioning in Burkina Faso
MAN engineers recently commissioned 3 × MAN 18V51/60TS engines for a power plant expansion in Burkina Faso. The plant in Kossodo, a suburb of main city, Ouagadougou, will provide 55 MW of electrical power to the national grid, increasing the country's generation capacity by nearly 20%.
Despite delays due to the Covid-19 pandemic, MAN Energy Solutions was able to hand over the power plant to national utility, SONABEL, on time.
"SONABEL has relied on power plant engines from MAN Energy Solutions since 1978. In total, we have already supplied generation technology for five power plants that are still in operation across the country today," said Saab. "Following the successful expansion of the power plant in Kossodo, almost 50% of Burkina Faso's installed capacity is now based on MAN technology."
Documents
20220308_MAN_ES_PR_Sub-Sahara_ENG
Get notified about press releases