Executive Board of MAN Energy Solutions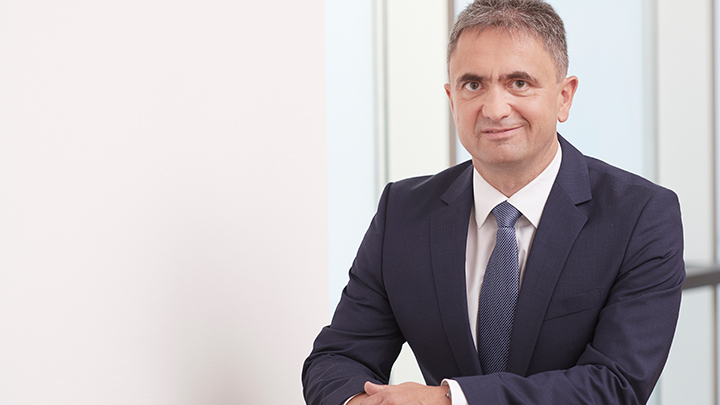 Dr Uwe Lauber - Chief Executive Officer, Chief Sales Officer
Dr Uwe Lauber was born in Bad Säckingen in Germany in 1967. After graduating from high school he studied Mechanical Engineering at the University of Applied Sciences of Technology, Economics and Design (HTWG) in Konstanz and obtained a master's degree. In 2000, he studied business engineering at the business school in St. Gallen. In addition to that, in 2009, he received a PhD in mechanical engineering from the University of Kronstadt.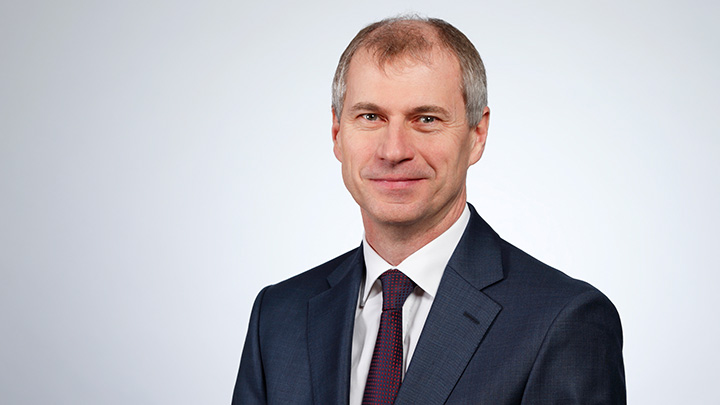 Jürgen Klöpffer -
Chief Financial Officer
Jürgen Klöpffer was born in Passau, Germany, in 1964. After graduating from high school, he studied business administration at the University of Passau, graduating with a master's degree.
In 1990, he started his professional career at Siemens AG, where he held various positions in purchasing and logistics in Regensburg, and later in Mexico.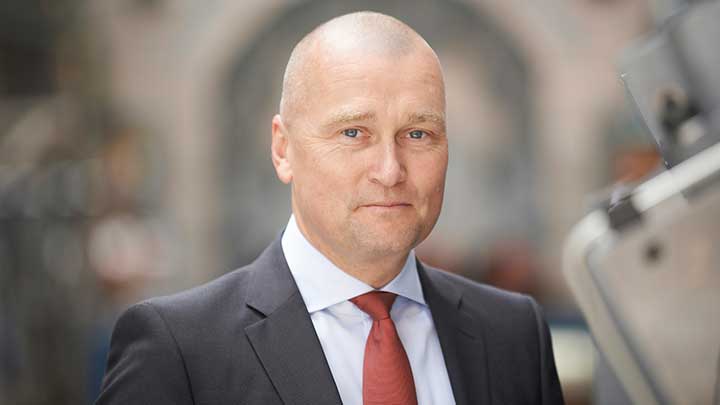 Martin Oetjen -
Chief Operating Officer
Martin Oetjen was born in Buchholz in the Nordheide in 1968. In 1988 he began studying mechanical engineering at the TU Braunschweig, graduating in 1995 with a degree in engineering.
Since 1 August 2020 Martin Oetjen has been a member of the Executive Board of MAN Energy Solutions SE and is responsible for the company's entire supply chain.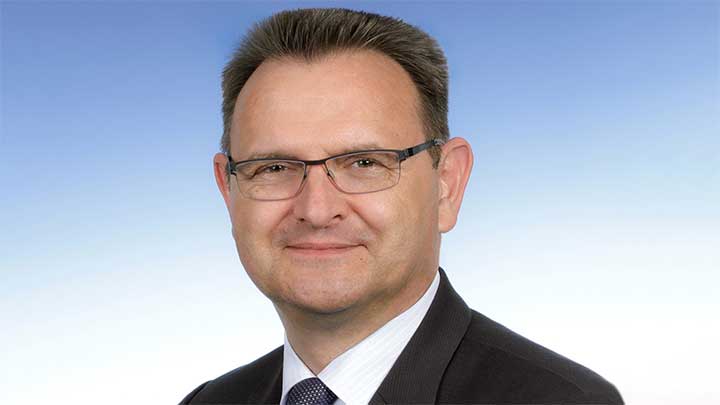 Martin Rosik - Chief Human Resources Officer
Martin Rosik holds a degree in economics and has been with the Volkswagen Group for 17 years, holding various functions. As an HR manager, he also has extensive experience in various sectors of industry highly relevant to the business of MAN Energy Solutions SE — from the foundry industry, plant engineering and the construction industry through to the service sector.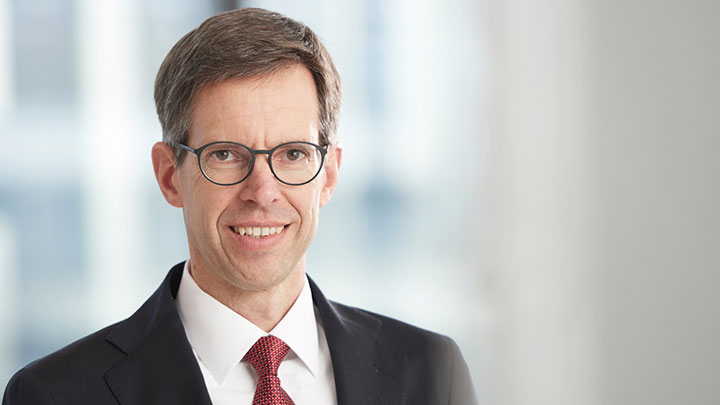 Dr Gunnar Stiesch -
Chief Technology Officer
Dr Gunnar Stiesch was born in Hanover in 1970. He has been Chief Technology Officer at MAN Energy Solutions SE since 1 January 2023, with responsibility for research and development.
Latest news from MAN Energy Solutions
Monday, November 14, 2022
Maritime Sector and Green Hydrogen Leaders Agree Ambitious Targets at COP27
Joint Statement on Green Hydrogen and Green Shipping commits to rapid adoption of green hydrogen-based fuels this decade for full decarbonisation of shipping by 2050; calls on policymakers to match ambition
At a meeting at the 2022 United Nations Climate Change Conference (COP27) in Sharm El-Sheikh, Egypt, MAN Energy Solutions – along with leading organisations across the shipping value-chain and the largest producers of green hydrogen – signed a 'Joint Statement on Green Hydrogen and Green Shipping'. The document commits all signatories to the rapid adoption of green hydrogen-based fuels during the current decade in order to achieve the full decarbonisation by 2050 of the shipping sector, one that currently accounts for 3% of global greenhouse gas emissions. It also calls on policymakers to match these ambitious targets.
CEO Uwe Lauber, signed the Joint Statement on behalf of MAN Energy Solutions and said: "Decarbonisation of the marine industry is a mammoth undertaking but, I believe, eminently achievable through cooperation with like-minded industry partners. At MAN Energy Solutions, we believe that hydrogen has a key role to play in getting to net zero and our recent, significant investment in our hydrogen subsidiary, H-TEC SYSTEMS, intends to quickly transform it into a mass-producer of PEM electrolyzers. More than anything, the world needs a massive amount of industrially-scaled, green hydrogen production to build momentum for the broad adoption of hydrogen as a maritime fuel."
The Joint Statement was facilitated by Climate Change 'High-Level Champions' – UN nominees that connect governmental work with the voluntary and collaborative initiatives taken by cities, regions, businesses and investors – and nonprofit energy organisation, RMI. Besides MAN Energy Solutions, it was also signed by – among others – the Aspen Institute, the Global Maritime Forum's Getting to Zero Coalition, the Green Hydrogen Catapult, InterContinental Energy, and A.P. Moller - Maersk.
Signatories have agreed to pursue cross-sector collaboration to achieve:
commercially-viable, zero-emission, deep-sea vessels from 2030 with the intention of using exclusively zero-emission-powered ocean-freight services by 2040;
the scaling-up of green hydrogen production to 5.5 million tons per year by 2030;
the full decarbonisation of the shipping sector by 2050 at the latest.
They also called upon international authorities and national governments to support private-sector commitments with a correspondingly ambitious policy, and specifically asked the International Maritime Organization and member states to commit to a 100% emissions reduction within the maritime sector by 2050 with robust, interim targets.
Documents
PR MES_COP27 Declaration_EN
Get notified about press releases