Bringing

power to the

people
Bringing power to the people in Asia
Can decentralized small-scale Liquefied Natural Gas power plants support a sustainable energy transition in Asia?
"Think about the needs of the people, not about profits!" Indonesia's energy minister Ignasius Jonan chose strong words in his appeal to power companies at the opening ceremony of POWERGEN Asia. Speaking at one of the largest industry events in the region, he knew he was addressing an audience of decision makers who hold the key to a successful energy transition across Asia.
Carsten Dommermuth, Senior Manager, International Business Development at MAN Energy Solutions, was hoping to reach the same audience with his paper on Small Scale LNG – Powering the Future of Asia's Island Communities. It delivers specific solutions to the very issues described by the minister and was written with the same goal in mind – bringing power to the people.
Thanks to its concise analysis of the challenges facing ASEAN nations, as well as the viable solutions outlined, it was honored with the Best Paper Award at POWERGEN Asia, one of the continent's most influential energy conferences. We spoke to the author about his award-winning paper.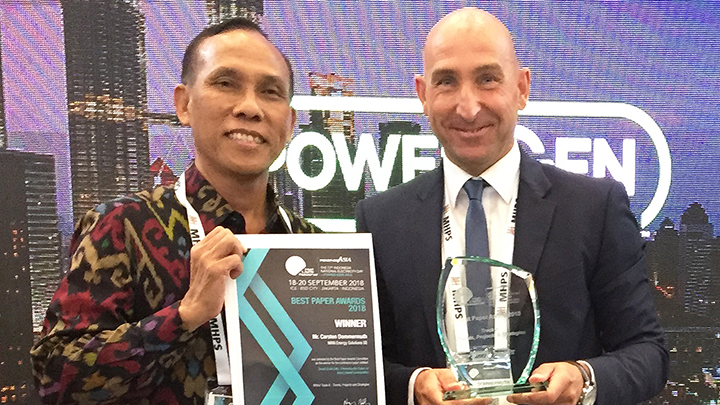 Mr. Dommermuth (r.) with Mr. Supangkat Iwan Santoso (l.), Director of Procurement at Perusahaan Perseroan (Persero) PT Perusahaan Listrik Negara.
Can you give us an example where small-scale LNG power plants help to resolve energy challenges?
The Philippines are a great example. The country consists of 7,000 islands, 1,000 of which are inhabited. The remoteness of the smaller islands poses a challenge to a sustainable energy infrastructure. Many of them were electrified in the 1960s, with small diesel engines that are obviously no longer state of the art. They are major polluters and stand in stark contrast to what the Philippines want to represent to the rest of the world – a tourist destination, a beautiful paradise. Old engines running on dirty fuel don't exactly fit that image. A solution like LNG offers the opportunity to drastically reduce emissions, while also bringing stable power into the region, which in turn will help to spur economic growth.
LNG Tanker loading gas at an LNG terminal in Indonesia.
How so?
There is a strong correlation between economic growth and energy supply. A lot of the islands in the Philippines face power gaps of eight to ten hours a day, which people bridge with small emergency diesel generators. When you have blackouts that last for hours, no company will choose to situate a production facility on this island
How would a small-scale LNG solution work in the Philippines, for example?
Their concept works across the entire region, once LNG is available. The government has already launched a major project to build a terminal. From there, LNG can be shipped to the islands in small vessels on what is known as a "milk run" – because the gas is distributed in small batches, directly to locally operated power plants. Here MAN can provide a complete solution: We have a small-scale LNG solution that fits in with this strategy, we have the highly efficient engines and we can build all necessary infrastructure together with a partner. We have evaluated the complete package economically.
The Arun LNG Regasification Terminal Pertamina, Lhokseumawe, Indonesia, a modification of the first LNG plant in the world, can store 12 million tons per year.
What is the result of your evaluation?
First and foremost, the price of LNG has become very attractive and competitive with other energy sources like coal, which still provides the bulk of energy in the region. When we compare the average age structure of the current technology to our machines today, a new installation is ten to 15 percentage points better at converting fuel into electrical energy, which leads directly to a reduced CO2 footprint. So, the fuel isn't just affordable, it can also be used more efficiently. It is also a perfect ingredient in a sustainable energy mix.
There is a lot of geothermal energy, and hydropower and photovoltaic systems available, but what people need is 24 hours of electricity. In a network, the renewables can be prioritized in a merit order, depending on availability, and LNG can be added as needed, because it has base load capability around the clock. We also have a dual-fuel system in our portfolio. If ever an LNG ship should not arrive, for example, due to a typhoon, you can easily run these systems for several weeks in diesel or – if available – in liquid biofuel mode.
When will the concepts outlined in your paper be put into practice?
We are currently commissioning highly efficient gas and duel-fuel engines for the new central power plant in Gibraltar, which is modeled precisely on this LNG to power concept.
In Asia, a lot of large LNG import projects are under development, but nothing has been built yet in the small-scale sector. There is an insane backlog of investments, especially in the Philippines in recent years, and the local industry demands that the government take action. It's time to deliver. The exciting thing in Asia is the massive potential to substitute coal. Emissions can easily be cut by half, simply by taking the coal-fired power plants off the grid.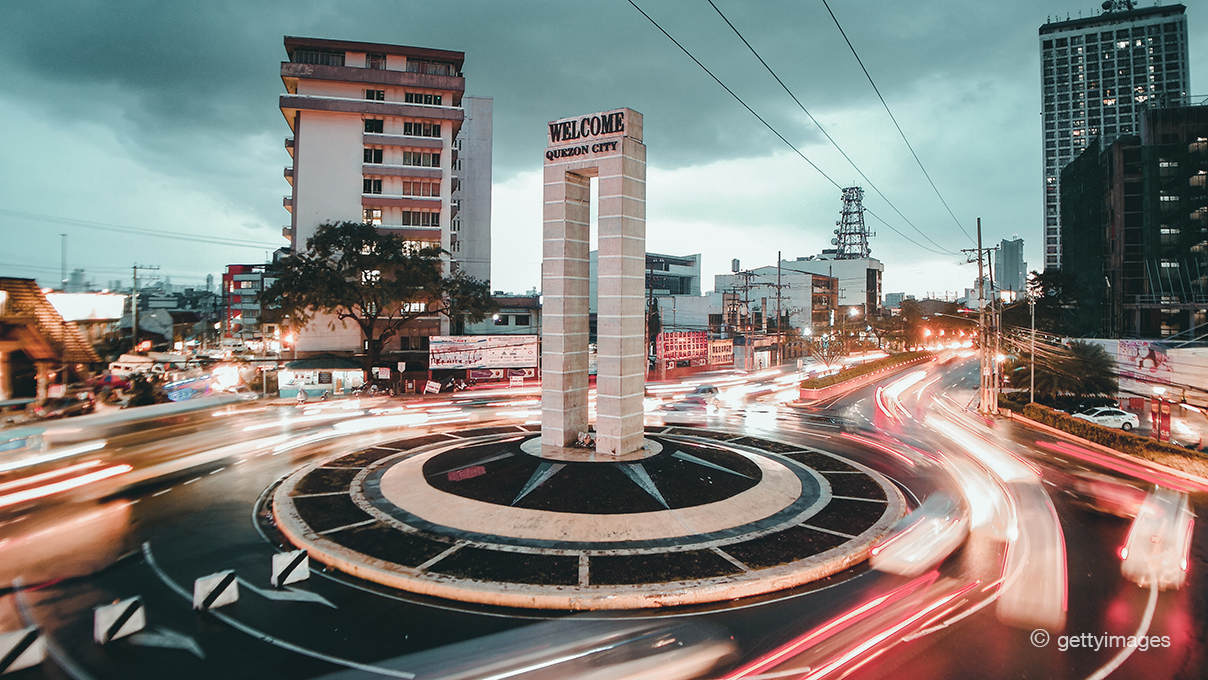 Quezon City, Philippines.
Electricity consumption per capita in the Philippines
total installed capacity in the Philippines
economic growth outlook for the Philippines by 2022
Small-scale LNG has the potential to support remote areas and islands with the cleanest fossil fuel available for power generation. It is a perfect match with renewables like wind and solar power.
Small Scale LNG - Powering the Future of Asia's Island Communities
This paper analyses three various sizes of decentralized LNG powered solutions in the size of 67 MW, 95 MW and 220 MW with reference to potential sites in remote locations in the ASEAN area.
These installations have the potential to substitute mainly old diesel or HFO fired installations with electrical efficiencies below 30% and a high share of related emissions e.g. CO2, NOX, particulates and SOX.