Reliable performance with

unparalleled power and

compactness
Every mission is different
Asymmetric threats such as piracy and military confrontations in critical trade areas have increased sharply – threatening global maritime trade. The defense and protection of maritime borders requires the full operational readiness of the fleet. Ships deployed for defense purposes must therefore cover a broad and complex range of tasks. This means high requirements for the crew and machinery.
The engines on board naval vessels must meet the highest standards – reliability and performance for use on the open sea are of enormous importance. Ship performance can make the difference between mission success and failure, so reliable and flexible engines are needed. The new generation of our MAN Marine high-speed series 175D-ML"+" stands for even more power, even more reliability, safety and compactness. Safety is the be-all and end-all of any mission. The crew on board patrol, war or amphibious and support vessels are dependent on the reliability of the engines. Critical operations are often a matter of minutes, quick response and maneuverability. The engines not only have to deliver the required power – they set the pace for the respective mission. The powerful diesel engine MAN 175D-ML"+" is a guarantee for successful operations thanks to its ease of operation, uncomplicated maintenance and high reliability.
More safety, more power
Whether for fast patrol boats, large support vessels, offshore patrol vessels, or full-fledged naval combat ships, MAN Energy Solutions offers marine propulsion systems that are perfectly tailored to every type of ship. With a wide range of highly efficient, reliable and robust engines that meet the latest requirements for shock capability, lowest noise level and power density, we have the perfect solutions for complex requirements. For example, operation must be feasible both in patrol mode and during sprints at maximum speed. No problem for the new high-performance MAN 20V175D-ML"+" engine – with an output of up to 4400 kW, it is predestined for a wide variety of tasks on the high seas. Today's engines are constantly evolving – each new innovation presents a new challenge. Control systems therefore play a crucial role in getting the best possible performance out of the engine. SaCoSone (Safety and Control System on engine) from MAN Energy Solutions does just that, withstanding even the toughest operating conditions. The MAN SaCoSone safety and control system ensures safe monitoring, control and operation of the engine – it increases the efficiency and operational safety of the engine through multiple and comprehensive functions that affect every important component and activity of the engine.
In addition to focusing on performance and safety, MAN Energy Solutions is committed to steadily reducing the environmental impact of our engines. Thanks to integrated SCR (selective catalytic reduction) technology, the nitrogen oxide (NOX) emissions produced during the combustion process in the diesel engine are subsequently converted into elemental nitrogen (N₂) and water (H₂O) in a catalytic converter. This significantly reduces nitrogen oxide (NOX) emissions in the exhaust gas.

The MAN 175D high-speed solutions combine reliable performance with unparalleled compactness – maximum fuel efficiency with the lowest possible emissions makes these products a safe investment for the future.
Ready for any mission
Have a deep dive into the special requirements for engines in the naval defense segment and the MAN 175D.
We talked to two MAN Energy Solutions employees: Ruben Fernandez and Pierpaolo Da Fieno shared their knowledge of broad and the complex range of tasks modern vessels have to fulfil in the defense industry – and how the new MAN 175D meets them.
Read our interview
Marine

MAN 175D - the most powerful high-speed engine: Perfect fit for patrol vessels

MAN ExpertTalk

In our four-stroke ExpertTalk we focus on our MAN 175D engine - the most powerful high-speed engine which is especially suitable for patrol vessels.

Our experts give insights and provide guidance on our high-speed portfolio.

Go to recording

Marine

MAN 175D – Power redefined

MAN ExpertTalk

The MAN 175D is one of the most versatile engines, meeting all the challenges of many different high-speed marine applications.

In this Four-stroke ExpertTalk we want to present you the key benefits and latest updated of the 175D - the world's most powerful high-speed engine.

Our agenda is:

Introduction of MAN 175D
Key Benefits : Power, Efficiency and Reliability
MAN 175D for marine applications
MAN PrimeServ provides 24/7 service across the globe
Our range of services includes technical support, consulting and OEM spares, as well as maintenance, repair and comprehensive individualized service plans.
How you benefit:
Prompt delivery of high-demand OEM spare parts within 24 hours
Fast, reliable, and competent customer support 
Ongoing training and qualification of operators and maintenance staff
Diagnosis and troubleshooting with our high-performance online service.
Go to MAN PrimeServ
Achieve next level readiness with MAN Full ILS
Our aim is to provide you with absolute maximum reliability and readiness for your missions. With MAN Full ILS we take this goal far beyond the engine and equipment itself. Through in-depth information, manuals, as well as military-grade documentation, you can ensure unparalleled performance, while cutting operating time, costs and reducing complexity. All information is handed over with the purchase of your engine, so 100% of our focus can go to the mission on hand.
Achieve unique transparency over your technical needs and increase effectiveness through our advanced repair & maintenance insights and manuals.
ILS plan specifies all deliverables and milestones
Reliability Analysis (MTBF/MTTR calculation) and FMECA (Failure mode, effects and criticality analysis)
Create a System Breakdown (Bill of Material)
Concept for planned and unplanned maintenance
Level of Repair Analysis
Specification of the required spares and tools for each individual maintenance tasks
To ensure successful maintenance, expertise must be available to the right personnel at the right time and in the right format. Through comprehensive databases, training manuals, and documentation we enable your crew to increase effectiveness and avoid technical errors.
Logistic data for storage and transportation of spares and tools
Storage of all created data in customer's database according to the requested military standards
Training program for on-board and base personnel
Life Cycle Cost Analysis taking into consideration all ILS elements
Delivery of drawings and data for NSN (NATO Stock Numbers) procurement
Custom technical manuals according to your request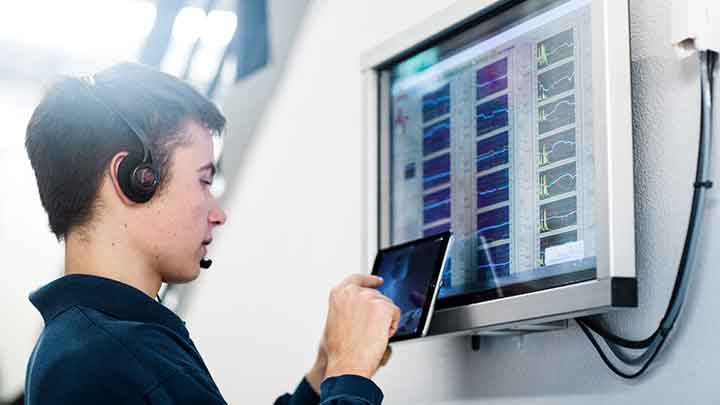 To fulfil the broad range of tasks on naval vessels, your crew requires highly specific information, customized to the equipment and situation. As long-term partners of the defense market, we know the requirements and constraints of each application. We offer customized documentation according to your respective military standard for:
Operating instruction
Work instruction
Maintenance schedule
Electronical database for customers maintenance plan system which includes maintenance- and repair instructions (OmegaPS)
Spare parts catalogue and tool list: full system breakdown structure in electronic format
Training plan
FMECA and MTBF calculation
Your mechanical roadmap with Propulsion System Integration
MAN can offer consulting expertise to shipyards in the most specific and technical matters, and across all aspects of construction. We assist with selected technical challenges, as well as offer a single point of contact between Consulting, Engineering and Production. As such, we enable you to take on more complex constructions, while reducing coordination efforts, risks and costs, and increasing a ships' life duration.
We assist you with laying the groundwork for successful construction and operation of all propulsion systems, taking into account all relevant parameters. Reducing construction errors with our services which include:
Consulting on ship and propeller performance
Reviewing documents and reports such as FAT reports, system diagrams, 3D models
Creating special reports such as shock, strength, noise and vibration calculation, black out study, ...
Preparation, moderation, and wrap-up of meetings
We provide a customized and extensive framework of baseline studies, specific recommendations, and simulations, which will increase development speed and reduce the need for testing. Engineering services include:
Concept study for base line design
Life cycle calculation
Simulation of different operating modes
Technical specifications and selection of equipment
Layout of media systems, block diagrams and single line drawings
Interface documents for mechanical, automation and electrical purposes
Functional descriptions
Merging supplier documents to a common standard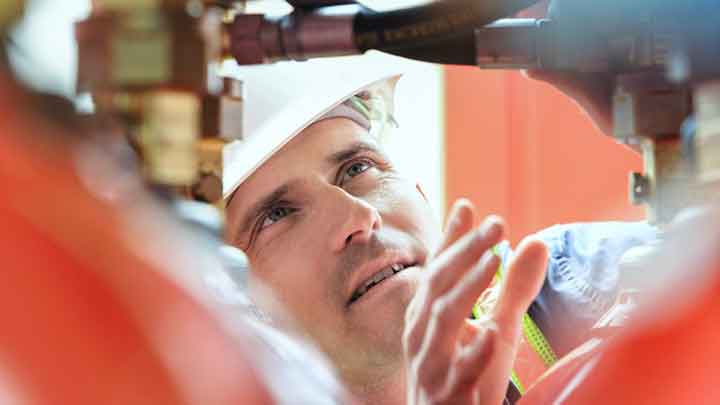 We assist with all aspects of the propulsion system's implementation, merging all previous insights into one seamless configuration. Using flexible methods, highly specialized tasks may be outsourced to our experts in flexible time periods, cutting production costs and lowering risk of delay. Our services include:
Positioning and foundation of the components
Arrangement drawing with the original ship structure
Managing necessary tools and auxiliary devices
Assembly strategies and related working cards
Providing on-site support
Extraordinary power for your business
MAN Energy Solutions is the right partner to innovate your business and move forward to a successful future with the MAN 175D. Get in touch now and find your perfect fit.
Talk to our experts