Learn more from our MAN ExpertTalks
Protect your investment and stay competitive
Keep your fleet reliable and performing at the highest level with our Propeller Maintenance Concept (PMC)
Propeller Maintenance Concept (PMC) service packages for your propeller system include our class-recommended five- or ten-year inspections and service overhauls in accordance with the docking periods.
Even though they are sturdy and robust, your CP propeller systems contain critical parts that need periodic maintenance in order to keep your vessel performing at a reliable level.
A lack of maintenance will cause equipment to fail. Failures can lead to breakdowns, loss of income due to costly emergency dockings, and unplanned downtime with unnecessary expenses.
The principle and aim of the PMC is to avoid failures through planned maintenance.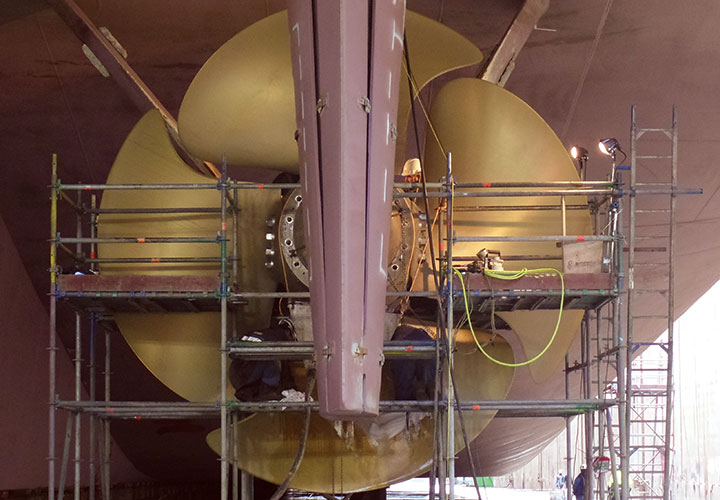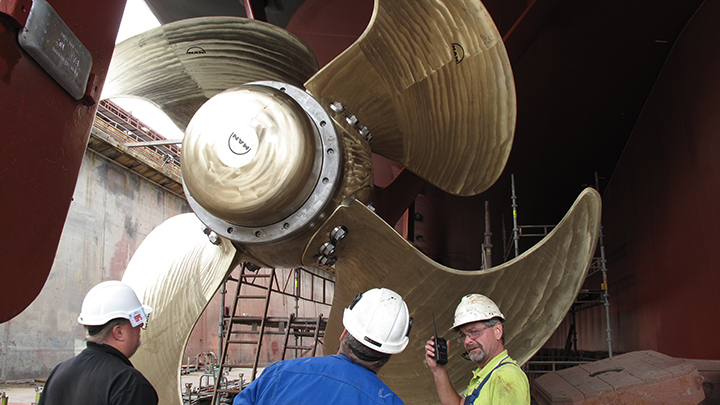 How you benefit from our PMC
Due diligence: Optimal maintenance and overhaul planning
Avoid costly breakdowns and dockings
Individually tailored concepts for your systems
No downtime while waiting for critical parts
Fast, reliable, and competent support to your fleet
Prompt delivery of high-demand spare parts within 24 hours
World-class global service, 24 hours a day, 365 days a year
Local MAN expertise and support available – wherever you operate your vessels and wherever your PMCs are implemented
Explore our PMC and maintenance solutions
Vast propeller experience from
Proven reliability and durability for
pitch settings in tough CPP ferry operation
Expertise and peace of mind for your business
MAN Energy Solutions is the right partner to help you keep your propellers operating safely and reliably in the long term. Benefit from trained and PMC-certified superintendents from our PrimeServ Academy.
Technical design updates may be considered for retrofits as well – keeping you at the forefront.
Get in touch now, plan ahead, and find your perfect PMC fit!
Talk to our experts