MAN PrimeServ is the after-sales brand of MAN Energy Solutions. We are fully committed to delivering the best possible support to your business. In other words: to deliver "Service with Passion". By focusing on your needs we ensure that you benefit from the MAN Energy Solutions products you trust.
Advice and support wherever you are
Customer Proximity is about delivering advice and support wherever it is needed – to upgrade existing equipment in order to meet new standards, to resolve an urgent problem, and much more.

This advice and support is made possible by more than 100 service centers across the globe, in conjunction with around-the-clock hotlines. What it means is that all customers enjoy a local point of contact and can be sure to receive prompt responses and expert service – 24 hours a day, seven days a week, 365 days a year.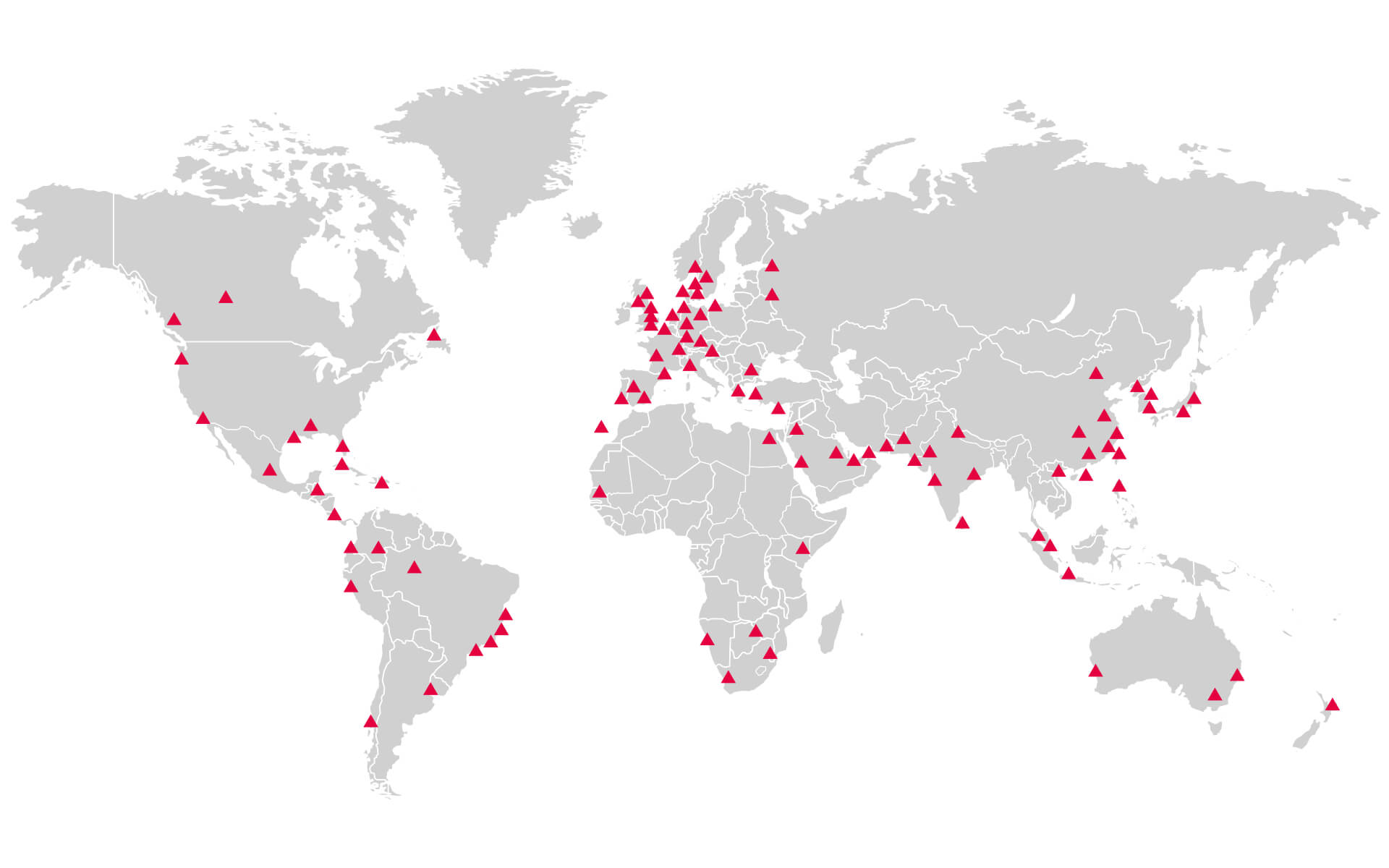 more than 100 service centers around the world
Close to our customers
The visual for Customer Proximity expresses the value's core attributes.
It shows a MAN Prime­Serv professional interacting and collaborating with a customer – on-site. The image conveys the importance of a local presence and a dedication to personal, tailored support.
By bringing the core values of Customer Proximity, Solution Orientation and Technical Competence to life, MAN PrimeServ will continue to deliver rapid, reliable solutions to customers' unique demands and requirements.