The data-supported diagnostic tool that's simple to install and use
Continuous lube oil monitoring works non-stop to discover emerging lube oil and engine anomalies. Now, operators can improve risk mitigation with real-time diagnostic data to catch small problems before they become big ones and quickly initiate remedial action around the clock - also during high-risk cold starts.
The perfect complement to periodic lube oil analysis, continuous lube oil monitoring is easy to install in all four-stroke engines, new-builds as well as retrofits.
Of all engine damage is
caused by lube oil
Of all engine anomalies can
be detected in lube oil
A future-proof investment in smarter maintenance
Decreases OPEX and unplanned downtime
Ideal for preventive, condition based, and predictive maintenance
Supports digital services and simplifies transition to further digitalization & decarbonization
Coming soon for two-stroke engines
Learn how lube oil monitoring prevented engine failure for La Méridionale
Just a few weeks after installation, MAN lube oil monitoring notified crew of water leakage that would have resulted in major damage if not discovered and fixed fast.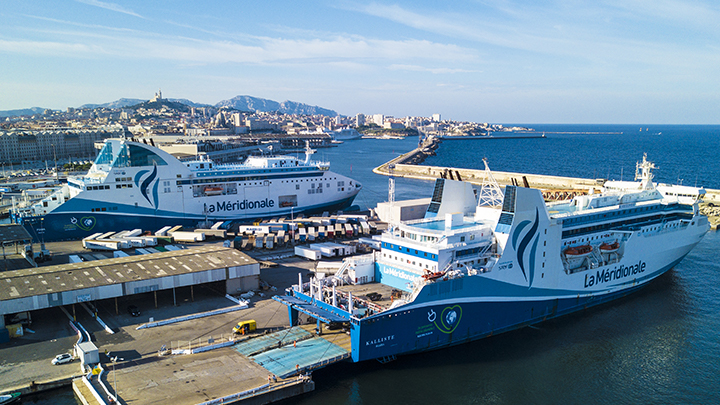 | | |
| --- | --- |
| Customer | La Méridionale |
| Customer type | French shipping company, freight |
| Application | Marine |
| Location | Marseille, France |
| Power system | MAN 4X9L48/60 |
| Commercial application | 2019 - today |
Evergreen specifies MAN lube oil monitoring
Evergreen Marine Corporation will install MAN's continuous lube oil monitoring solution on 20 new container ships. Currently under construction in South Korea by Samsung Heavy Industry, the 15,000 TEU-class vessels are scheduled for delivery in 2023-2024.
To be installed in each of the 20 ships' two auxiliary gensets, the order comprises 40 MAN lube oil monitoring systems in total.
About Evergreen
Evergreen Marine Corporation is a world leader in container shipping. The Taiwanese firm operates more than 200 containerships with a total capacity of nearly 1.6 million TEU across five continents.
Evergreen Marine is committed to lowering its carbon emissions. By 2030, its fleet carbon emission rate will be reduced by 50% compared to 2008. The aim is to reach carbon neutrality by 2050.
Integration of MAN Fluid Monitor for lube oil
Depending on the on-site configuration, the system can be installed with no requirement to shut down the engine or equipment.
Plug & Play, the automatic calibration means the system can be started within a few hours.
Reading the indicators is easy. The touchscreen provides intuitive navigation between the display screens.
Monitor in real-time. Act before failures happen.
MAN Fluid Monitor for lube oil immediately detects any anomaly, occurring in the lube oil systems of your engines, turbomachinery, or auxiliaries. We protect your equipment by monitoring, on an ongoing basis, the degradation and the pollution of its lube oil in the way of improving its availability, safety, and performance.
MAN Fluid Monitor for lube oil is now available, and ready to start tracking your engine condition.
Watch the video to discover MAN Fluid Monitor for lube oil in action - it only takes two minutes.

Condition monitoring
In this ExpertTalk, we explore the engine condition monitoring through the MAN Fluid Monitor for lube oil.
Ask for a call back
You have projects in mind, let's discuss around.
Let's us contact you back.
Fill the contact form