Step into a new dimension of operation and maintenance with condition monitoring
What if you could receive an alarm or a recommendation to stop your engine in real-time? And then do something about it in time - to prevent serious damages
Monitor in real-time. Act before failures happen.
MAN Fluid Monitor for lube oil immediately detects any anomaly, occurring in the lube oil systems of your engines, turbomachinery, or auxiliaries. We protect your equipment by monitoring, on an ongoing basis, the degradation and the pollution of its lube oil in the way of improving its availability, safety, and performance.
MAN Fluid Monitor for lube oil is now available, and ready to start tracking your engine condition.
Watch the video to discover MAN Fluid Monitor for lube oil in action - it only takes two minutes.

of damages occur while the engine restart
of major damages reveal a lube oil pollution
hours of testing on pilot sites
Added value to monitor lube oil
The lube oil condition is crucial for engine efficiency and availability. Despite pre-established schedules, circumstances may occur that can be detrimental to the integrity of the engine, its major components, or its lube oil. And about 50% of the engine damages are caused by lube oil alteration.
Check out the added value to monitor the lube oil in real-time.
Download the technical paper
Read the story of our pilot customer: La Méridionale
During the lockdown, the ship's operation has been stopped for some time as a result lube oil degradation was detected; MAN Fluid Monitor quickly identified the cause and avoided a major breakdown.
| | |
| --- | --- |
| Customer | La Méridionale |
| Customer type | French shipping company, freight |
| Application | Marine |
| Location | Marseille, France |
| Power system | MAN 4X9L48/60 |
| Commercial application | 2019 - today |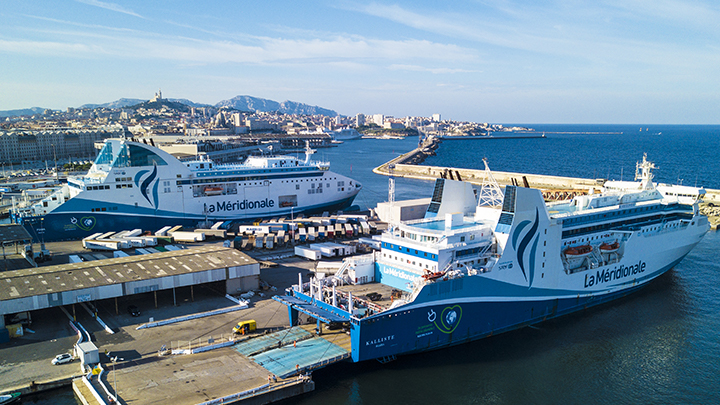 Integration of MAN Fluid Monitor for lube oil
Depending on the on-site configuration, the system can be installed with no requirement to shut down the engine or equipment.
Plug & Play, the automatic calibration means the system can be started within a few hours.
Reading the indicators is easy. The touchscreen provides intuitive navigation between the display screens.
Contact us!
Stay informed of our future developments, upcoming events and news contents related to MAN Fluid Monitor.

Fill the contact form