Quality is

our highest

priority
At MAN Energy Solutions we constantly strive to improve processes across the organization. Our aim is to ensure our products and services meet or exceed the quality requirements of our customers. To ensure that we constantly focus on improving, we carry out customer surveys and evaluations every year to become even more customer-oriented and boost our competitivenesse.
The high quality of our products and services is the basis of our successful, long-term business. Our customers' satisfaction is a decisive measure of wheather we have met our goals. We measure the success of our work by gauding our products and comparing them with the quality targets we set.
The following quality principles are derived from our strategy and management policy.
Quality means for us
understanding and exceeding customer expectations. We always act as a reliable partner and in the interest of our customers. We regularly conduct customer satisfaction surveys and implement the improvement measures derived from them on a ongoing basis.
continuously determining our employees' qualifications through appraisal interviews. Through targeted training and further education, we ensure they are continously developed. Our employees determine the quality and success of our performance. Our managers support the implementation personally and actively.
selecting and developing suppliers according to defined quality criteria. We maintain partner-based on partnership with our suppliers and support them in ensuring sustainable solution concepts and working conditions compliant with our values.
investigating new technologies and appling them to our solutions. We use digitization technologies to increase efficiency, avoid failures and to analyze technical systems in a holistic manner.
checking the effectiveness of the quality management system through regular reviews. We meet the requirements of the international standard DIN EN ISO 9001:2015 by operating a certified management system. The needs and expectations of our interested parties, as well as the evaluation of the corporate risks and opportunities, are embedded in our processes.
ensure a continuous improvement process over the entire product lifecycle proactively and reactively. We call for and promote preventive measures for quality assurance. We deal with failures openly and support measures to quickly stop and avoid errors and risks.
We prioritize our actions as follows: 1. Safety | 2. Quality | 3. Time | 4. Costs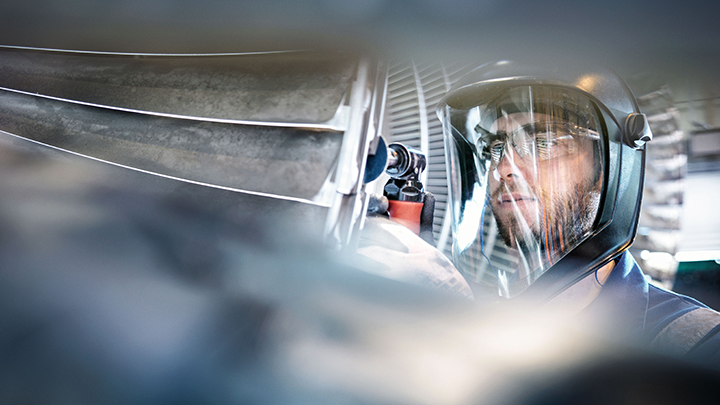 Our certificates
You can find all certificates of all our offices and service hubs worldwide here
MAN Energy Solutions is a preferred partner for customers in the marine, energy and industrial sectors. Building on our unique range of capabilities, we create pioneering solutions to master the business, technical and operational challenges of decarbonization.
Our Management Policy reinforces the strategic cornerstones of MAN Energy Solutions:
Customer Thought Leadership: We work closely with our customers in order to introduce them to game changing solutions. Our employees' expertise and experience is invaluable when it comes to meeting our customers' quality requirements. The satisfaction levels of both our employees and our customers are surveyed regularly.
Portfolio Development: We continuously develop our range of products and services. We manufacture custom solutions of the highest quality for applications across the world.
Digital Transition: We apply innovative digitization processes to offer our customers new solutions and services. We are already using the possibilities of digital technologies to develop remote maintenance solutions. Digitization also makes our employees' work processes, strengthening our business and improving efficiency.
We operate an integrated and process-oriented management system, which is continuously improved by taking into account company strategy, interested parties and opportunities and risks.
Our value proposition:
We are committed to our company's responsibilities towards our employees, society and the environment. We implement the applicable legal and other binding requirements.
We provide products and services, which are safe, efficient and environmentally friendly across the entire product lifecycle.
We produce products of outstanding quality.
We proactively involve our employees in our decision-making processes. This means that everyone in our company contributes to improving corporate security, quality, occupational safety, environmental performance and product safety. Our Guiding Principles provide further guidance on applying this management Policy.
Executive Board