Make

sustainability

profitable
Ready for TIER III with Selective Catalytic Reduction by MAN
The industry leader's technology for flexible retrofitting of vessels: Selective Catalytic Reduction (SCR) retrofit is perfectly integrated into the engine system for clean and efficient propulsion in every operation. The MAN SCR retrofit system enables you to meet all existing and upcoming local emission regulations, improves your ROI (return on investment) and is easy to maintain. Find out all you need to know about our NOx and - in some cases - CO2 reducing systems.
nitrogen oxides (NOx) emissions
Up to 2.5 SFOC g/kWh reduction can be achieved in certain cases
Power output with OEM system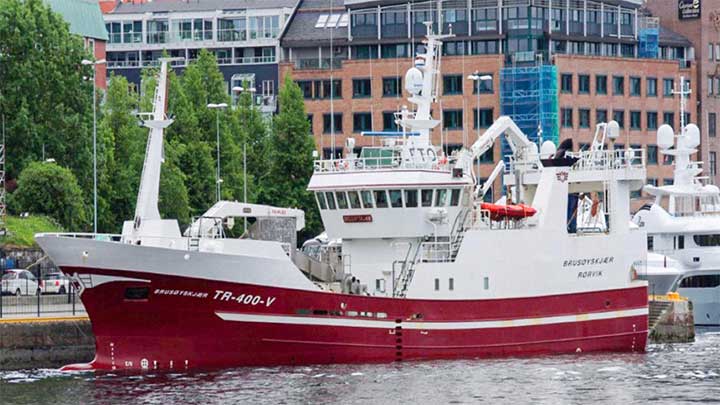 Customer Case 'Brusøyskjær'
In October 2020, MAN PrimeServ concluded a project involving the retrofitting of an SCR (Selective Catalytic Reduction) system on a fishing trawler operated by a Norwegian shipping company, Ivan Ulsund Rederi. As a result, the Brusøyskjaer now enjoys the benefits of reduced NOx levels that surpass IMO Tier III standards, while its MAN 6L27/38 main engine operates on a reduced fuel-oil consumption thanks to other modifications.
PrimeServ states that in this case up to 90% of the trawler's NOx emissions can be reduced – starting at as low as only 15% engine load.
Watch our webinar and get information on ROI and more.
The demand for sustainability and energy efficiency is constantly increasing. In our webinar about the MAN SCR retrofit system we demonstrate how this environmentally friendly and fuel saving solution meets every local emission restriction (from IMO Tier I to IMO Tier III and beyond), cuts your costs in many areas, allows you to use the full capacity of your engine and makes your vessel environmentally sustainable.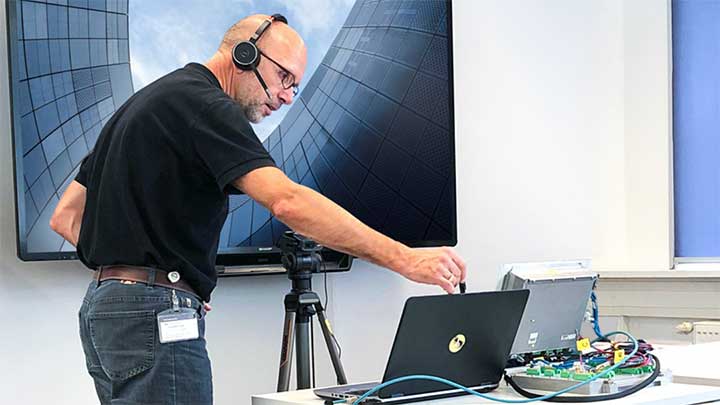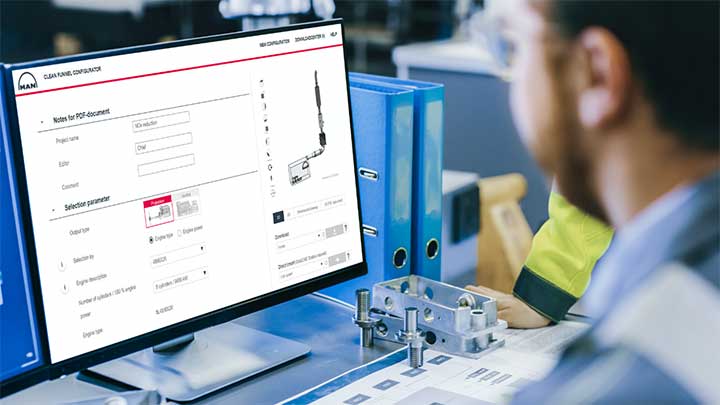 MAN SCR retrofit configurator
The MAN SCR retrofit has flexible components and is therefore, individually customizable for the perfect fit for your vessel´s engine. With the help of our MAN SCR retrofit configurator you will be able to build a system compatible with your needs. MAN experts are readily available to help and advise you if requested.
Only 3 simple steps to get access to your MAN SCR retrofit model

Benefit from PrimeServ Assist for 1 (whole) year free of charge.
PrimeServ Assist is a service tool for remote monitoring and optimization. Combining the latest digital technologies with MAN expertise, we will help you maximize your equipment availability, safety and efficiency. PrimeServ Assist is able to detect and display a faulty NOx sensor saving you from long complex troubleshooting. PrimeServ Assist is the only system on the market that monitors the entire machine, including the MAN SCR retrofit, the turbocharger and the engine. With PrimeServ Assist you're able to stay ahead of the game ensuring a flawless execution of your equipment.

Benefit now from our premium quality service PrimeServ Assist for 1 whole year free of charge when ordering our MAN SCR retrofit in 2021. (This offer is limited to the first 10 orders in 2021).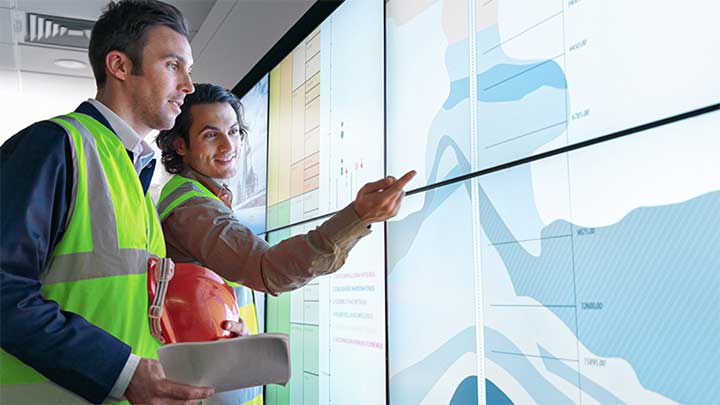 Contact our PrimeServ Marine & Power experts

Learn more about our MAN SCR Retrofit solutions and get access to our Nexus SCR Configurator.
Get PrimeServ Assist for 1 whole year free of charge (this offer is limited to the first 10 orders in 2021).