Off to a flying start at MAN Energy Solutions
MAN Energy Solutions offers the right people a chance to help shape the world of tomorrow – whether you're just starting out, taking your first career step after graduation or looking for the next big career challenge. MAN Energy Solutions is where you can create, drive, build, and improve innovative energy solutions while achieving your personal career goals.


Students
Where theory meets practice: At MAN Energy Solutions, you put to test what you've learned from books, as a working student or as an intern. You're searching for an exciting research topic for your diploma, Bachelor or Master thesis? We're always on the lookout for creative and inquisitive minds — count on our people and our organization to support you.
Graduates
You've completed your studies and are ready to leap?
We offer entry-level opportunities for a wide variety of disciplines and qualifications. You feel you're the right person for the job? We're looking forward to your application.
Job opportunities for graduates
Experienced professionals
Your experience counts. We have exciting projects that match your expertise and
rich experience – and come with opportunities to take your career to the next level. Make the most of what you know: Join us in shaping the future.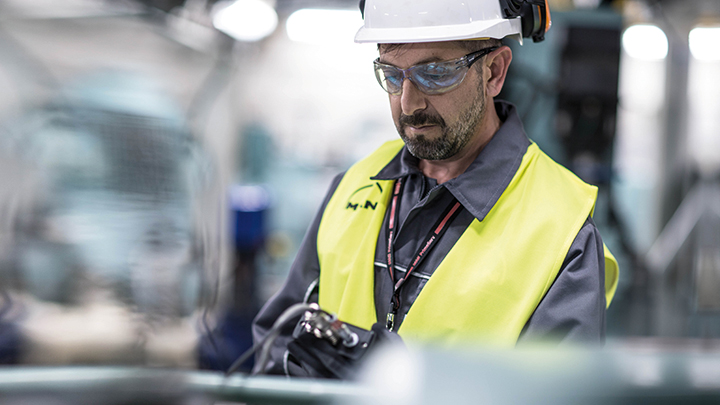 School students
Brilliant solutions for our future need up-and-coming talent. Benefit from first-class instructors and supportive team environments. You are considering vocational training, internship or a program that combines degree and vocational training? Check out our training website and find out how to get a good start on a successful career at MAN Energy Solutions.
Do you have questions?
We have answers and look forward to your call or e-mail. Just reach out to the HR specialist for your specific topic – there is one at every MAN Energy Solutions site.
Talk to us
The world of MAN Energy Solutions