Digital experts -

our

futuremakers
Decarbonization

and

digitalization
Future in the making
We understand that energy in all its shapes and sizes plays a fundamental role in the future of our planet. But what can we do to make the worldwide economy climate-neutral?
Our answer is threefold. Half of the world's trade is driven by MAN ship propulsion systems. We advocate a "Maritime Energy Transition" and offer a range of alternative propulsion technologies to reduce fuel consumption and emissions.
Secondly, we are constantly developing new technologies for the generation and storage of electric energy. This will help us cope with fluctuating renewable energies and lower the carbon footprint of power plants.
Last but not least, we use digital transformation to make industrial processes more efficient and reliable. Digitalization is a crucial step to leverage a more climate friendly industry.
Together with our customers and employees we strive to transform energy into sustainable progress and prosperity.
Our main drivers: decarbonization and digitalization
Because there is no planet B
For several years now, we have campaigned actively and successfully for a "Maritime Energy Transition" and a united approach by the industry and politics. Further we have several solutions which support the shift towards decentralized sustainable energy generation even today. Based on this we are still working on more groundbreaking technologies to preserve planet A.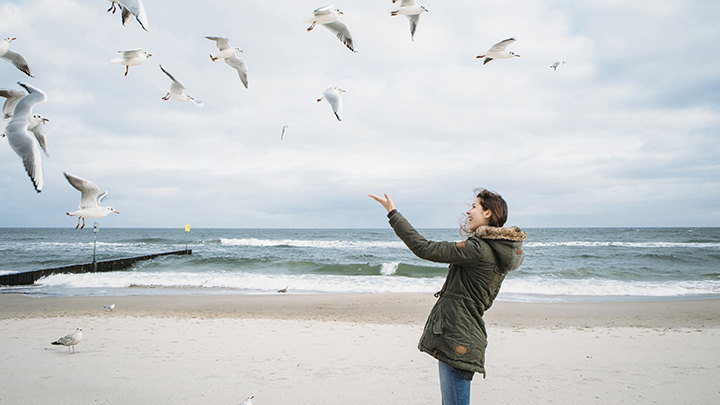 Digital transformation
Digitalization is the key to a successful future. Therefore we set a strong focus on the development and implementation of smart digital solutions: system automation, predictive maintenance, VR/AR, e-learning or our digital platform MAN CEON are only a few examples as well as state-of-the-art system architectures and applications.
Learn more about our digitalization initiatives
MAN Energy Solutions: Future in the making
Your footprint
What if…
...our customers could detect anomalies before they result in performance degradation, safety hazards or even failure and downtime?
...our customers could move from reactive to proactive maintenance?
....we offered a solution that provides useful information the moment it's needed. A solution that gives precise, immediate and understandable notifications.
...a safety helmet with a camera, micro screen, microphone and headphones connects technicians with experts who have a deep understanding of the system.
A growing team of IT experts, software engineers and data analysts is working together with customers and domain experts on the company's digital value-creation chain, which extends from hardware development to the development of cloud-based platforms and front-end applications, and on to data-analysis solutions.
Join this team and bring the digital innovation forward.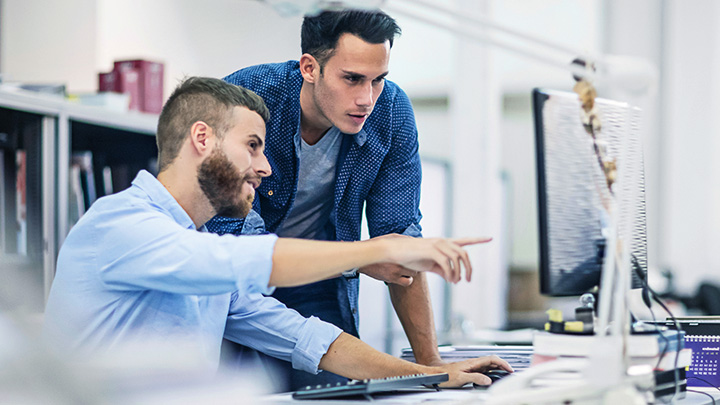 Your impact
Help our customers, our company and at least your colleagues with even better support during their daily work and optimize the availability and efficiency of installations, regardless of whether it is a ship on the high seas, a power plant, an industrial application or just a development or an application for internal use.
Your work as a digital expert has a direct impact on our core business – for the benefit of our internal and external customers and the environment.
People

make the

difference
Working in IT today means accepting change and having the grit to drive it forward actively.
We love our jobs
Who would be better suited to provide insights on digital careers in a mechanical engineering company than some of our professionals who are willing to share their experiences with you. Enjoy the stories and videos.
Yasrab
IT Product Owner
Copenhagen, Denmark
Patricia
IT Project Coordinator, Change Agent, Agile Coach, CIO Office
Augsburg, Germany
Rajkumar
Software Developer, VR/AR Application Developer
Aurangabad, India
Dominik
IT Consultant Production
Augsburg, Germany
Carolin
VR/AR Designerin
Augsburg, Germany
Dennis
Application Developer, Scrum Master, Agile Coach
Oberhausen, Germany
Simon
Chapter Lead IT Business Alignment
Augsburg, Germany
Your next company
We are not a fancy IT start up, but we are a company with high relevance, a successful vita and amazing potential. For more than 250 years we are a reliable employer, which knows that its employees are the guarantors of the success. And of course we love and apply agile working methods, mobile working and a modern working environment. Are you interested in a future-oriented company optimizing the maritime world and the energy sector by decarbonization and digitalization? If so, please check out our job opportunities.
The world of MAN Energy Solutions