Salt-operated
reactors
With over 60 years of experience, MAN Energy Solutions is one of the leading manufacturers of salt-operated tubular reactors.
High-quality salt-operated tubular reactors from DWE®
Customized solutions for chemical intermediate products
DWE® proprietary technology allows for less downtime and lean processes
We manufacture salt-operated reactors with up to 60,000 tubes. Our methods allow for practically identical conditions in and around each tube, thereby minimizing the need for a heat transfer medium. Similarly, due to the low pressure drop throughout our reactor system, the pumps involved require very little power. We know that each minute of downtime costs, so we have made sure that coolers or pumps can be exchanged with a minimum maintenance time. Talking of spares: We have all spares available, even for reactors which have been in operation for decades. Downtime due to defects is practically unheard of.
We supply tubular reactors and their heads, peripheral equipment and steam separators integral to coolers, omitting the need for steam drums. We also supply overpressure relief and salt-flow control devices, salt-level monitors and the support legs including their anchor. Our workmanship, especially the welding, is unmatched worldwide. We can ship even very large reactors directly from our site and are masters in fast set-up of our systems at your site.
One type of reactor, many types of products
Our custom-made reactors are up to 60 m long and have an operating temperature of up to 550 °C. Their reduced downtimes, outstanding availability and lifetime as well as precise process control and high selectivity guarantee a decrease in OPEX and CAPEX for your bottom line.
Our fixed-bed tubular reactors are used in the manufacture of, among others, phthalic and maleic anhydride, methyl methacrylate, acrylic acid and acrolein. These radial flow reactors are made from high-grade materials such as carbon steel or vanadium-reinforced chrome steel. Special cladding made from materials such as zirconium add to the longevity and safety of the reactors.
maximum weight per reactor
maximum operating temperature of reactor
maximum length of reactor
MAN DWE® power-to-methanol solutions

Salt operated reactors - Acrolein
Reactor system for the production of acrylic acid (AA)
This reactor features a compact design and has an annual production capacity of 140,000 t
Country:
Saudi Arabia
Application:
Acrylic acid reactor system
Project status:
Delivered in 2010
Customer benefits
Safe operation, highest product purity, long lifetime
MAN's scope of work:

2x zone reactor systems with 34,000 tubes per zone

Weight of 740 mt (center part only, without heads)

Diameter of 9.5 m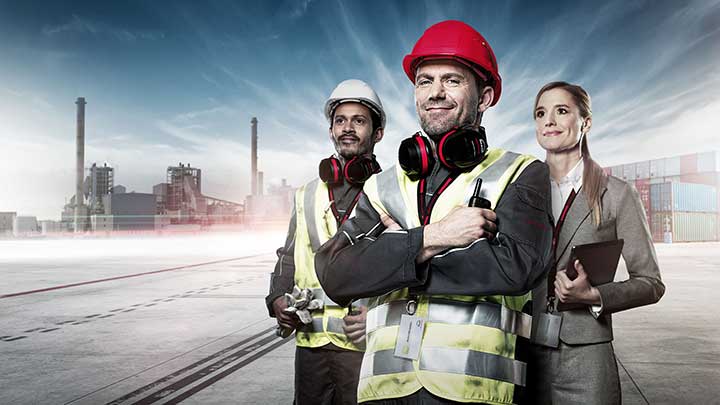 DWE® reactor services
We want you to get the most out of your investment: Service-life-extending revamps and conversions are available for all assets in the DWE® reactors portfolio.
As a service customer, you benefit from the experience and innovation of designers, engineers and technicians who know your reactor – down to the last gasket. From design studies to after-sales service, as a reliable and competent partner, we accompany your reactor through all phases of its service life.
Contact our MAN Process Industry support team
We have built more than 750 reactors which are in use all over the globe. See what we can do for you.
Whichever application you are looking for, our proven salt-operated tubular reactors can be tailor-made for your business. Our excellent technical service and lifetime spare part guarantee are additional benefits. Talk to us to find out more.
Talk to our experts