PrimeServ Omnicare –

Your one-stop

service solution
Get all your major equipment serviced in just one stop
PrimeServ Omnicare provides one-stop service solutions for our customers' critical equipment and components in the engine room. PrimeServ covers maintenance, repair and spare part supply for engines, turbochargers and auxiliary equipment from non-MAN manufacturers. You will benefit from a single high-quality service provider with more than 100 service locations around the world, reducing the complexity and cost of servicing your fleet. We have a proven track record of delivering excellent service solutions and technical expertise to help you get the most out of your existing assets and protect your bottom line.
more than 100 service hubs for total geographic coverage
support, whenever and wherever you need it
years of experience in marine and power solutions
Technical service
MAN PrimeServ operates more than 100 strategically situated service locations around the world. Each location is a centre for expertise on standard maintenance, troubleshooting and breakdowns for selected manufacturers of 2-stroke and 4-stroke engines, turbochargers as well as other auxiliary equipment for both marine and stationary applications.
In addition to one-off enquires for maintenance and/or repairs, we also provide planned maintenance agreements. We tailor such agreements to your specific needs in terms of the service's scope and regularity. We also have experience in, and can accommodate, situations where the customer provides the necessary spare parts and components for the agreed scope while PrimeServ ensures high-quality service.
Workshop and repairs
Our workshops offer a wide range of maintenance and repair solutions to extend the lifetime of your engine components. As an OEM we fulfil all required standards concerning quality and maintenance or reconditioning procedures. All our workshops are ISO-certified and equipped with the latest standard of machinery and tools to carry out all required processes.
Our turbocharger repair shops are specialised in reconditioning and repairing the precision high-speed parts of your turbocharger, including balancing the rotor and repairing turbine blades. With service engineers trained at both MAN and MET (Mitsubishi), you benefit from the best-trained service personnel with knowledge of the latest turbocharger technologies.
PrimeServ Omnicare Workshop Services include:
Cylinder heads
Pistons
Cylinder liners
Coolers
Connecting rods and marine heads
Fuel injection pumps and valves
Lube oil and cooling water pumps
Vibration dampers
Turbochargers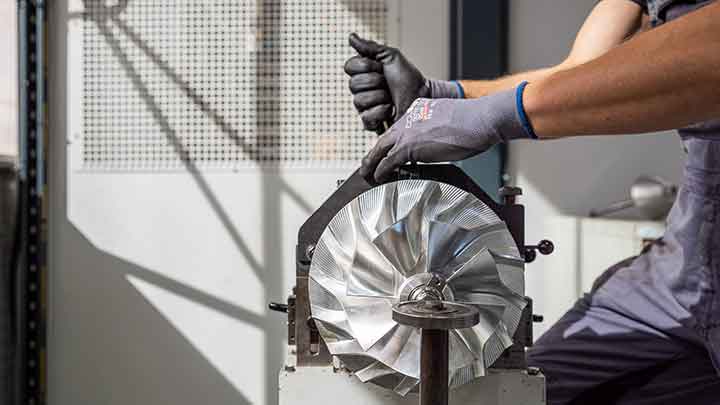 Authorized Service Partners
Cooperation with other equipment manufacturers is an essential pillar of PrimeServ Omnicare's global offering. PrimeServ is authorized by a number of OEMs to ensure strong technical support and genuine OEM spare parts for your equipment. We are constantly working to extend our global service portfolio. You can read about the current global and regional authorizations for third-party engines and equipment below.
Engines designed by MAN Energy Solutions have been equipped with Mitsubishi turbochargers for more than four decades. As an authorized repair agent, MAN PrimeServ has offered service, maintenance and repair work for the MET turbocharger series for over 15 years. We maintain the same standards for the Mitsubishi turbocharger series as for our own MAN equipment. Our engineers are qualified for MET service, and spare parts fitted on your turbocharger are from the original equipment manufacturer.
Thanks to the recent expansion of our network, which now consists of seven strategically located service centres, we are now represented in all regions near major ports or dry docks. PrimeServ is currently an authorized MET repair agent in Singapore, Dubai, Qatar, Panama, Antwerp, Valencia and Los Angeles. We will furthermore be expanding to more locations soon.
Visit product page
PrimeServ is a global authorised service provider for CENTA flexible couplings, enhancing the competences of the entire service network as well as improving our service level for our customers. Our PrimeServ network offers coupling inspections and element replacements as part of the service scope of your engines, ensuring the optimal lifetime of your assets and minimising unplanned downtime. You benefit from a single global service provider for both your engine and your flexible coupling, reducing the complexity and cost of scheduling the maintenance of your fleet. If a breakdown occurs, you can rely on PrimeServ's trained service engineers to identify the root cause and provide high-quality service and genuine OEM spare parts.
Visit product page
MAN PrimeServ is the authorised partner of CC Jensen and offers CJC® lube oil filters for retrofit and new applications. These lube oil filters for 2- and 4-stroke engines provide owners and operators with a simple, cost-effective and efficient method for maintaining lube oil quality that meets MAN's lube oil cleanliness requirements. This replaces other lube oil maintenance methods, enabling you to achieve significant cost savings while lowering your environmental impact by reducing energy and oil consumption.
The CJC® lube oil filter system is installed offline, similar to, for example, a centrifuge, except all aspects of its installation, operation and maintenance are much more simple. The simplicity of the oil filter and its control system make it ideal for retrofitting as well as new installations. There is no need to heat up the oil before the cleaning process, no need for treated water or pressurised service air, and the filter unit has a small footprint.
Visit product page
References
PrimeServ sign joint MAN and MET turbocharger LTSA with Northern Marine Management Ltd
Description: The agreement covers scheduled maintenance for all turbochargers in the Northern Marine fleet – in total about 183 MAN and 25 Mitsubishi (MET) turbochargers of various types. The contract managers located in Augsburg and in Schiedam are proactively organizing and monitoring overhauls worldwide with the support of our service network. The recently introduced MAN- and MET-type turbocharger maintenance kits are an essential pillar of the agreement and will ensure smooth and trouble-free execution of maintenance jobs.
Equipment: Turbochargers
Country: Worldwide maintenance
Year of Reference: 2022
Managed from: PrimeServ Germany and Netherlands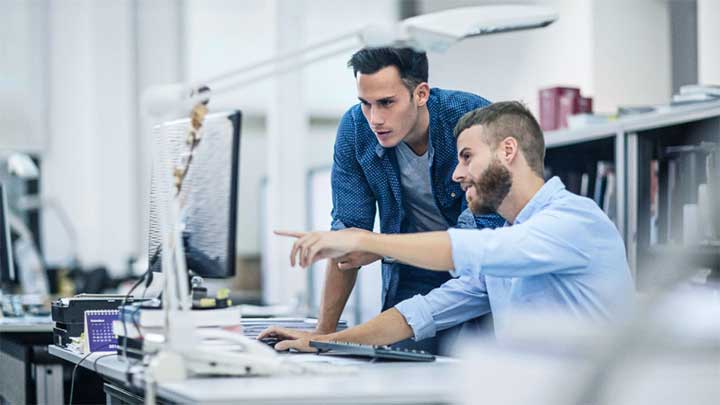 Find your nearest contact
PrimeServ Omnicare is a complete service and maintenance solution for all your equipment, regardless of OEM. This means that no matter where you are or when you need it, your assets are optimized for performance, availability, and lifetime value. If you are looking to simplify your fleet or plant management with greater cost-efficiency and peace of mind, contact us today.
Are you in need of urgent servicing on your fleet or plant?
Call your nearest service center in your region.
Contact our PrimeServ Omnicare experts
For non-urgent or general requests, don't hesitate to reach out. Our Omnicare experts will happily provide advice and support.