Quality care

for all engines

Quality care

for all engines

Quality care

for all engines
Discover: PrimeServ Omnicare
First-class service and maintenance for engines, turbochargers and related equipment, regardless of the manufacturer – this is PrimeServ Omnicare.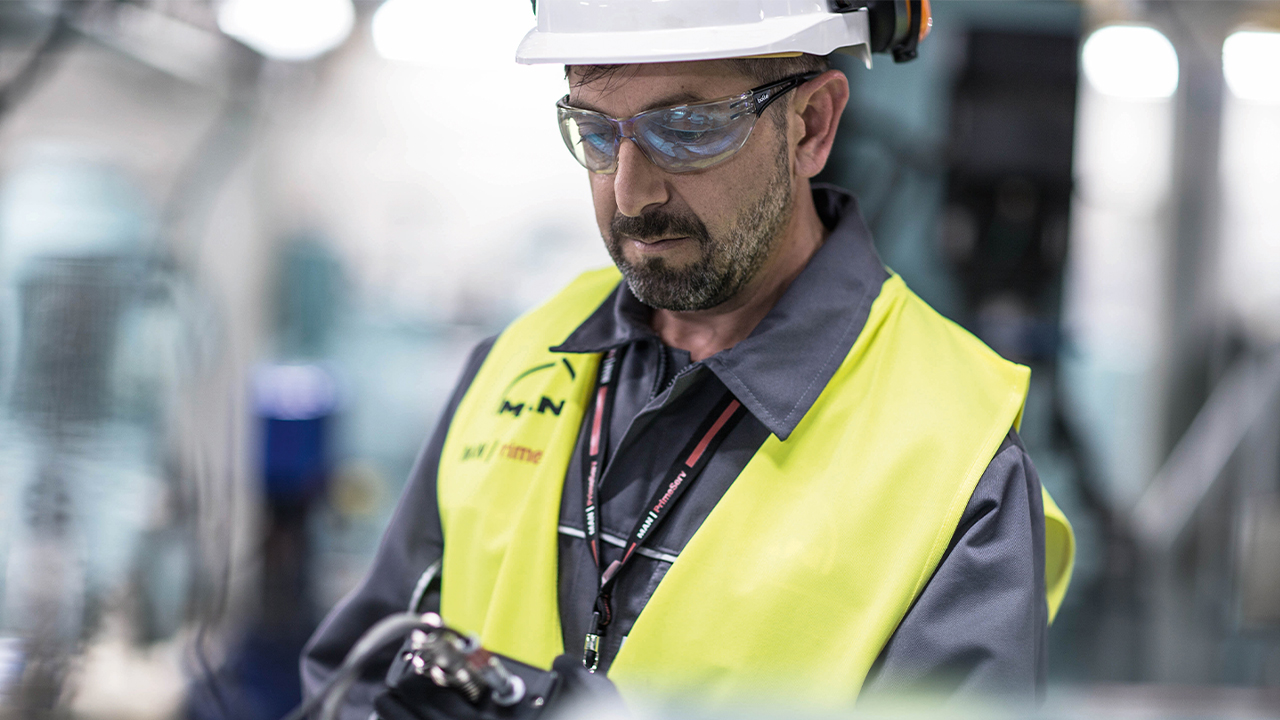 Consolidate your services
Your vessels consist of equipment and machinery from a range of manufacturers, all varying in age and condition. Servicing all of this effectively can be challenging, significantly influencing your bottom line.
With MAN as a single supplier, you get simplified, more efficient fleet management and a guarantee of MAN quality and reliability.
>100 service hubs for total geographic coverage
years of experience in marine and power solutions
Get more from your network
Our exceptional offering
PrimeServ Omnicare services include the development of tailor-made maintenance concepts, ranging from planned inspections, refits and complete overhauls, to complex repairs in the case of unforeseen events. Skilled engineers are available on site or online to complete all service requests.
Your exceptional value
One of the largest, most responsive service networks is at your command, leveraging MAN PrimeServ's extensive infrastructure and expertise.
Take advantage of our extensive network
Over 100 service hubs ensure total geographic coverage
No waiting: immediate access to servicehubs near your vessels
Peace of mind: flexible after-sales service and 24-hour support
Stay in contact with the MAN service hotline
One dedicated point of contact
We respond to you instantly, 24/7
We locate appropriate service hubs to ensure cost efficiency
We oversee every part of the supply chain to ensure value

Be certain with superior technical competence and capabilities
100 years of experience in marine and power solutions
Problem solving and support from qualified engineers
More ISO certificates than any other service provider
We use only tested, high-quality components
Increase your efficiency
Now is the perfect time to take advantage of consistent, high-quality maintenance, repair and refit services for all equipment brands, with PrimeServ Omnicare.
Book a consultation with a PrimeServ representative to tailor a service agreement for your specific needs.

primeserv-omnicare@man-es.com
+31 (0) 10 272 4500


CENTA Couplings Contact form

CENTAMAX Service Life Manual

CENTAX Service Life Manual

MET Turbocharger Contact form