Methanol is a biodegradable, clean-burning fuel type that significantly reduces emissions such as particulate matter, sulfur oxides and nitrogen oxides. In the past, it was mainly used as a chemical base for the production of various products, such as building materials but also healthcare and medical products. For some time now, methanol has started to be become a more and more attractive alternative used for heating, cooking, and also powering vessels.
Main advantages:
Methanol is a clean-burning liquid that can be produced from renewables
Can be stored at ambient conditions
Proven two-stroke engine technology available today
Focus areas:
Methanol is available in many ports, but bunker facilities and procedures need to be implemented
Availability of green methanol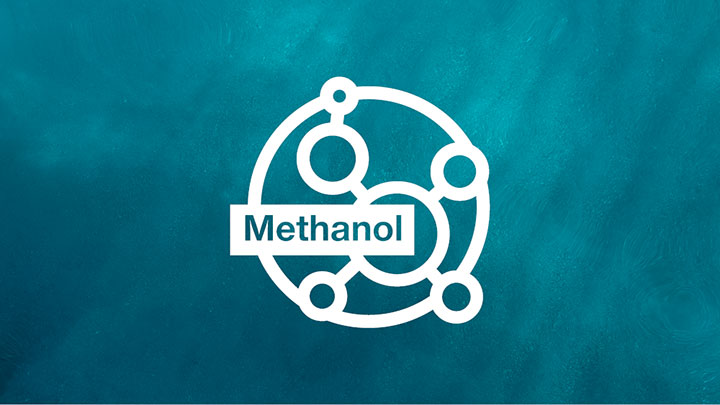 Solutions / technologies by MAN Energy Solutions:
Two-stroke:

Products: Two-stroke dual fuel engines: MAN B&W ME-LGIM
Ship applications: Ideal for tankers carrying methanol as cargo. Increasing interest for all other ship applications
Get first-hand info by two of our low-speed customers from Methanex NZ Ltd and Waterfront Shipping Canada about their experience with methanol as a marine fuel type and also about their experiences with MAN as prime mover for two-stroke methanol engines.
There are many advantages in powering a ship with methanol. Watch our two-stroke customer Marinvest Shipping AB and find out more about their experience with methanol as a marine fuel type, with MAN as a partner and also about the operation of vessels powered by B&W ME-LGIM engines.
The Methanol-fuelled MAN B&W LGIM Engine

The MAN B&W LGIM two-stroke engine is the methanol-burning version of our dual-fuel solution for liquid injection of fuels, the ME-LGI engine. This paper describes the service experience from the two generations of ME-LGIM engines, which have accumulated almost 90,000 running hours in total.