Maximize return

on your future

fuel strategy

We're dedicated to

the future of

zero-emissions shipping

Take advantage

of future

fuel prices
Powering sustainable shipping
The global shipping industry is working towards a sustainable future. This means that you will face important choices about the technologies and investments you need in order to stay competitive and at the forefront of compliance for decades to come.
At MAN Energy Solutions, we are helping to shape the sustainability agenda and provide a clear path for you to achieve your goals. As the industry's trusted partner for class-leading marine systems, we have the expertise and solutions ready now to support whatever decisions you make.
Introduction to future fuels
Reduction of greenhouse gas emissions in maritime shipping to meet the 2050 targets requires all parties involved and stakeholders to take action.

No matter what vessel you operate, our proven, fuel-flexible engines and propulsion systems enable you to safeguard your future fuel strategy and allow you to take advantage of favorable market conditions. We can also support you with a complete portfolio of retrofit solutions, upgrades, and services, designed to optimize returns from your existing investments.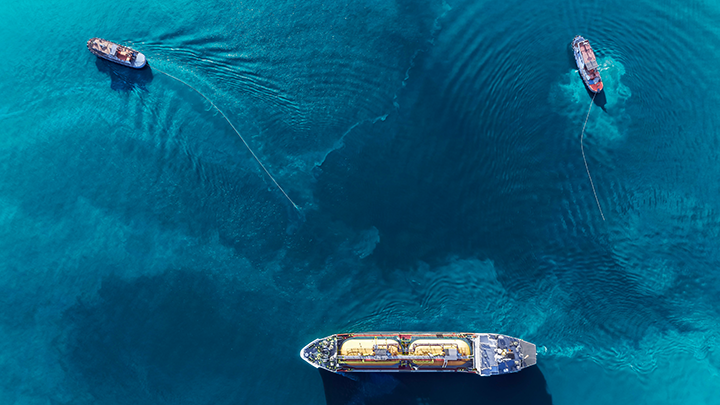 reduction in greenhouse gas emissions intended by 2030 according to the Paris Agreement
potential reductions in CO2 by using LNG
Future fuels survey - results
Some time ago, we asked you for your sight of the near and farer future, and the fuel types that have relevance for your immediate and future planning. Out of the numerous replies (n=504, multiple answers possible), we have extracted the most relevant results and are happy to share them now with you.
Which type of fuel are you planning to use for your next new-building project?

In this short- and medium-term scenario LNG / SNG / Biogas are taking the lead, closely followed by MGO / ULSFO / VLSFO. And also future fuels are on the rise, with Ammonia, Hydrogen, Methanol and Biofuels taking the lead. On the other hand, conventional fuel types such as HFO with scrubber are still considered a viable way for upcoming projects
Which fuels do you see most relevant for your new-building project in 2035 onwards?

On the two-stroke side we can see two major areas: LNG / SNG / Biogas followed closely by Ammonia, Hydrogen and Methanol. But also the conventional fuel types such as MGO / ULSFO / VLSFO are still considered important.
On the four-stroke side a different focus can be found with Hydrogen taking the clear lead, followed next by LNG / SNG / Biogas, Ammonia and Methanol.
Conclusion:
We see clear tendencies and preferences, but no final picture – yet. But it is very clear that the Maritime Energy Transition requires more than just one solution, and more than just one route to reach the 2050 goals. MAN Energy Solutions is strongly committed to empowering sustainable shipping and working in partnership with customers and stakeholders towards a decarbonized future, and also to support an appropriate global regulatory framework.
If you want to find out more about possible scenarios for the maritime industry's pathway to a greener future, please refer to our AHOY Study which offers valuable and holistic insights on this topic.
Future fuels for the maritime industry – Download our new white papers
The shipping industry must halve its GHG emissions by 2050. There are many future fuels to choose from. But which one is right for you?
Learn more about future fuels for the marine industry in our white papers.
Download now
Read more about the different future fuel types and discover our extensive portfolio of products, solutions, and services.
Up to
CO2 reduction by using green hydrogen or synthetic fuels
By
the two-stroke ammonia-burning engine will be ready for installation on a ship in 2024
Get in touch with our experts
Would you like to learn more about future fuels and which technologies, solutions, and products best meet you reeds?
Our global network of dedicated engineers is happy to point out the perfect-fit solution for you and your business. Start your engines now and reach out to us today.
Talk to our experts