Ammonia is a synthetic product obtained from fossil fuels, biomass or renewable sources (wind, solar, hydro or thermal). When generated by renewable sources, ammonia will have virtually no carbon footprint or emit any CO2, SOx, particulate matter or unburned hydrocarbons when combusted.
Main advantages:
Zero CO2 emissions released during combustion
Significantly lowers SOx and particulate matters emissions
Relatively easy to store
Focus areas:
High ignition energy required
Required storage volume for ammonia as fuel
Safe handling of ammonia
Read more
Two-stroke Ammonia engine development schedule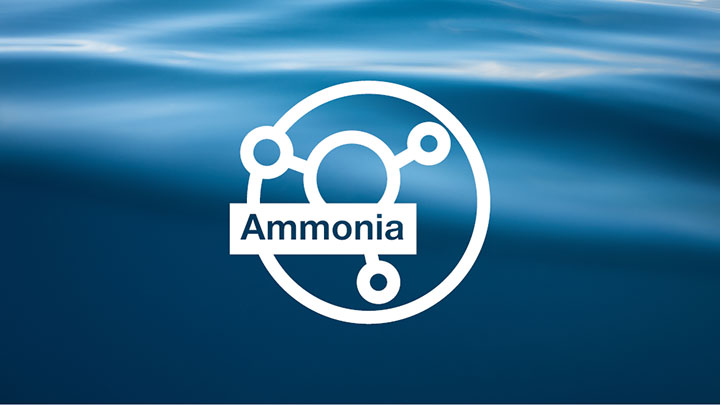 MAN B&W two-stroke engine operating on ammonia

Ammonia as a marine fuel is put into perspective as this paper presents our current knowledge about ammonia as a potential long-term fuel for two-stroke marine engines. We address the challenges encountered by the maritime market, which are best described as a paradigm shift to ensure compliance with global decarbonisation goals. To develop an engine for a new fuel such as ammonia calls for partnerships, cooperation and an understanding of the market interests.