LNG stands for liquefied natural gas, natural gas transformed into a liquid state through a cooling process. In its liquid form, natural gas has a significantly smaller volume for export, shipping, and storage. It is a low-emission, clean-burning fossil fuel that can be used for marine propulsion and transportation and regasified after delivery to a terminal.
Main advantages:
Produces significantly lower SOx, CO2, NOx and particulate matter emissions compared to fuel oils
LNG is considered to be an excellent bridging fuel during the ongoing energy transition
Focus areas:
Availability of LNG as bunker fuel is increasing quickly
Managing methane slip
Read more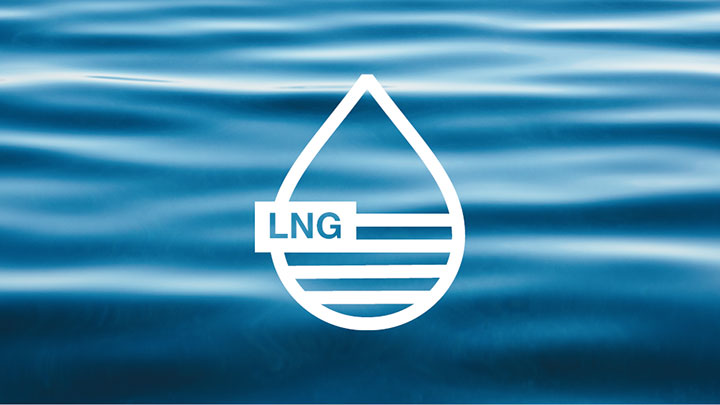 Watch the video and find out, what our expert Dr. Gunnar Stiesch, is saying about methane, methane slip and why it is so important to address in the marine business.
Watch our two-stroke senior specialist Niels Kjemtrup explaining the differences between Otto and Diesel cycle with regards to methane slip.
In this session, our expert Niels Kjemtrup is explaining how methane slip can be measured on the two-stroke side.
This session explains why it is so important to measure the methane slip in the entire load range
Watch Niels Kjemtrup's statement and find out why the MAN B&W ME-GI two-stroke engine is the perfect fit if negligible methane slip is your focus area.
Solutions / technologies by MAN Energy Solutions:
Two-stroke:

Products: Two-stroke dual fuel engines: MAN B&W ME-GI, MAN B&W ME-GA
Ship applications: Container vessels, Tankers, LNG carriers, Bulk carriers, RoRo vessels

Four-stroke:

Products: Four-stroke dual fuel engines: MAN 51/60DF, 35/44DF, 28/32DF, 23/30DF (propulsion, diesel-electric and GenSet applications)
Solutions: MAN Cryo fuel gas supply systems (FGSS), exhaust gas after-treatment systems
Ship applications: Container vessels, Tankers, LNG carriers, Bulk carriers, OSVs, Ferries, RoRo, Cruise and Fishing vessels
Go to four-stroke engines

MAN PrimeServ:
LNGC-optimized designs of ME-GI engines and fuel gas supply systems

The new ME-GI platform sets the new industrial standard for two-stroke propulsion engines in liquefied natural gas carriers (LNGC) and other aspects of commercial shipping. The advantages of combining the ME-GI engine with different optimized fuel gas supply configurations, as described in this paper, are highly efficient and cost-competitive propulsion solutions.
Managing methane slip
Continue reading and download our Technical Paper on methane slip.
Go to download
Did you miss our latest MAN ExpertTalk about methane slip reduction technologies for two-stroke engines?
Sign up for the recording and find out more about the issue of methane slip which needs to be resolved in order to realize the full potential of LNG as a marine fuel.
This session will provide you with info about the methane slip of the MAN B&W ME-GI and ME-GA engines, from a technical and environmental perspective.
Get insights reg. the origin of methane slip and available MAN mitigation technologies.