Pipeline compressors:
Keeping up the pressure
Famed for their endurance and reliability, our pipeline compressors are indispensable machines for the transportation of natural gas.
Run your operations with confidence
Natural gas is fast becoming the most popular of fossil fuels. Compared to oil or coal, its use emits fewer greenhouse gases. It is sometimes seen as a bridging fuel on our way to a carbon-neutral future. Transporting it safely from its source across vast distances requires extremely reliable technology.
Powering the journey
Keeping up the pressure in long pipelines is a critical component in the transportation of natural gas.
Gas pipelines, which can be several 1000 km long, typically feature a compressor site around every 200 km. At these sites, compressors equalize the inevitable pressure loss, ensuring the requisite pipeline pressure of 75 to 100 bar. MAN Energy Solutions offers both conventional pipeline compressors as well as hermetically sealed compact compressors (MOPICO®) with integrated high-speed motor and – as with all our sealed compressors – with magnetic bearings.
Our range of pipeline compressors
Since we delivered our first centrifugal pipeline compressor to a customer in the gas transportation business, these compressors have proven their availability and reliability through millions of operating hours worldwide. With a discharge pressure of up to 130 bar and capable of dealing with a power input of over 50 MW, our pipeline compressors reliably support the transportation of gas over long distances. Continuous product development, tailored design features and a broad operating range are only a few examples of our distinguished compressor characteristics. We also supply gas turbine drivers for your operations.
How you benefit:
High flexibility and efficiency
Wide operating range and robust design
Variable frame sizes and suitability for all common drivers
Short downtime for replacing the bundle
API and NACE compliant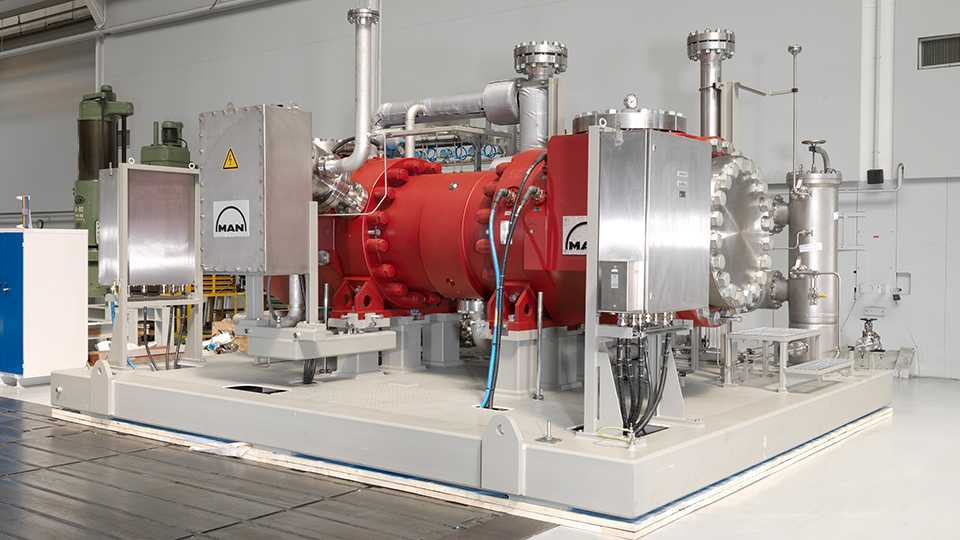 MOPICO® is a unique, state-of-the-art, integrated motor-driven pipeline compression system. The simple, compact and cost-effective design concept results in a highly reliable and largely maintenance-free system with high efficiencies over the complete operating range. The integrated high-speed electrical motor and active magnetic bearings make MOPICO® particularly effective and reliable. It benefits from extremely low noise levels, a simplified plant layout (oil free/no shaft seals) and tolerates an unlimited number of starts.
Your benefit:
Emission-free, environmentally neutral system
Minimum service and maintenance requirements
Small footprint and low weight
Ideally suitable for remote control and unmanned operation
Extended operating range due to magnetic bearing and the possibility for parallel/series operations
Immediate availability, no warm-up required
Lowest noise levels
Simplified plant layout thanks to oil-free concept without shaft seals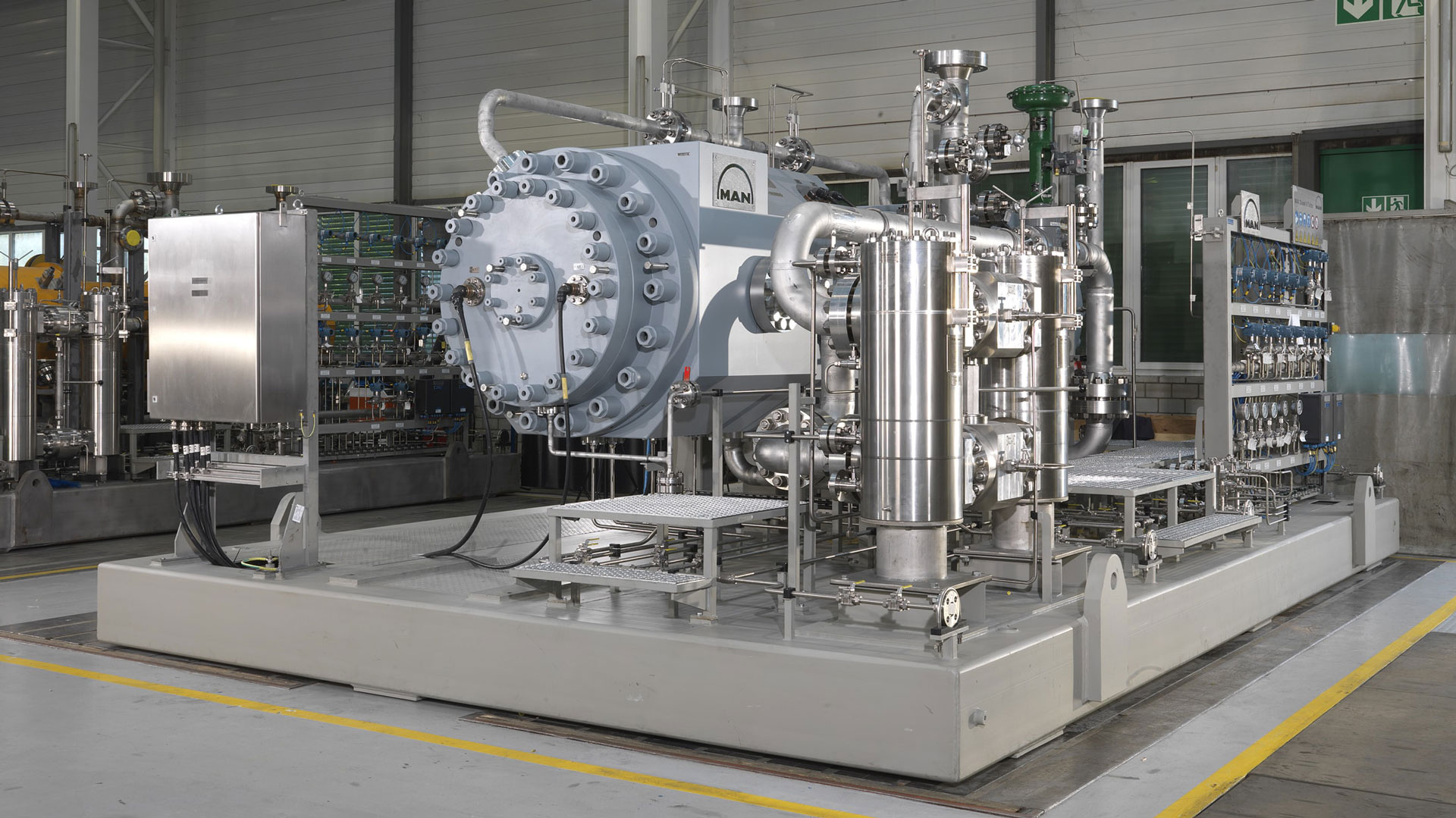 Running without lubricant, our HOFIM™ serves in the most extreme of environments and benefits from MECOS Active Magnetic Bearing (AMB) technology. It is ideally suited for gas storage and subsea compression applications. They benefit from unlimited start/stop capacity and an excellent part load performance. What's more, there is no contact of lubricant with your process gas. Extremely reliable, the HOFIM™ compressor ensures your operations run with minimal downtime, saving you costs and increasing efficiency.
maximum suction flow rates
Contact our MAN Oil & Gas support team
Discover how to run your compressor stations more effectively
With decades of experience, MAN Energy Solutions is a partner for many successful pipeline businesses. Find out how our products and services can support your operations to make them more climate-friendly, effective and reliable.
Talk to our experts