Gas turbines
MAN Energy Solutions provides some of the world's most modern industrial gas turbines made for both power generation and mechanical drive applications. Decades of industrial experience and in-depth application knowledge have resulted in the evolution of our latest gas turbine generation. These best-in-class products combine the advantages of heavy-duty and aeroderivative turbines. They are used in combined heat and power (CHP) and gas transportation applications.
MAN Energy Solutions gas turbines: For power generation or mechanical drive
MGT6000-1S
The MGT6000 single shaft turbine with an electrical power range between 6.63 - 7.8 MWel is developed purely for power generation applications – high efficiency combined with a compact package design.
High efficiency
Low emissions
Very robust heavy-duty gas turbine
Modular design for easy and fast installation
MGT6000-2S
The MGT6000 twin-shaft gas turbine with a mechanical power range between 6.9 - 8.3 MWmech is mainly used in mechanical drive applications. This design allows for the most efficient control of flow and discharge pressure.
High efficiency
Excellent partial-load behaviour
Low emissions
Long major overhaul
Low life cycle costs
THM1304
Mechanical or generator drive range of heavy-duty, low-maintenance, low-emission gas turbines with a mechanical power range between 10.5 - 12.0 MWmech and an electrical power range between 10.0 - 11.5 MWel suitable for onshore and offshore applications.
Twin shaft heavy duty modular design for easy and quick installation
High reliability and availability
Fuel flexibility and special fuels (e.g. methanol, diesel, kerosene)
Our gas turbines: Reliable workhorses for your business
Single- or twin-shaft design, onshore or offshore, for power generation or mechanical drive applications, fuel-flexible and modular: We have poured decades of experience into our latest range of gas turbines.
The MGT 6000 series: Maximum reliability, minimal emissions
Combining the advantages of heavy-duty and aeroderivative gas turbines, the MGT 6000 series comes in single-shaft (power generation) and twin-shaft (mostly mechanical drive applications) designs. Its modularity allows us to adapt to your specific local requirements. We offer different solutions, ranging from the fully integrated ready-to-use package to just a turbine plus safety equipment.
Highly robust and reliable, these turbines are highly efficient at producing energy, helping you to work towards a greener planet.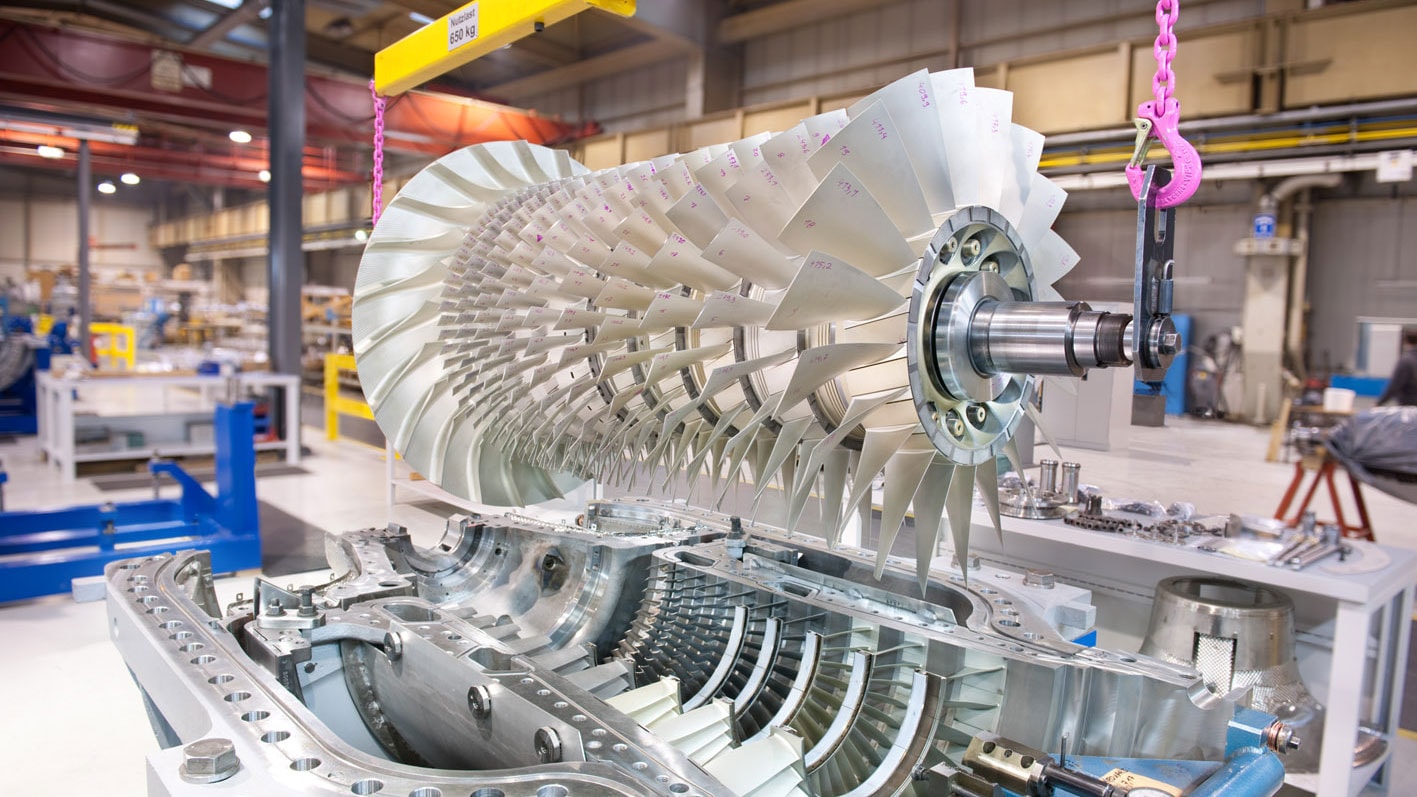 The THM gas turbine range: heavy-duty, long life
The THM 1304 heavy-duty gas turbines offer an extremely long life. Their full fuel flexibility (which includes the use of hydrogen), modular design and easy-access maintenance make them the ideal choice for intense applications in tough conditions. They fully meet on- and offshore requirements and feature two combustion chambers in a V arrangement design. What's more, these turbines have an impressive cost-to-benefit ratio over an entire lifecycle.
MAN PrimeServ keeps your turbomachinery running
Our service engineers provide preventive maintenance, assist your troubleshooting, and get your facilities up and running in no time – wherever and whenever you need them.
How you benefit:
Fast, reliable and expert customer support
Bespoke service agreements
Global service – 24 hours a day, 365 days a year

Go to MAN PrimeServ
Over
units installed worldwide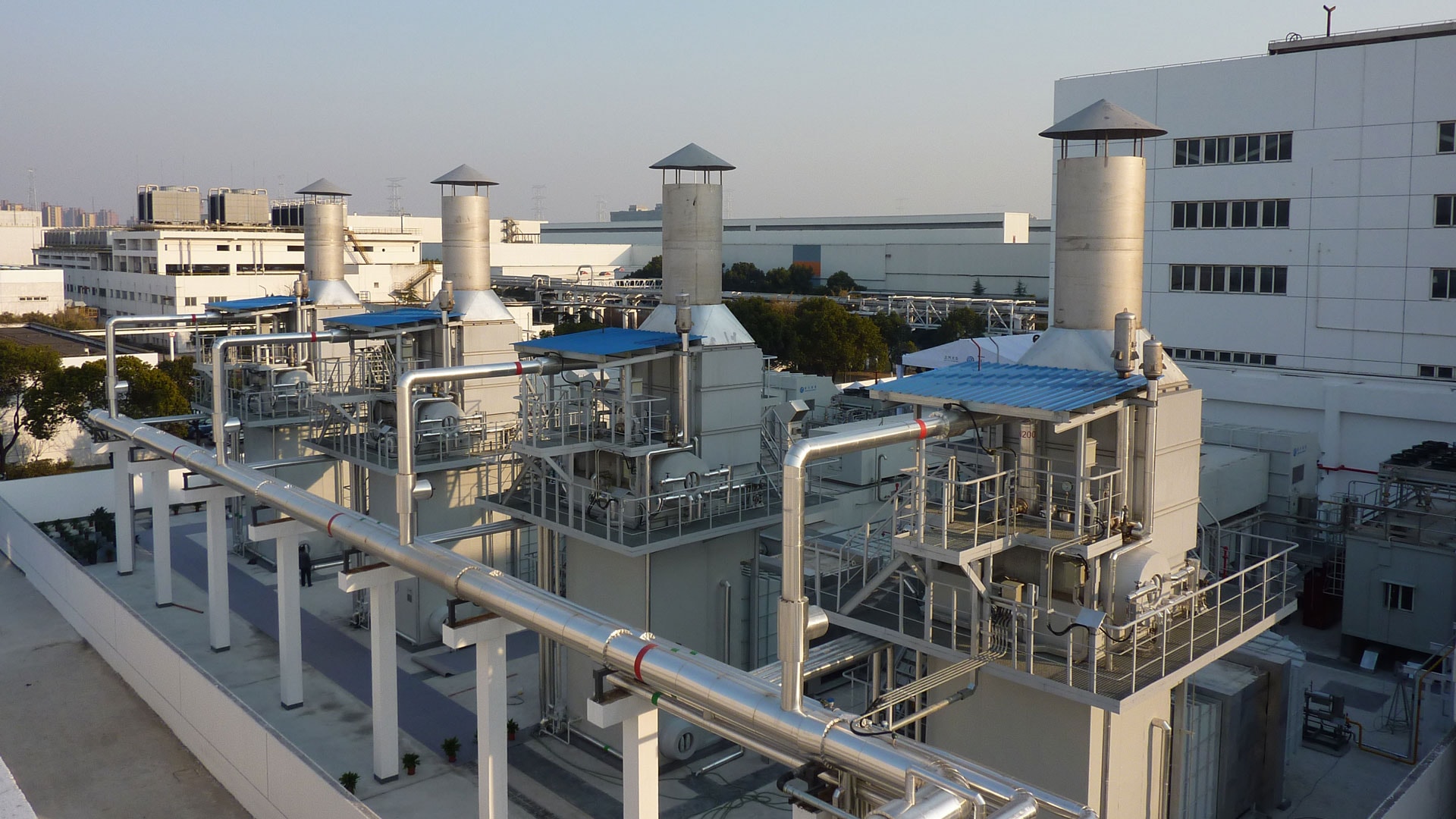 | | |
| --- | --- |
| Customer: | CSVW (Volkswagen China/Shanghai motors) |
| Location: | Shanghai, China |
| Scope: | 4x MGT6000 gas turbine packages |
| Electrical power output: | 4x 6.63 MW (total: 26.52 MW) |
| Steam production: | 15 t/h @ 10 bar per unit (total 60 t/h) |
| Hot water production: | 1.1 MW per unit (total 4.4 MW) |
Customer:
Ferrostaal for Turkmenneft
Location:
Korpedje, Turkmenistan
Scope:
6x THM1304 gas turbine compressor packages
Mechanical power output:
4x 11.2 MW (Total: 67,2 MW)
1x THM1304 gas turbine generator package
Electrical power output:

11 MW
Contact our MAN Oil & Gas support team
Need to make a decision about upgrading existing machinery or thinking about acquiring a completely new gas turbine? Talk to us.
Whether for power generation or mechanical drive purposes, our heavy-duty gas turbines come in many shapes and sizes. See how we can make your business more robust and efficient.
Talk to our experts