Production site
Oberhausen
Oberhausen forms the heart of the MAN Energy Solutions downstream (process industries) division, develops new energy storage solutions and is also our leading production and servicing location for compressors and turbines in the industrial segment.
Production site Oberhausen
The company can trace its roots in the cradle of German industry, the Ruhr region:
MAN´s anchestors were founded in Oberhausen-Sterkrade over 260 years ago. Today, the site forms the heart of the downstream (process industries) division at MAN Energy Solutions, while also developing new energy storage solutions and being our largest production and service location of turbomachinery.
Approx. 1700 employees develop, test and manufacture compressors, expanders and turbines in Oberhausen for the entire world. Whether for the production of plastics, steel, industrial gases or chemical and petrochemical products, our efficient turbomachinery trains help manufacturers to decarbonize their processes and goods.
Oberhausen stands strongly for MAN's claim "Future in the Making". The key to various energy storage technologies lies in the site's unique compressor know-how which is essential for a successful energy turnaround. Solutions for energy storage include technologies such as LAES (Liquified Air Energy Storage) and CAES (Compressed Air Energy Storage). In addition, Oberhausen develops industrial heat pumps, solutions for "green chemicals"/ammonia and turbomachinery for hydrogen applications.
Furthermore, the integrally geared compressors assembled at site are leading in applications for CO2 separation, storage and utilization. MAN is not only breaking new ground in the course of decarbonization. The unique engineering approach of the Oberhausen site is also leading more and more to digital products and solutions such as remote services, virtual commissioning, dynamic simulations with AI integration and even autonomous operation.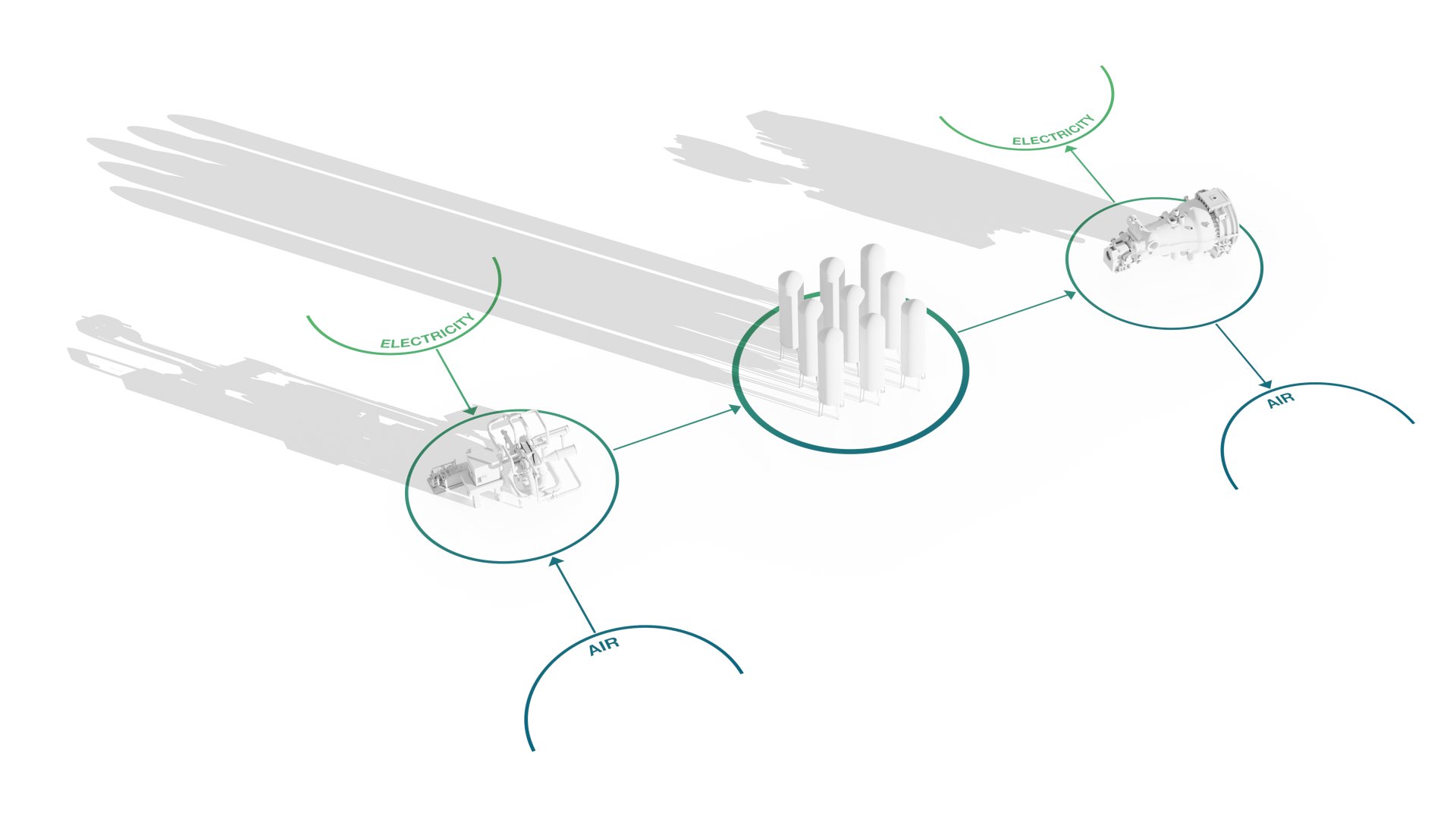 LAES
Liquid air energy storage (LAES) is a cost-effective, long-term and large-scale solution without geographical restrictions. It makes fluctuating renewable sources capable of bearing base loads.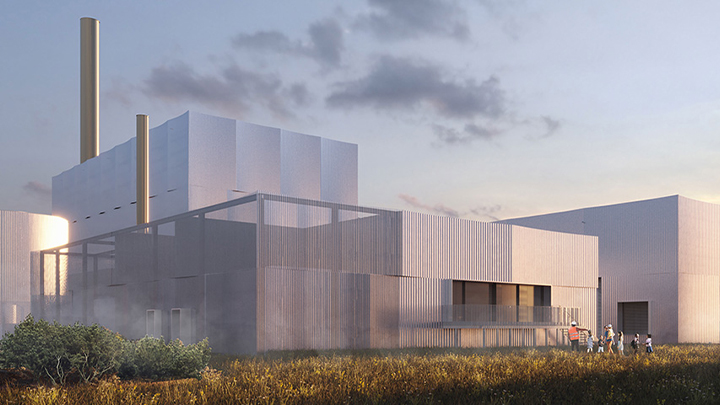 Industrial Heat Pumps
Traditionally, heat is generated by burning fossil fuels. Alternatively, the conversion of electric current is used. In direct comparison with fossil fuels, the use of an electric heat pump for heating reduces CO2 emissions by up to 2/3 - even without green electricity. Therefore, MAN Energy Solutions in Oberhausen offers the energetically superior heat pump technology.
More than 6700 machines built since 1970
Around 90.000 m² shop floor
Technology solutions from Oberhausen
Process gas screw compressors
The robust process gas screw compressors of MAN Energy Solutions are designed to handle highly contaminated gases and other gas mixtures under heavy-duty conditions that would curtail the availability and life expectancy of other compressor types.
Our versatile process gas screw compressors are used in the after-treatment of gases such as flare gases and on FPSO ships, for example.
Axial compressors
These compressors sit at the center of several high-volume flow industrial applications such as in blast furnace blowers, propane dehydrogenation, wind tunnels and others.
Superior surge robustness
Outstanding efficiency
Also applied in fluid catalytic cracking (FCC)
Available in horizontally split (RH) or barrel type (RB) design, these compressors are well-proven and serve in many industries, from chemicals to exploration and production, industrial gases and others.
Highest efficiency and proven impeller design
Pre-designed sealing systems for easy assembly
Service-friendly design and easy maintenance
Fully adaptable to your needs, our integrally geared compressors typically stand for high efficiency and a speedy return on investment in a wide range of applications. This multi-shaft centrifugal compressor allows for up to five pinions, depending on your individual requirements.
Individually selectable impeller speed for optimal flow and costs
Up to three combined applications within one casing
Sealing and intercooling opportunities
Steam turbines
MAN Energy Solutions Changzhou offers industrial steam turbines for power outputs up unto 160 MW for both mechanical drive applications as well as for power generation applications.
Including Waste-to-Energy, Pulp & Paper, Combined Cycle, Biomass, Concentrated Solar Power (CSP), Refinery and many more.
Expanders
For industrial processes like the production of Nitric acid or Purified Terephtalic Acid (PTA), expanders by MAN Energy Solutions ensure recovery of energy potentials, meaning enhanced efficiency and ecology.
Expanders serve in particular to improve efficiency and the energy balance by recovering energy from gases in certain chemical and petrochemical processes.
The gas turbine portfolio comprises the THM Gas Turbine family in the 9-13 MW range as well as a newly developed gas turbine MGT with power output of up to 8 MW for both power generation as well as for mechanical drive applications.
Career and training offers
MAN Energy Solutions Oberhausen
Steinbrinkstr. 1
46145 Oberhausen

t +49 208 692 01
f +49 208 669 021
MAN Energy Solutions Oberhausen
Steinbrinkstraße 1
46145 Oberhausen
History of Oberhausen site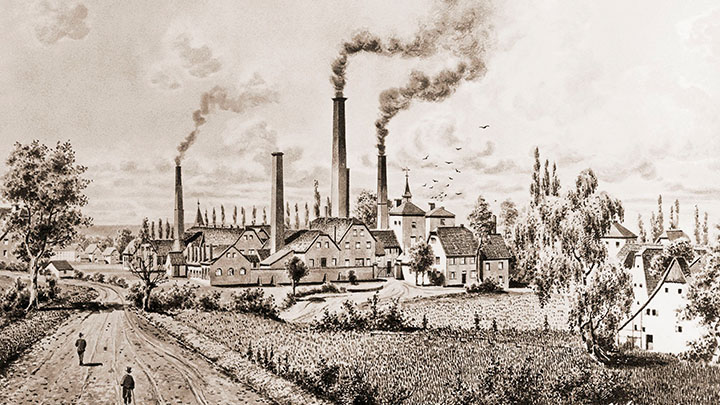 1758 – Founding of the St. Antony iron works
1782 – Establishment "Gute Hoffnungshütte"(GHH) steel in Sterkrade
1904 – First GHH steam turbine
1950 – First GHH axial compressor
1996 – Establishment of GHH BORSIG Turbomaschinen GmbH
1999 – Launch of Intelligent Remote Diagnostic System IRDS™
2001 – Takeover of the Sulzer AG turbomachinery activities by MAN Turbomaschinen AG GHH BORSIG
2004 – Change of name in MAN TURBO AG
2010 – Merger to form MAN Diesel & Turbo SE
2013 – New test bench MUENSTER in Oberhausen
2013 – Development of the world largest air compressor MAX1
2014 – Opening of the MAN PrimeServ Academy in Oberhausen
2014 – Entry of a new gas turbine into market
2015 – Acquisition of MaxWatt Turbines Pvt. Ltd. and integration of impulse steam turbine technology
2019 – Launch PrimeServ Assist
2020 – First remote commissioning by MAN Energy Solutions
2021 – First LAES system with grid stability service in cooperation with Highview Power
2021 – MAX1 for propane dehydrogenation (PDH)
2021 – MAN Energy Solutions as founding member of HydrOB – Campus for Hydrogen Technologies Oberhausen
2021 – First AI based automation product