The power of net zero
Future fuels are ready to be used by the energy industry to achieve climate targets. At MAN Energy Solutions, we make engines that run on future fuels, such as green hydrogen and its derivatives including synthetic natural gas (SNG), green ammonia, and green methanol. We also provide the means of producing the net-zero fuels themselves. We are ready to help you decarbonize – now.
CO2 emissions during the combustion of green hydrogen
of MAN liquid and dual fuel engines run on biofuel
CO2, SOx or PM emissions during the combustion of renewable ammonia
Power-to-X – at the crossroads of net zero
Future fuels are necessary in order to decarbonize sectors that are difficult or impossible to electrify. Power-to-X processes enable renewable energy sources to be converted into green fuels such as SNG, methanol or hydrogen, by making it possible to store and transport them.
MAN Energy Solutions has considerable expertise in the manufacture of reactor systems for the production of synthetic fuels, as well as numerous references in methanol synthesis. In the first process step, electrolyzers use renewable energy to split water molecules into their basic components of oxygen and hydrogen. The resulting green hydrogen is then either used directly as fuel or further processed, becoming the basis for many other future fuel types.
Future fuels for power generation - survey report 2022
Some time ago, we asked you about the relevance of future fuels for your business, and the opportunities and challenges you saw ahead for future-fuel production. From the numerous replies, we have extracted the most relevant results and are happy to share them.
Hydrogen value chain
See how MAN Energy Solutions is driving the development of green hydrogen technologies: producing, transporting, storing and converting green hydrogen into other net-zero fuels.
Start your scrollytelling experience
Hydrogen
Green hydrogen is CO2-neutral. Its role is especially important in the process industry, in transport, and in power generation and heat supply applications where direct electrification is not possible.
Discover the power of hydrogen
SNG and biogas
Often regarded as bridging fuels, synthetic natural gas and biogas have the same low NOx, SOx, and particulate matter emissions as LNG, but they can be carbon-neutral.
Discover the power of SNG and biogas
Methanol
Green methanol is produced using only renewable sources, and can reduce carbon emissions by up to 95 %. It is a clean-burning and cost-effective fuel, since it can be used with existing infrastructure.
Discover the power of methanol
Ammonia
When produced from renewable energy sources such as wind or solar power, burning ammonia releases almost zero carbon and SOx emissions. It is expected to become an important fuel for power generation.
Discover the power of ammonia
Biofuel
Being nearly 100 % carbon-neutral and fully renewable, biofuels are an attractive option for the energy transition. They are easy to transport, store, and handle, and can be used as drop-in fuels.
Discover the power of biofuel
Electrolyzers
Green hydrogen is made by electrolyzing water using renewable energy sources. The proton exchange membrane electrolyzers (PEM electrolyzers) used for this process are made by MAN Energy Solutions and its subsidiary H-TEC SYSTEMS. The hydrogen produced can then be used further in MAN power-to-X solutions.

Learn more about power-to-X
Chemical reactors
With over 60 years of experience, we are one of the leading manufacturers of tailor-made chemical reactors for the conversion of renewables into future fuels. Our water-, gas-, and oil-cooled tubular reactors are key components in power-to-X processes.
Discover MAN DWE® reactors
Gas engines
We regard natural gas as a transition fuel, since it is easy to adapt existing equipment to carbon-neutral SNG. MAN gas engines can already use SNG or biogas, and some models can even run on admixture of up to 25% hydrogen.
Go to gas fuel engines
Compressors
Hydrogen-based processes require centrifugal and screw compressors to manage certain volume flows efficiently. MAN has extensive equipment and experience in compression for hydrogen, ammonia, SNG, methanol, and more.
Go to process industry compressors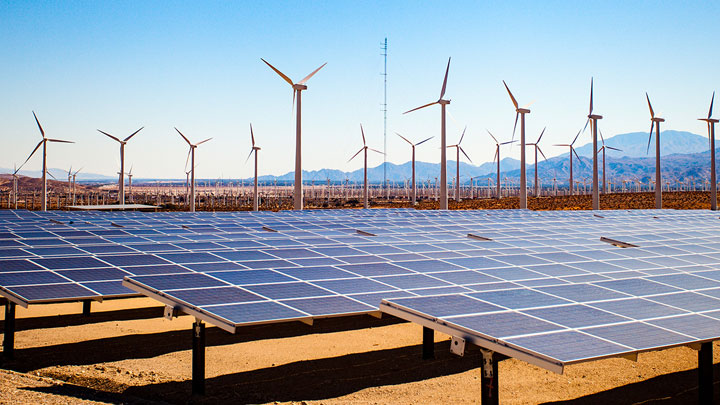 Life-cycle concept enables gradual transition for engines
MAN Energy Solutions traditionally takes a life-cycle approach to product design, which also applies to future fuels.
When it comes to engines, we are always thinking about how to improve the existing engine fleet with retrofits. MAN gas engines already in operation can be retrofitted for hydrogen admixture by upgrading the automation and adding additional ACC (Adaptive Combustion Control) sensors.
Contact our MAN Energy & Storage support team
Interested in decarbonized power generation?
We help power plant operators benefit from a multitude of synthetically manufactured climate-neutral fuels. Our R&D efforts are focused on maximum operational flexibility and keeping our products future-proof.
Talk to our experts