The world is changing. And so are we.
These are challenging times to navigate. Increasingly individualized demands call for flexible solutions. Future-proofing becomes a growing everyday task. And this while a globalized environment changes faster every day. But we love the challenge. And together with our customers we strive for new shores in a digital age. We believe that our technology will help our customers to stay competitive, fast and safe while reaching their destinations and meeting additional challenges related to cost pressure, increased competition and also tightening regulations.
We believe in the potential of Digital in maritime shipping and are happy to be innovators and reliable enablers of digitalization
Sea ahead. Join our digital journey
new devices connect to the Internet every second around the globe, according to McKinsey estimates.
connected devices will be in use by 2025.
Our digital solutions – present and future – are modular and can be customized to every specific need. From enhancing cybersecurity to optimizing operation, from significantly reducing fuel consumption to ensuring regulatory compliance.

Our yearlong industry experience combined with the latest digital technology makes us the perfect partner for our clients' transformation.
The industry is digitalizing. Don't miss the boat. We help you to see ahead and stay ahead of the game and leverage the potential of
Digital
for your business. For more predictability and peace of mind.To the questions raised by a globalized world, MAN Energy Solutions already has various digital answers in place, while others are still in the works. All with the goal to raise efficiency, availability, security, safety and also have a positive impact on the environment.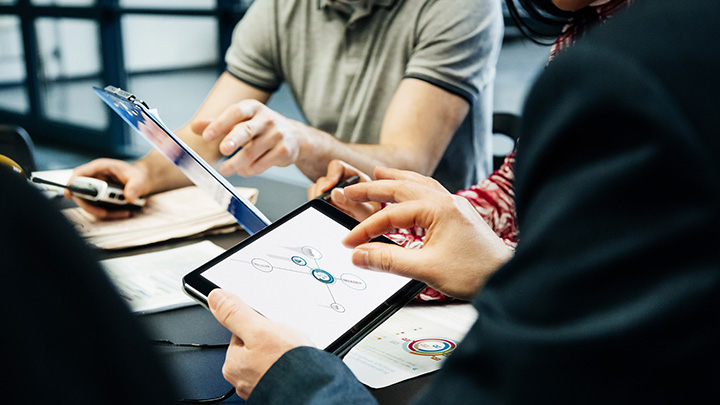 Exciting things are coming. Stay tuned.
Get regular updates on new digital products and solutions over the next few weeks and months.
Sign up
MAN Energy Solutions takes a security-first approach to their products, employing ethical hackers like Felix and Nico Lindner at Recurity Labs to uncover vulnerabilities throughout the development and operation of their products.

The autonomous operation of turbomachinery, assisted by machine learning and remote diagnostics, will boost efficiency and help decarbonization.

As power systems become more complex, here's how industries can manage future energy needs.